Blog
Imperiled ravines focus of community workshop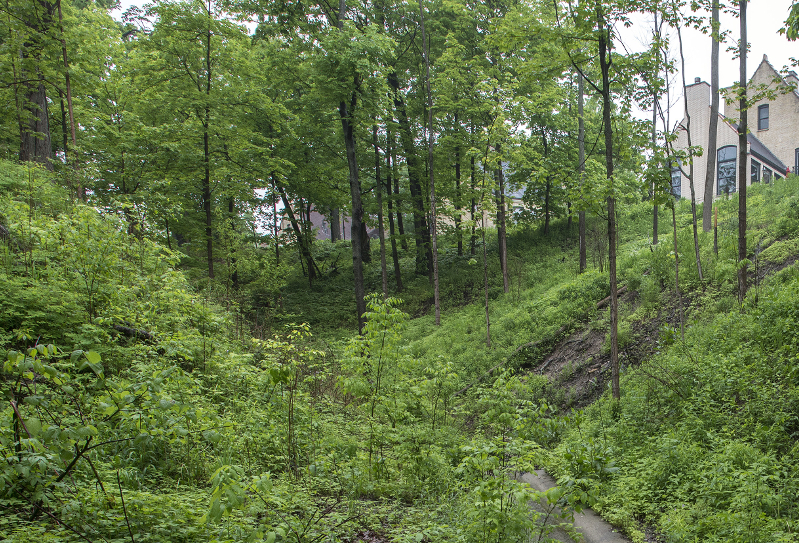 With the future of the North Shore's close to 50 ravines at risk, elected officials, community leaders, homeowners and environmental experts came together June 1-2 at the Chicago Botanic Garden to plan for the future of these rare and beautiful landscapes.
Attendees pledge to protect ravines
The June 1 workshop, "Revitalizing Our Ravines," combined the expertise and experience of homeowners, restoration experts and city officials. Attendees discussed challenges facing ravines such as erosion, invasive species, storm water and climate change.
Attendees also learned how cities, homeowners and nonprofits can work together on ravine restoration projects.
At the end of the day, participants pledged personal actions to help ensure a future of healthy ravines. Homeowners, city staff, and elected officials each made personal commitments to protect their ravines.
Four communities plan next steps
On June 2, the focus was on city staff and ravine land managers from Highland Park, Lake Forest, Lake Bluff and South Milwaukee.
Experts in storm water management, native/invasive species, engineering, climate change and restoration helped community leaders decide which programs, policies, and projects to pursue. Each community identified a key next step to protect and restore their ravines.
"The momentum coming out of the workshop is really exciting," says Ethan Brown, the Alliance's Resilience Coordinator. "People from all over the North Shore and southern Wisconsin are coming together to protect our ravines."
For more information on revitalizing ravines, contact Ethan Brown, ebrown@greatlakes.org.