At the Alliance for the Great Lakes' recent board of directors meeting in Toronto in November, the board selected a new chair, welcomed three new directors, and said farewell to several long serving directors.
Sue Conatser was elected as the Alliance's new board chair. Conatser is the Vice President of Global Tax for Motorola Solutions in Chicago. She returned to the board in 2016, and has previously served as both as a Director and Treasurer.
Conatser replaces Dr. Sanjiv Sinha, PhD., who served as board chair for the past year and who is term-limited off the board. "During his time as chair and his six years on the board, Sanjiv never hesitated to give to the Alliance his abundance of calm leadership, policy savvy, and business sense," said Joel Brammeier, President and CEO of the Alliance. "We feel so fortunate to have had him on the board and thank him deeply for his service."
Three New Directors Elected
The Alliance's board also welcomed three new directors to serve three-year terms.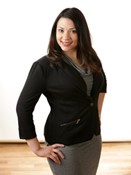 Vanessa Tey Iosue, of Painesville, Ohio, is President of Burges & Burges Strategists. Since joining Burges & Burges Strategists in 2000, she has led all types of community-based projects, from grassroots organizing to leading major campaigns for elected officials and long-range planning for large organizations. Tey Iosue has built a reputation for winning difficult ballot issues and creating strategies to achieve the most challenging goals. She uses her in-depth experience in designing and executing research to help shape communications campaigns and ballot requests throughout Ohio, securing hundreds of millions of local dollars for schools, libraries, colleges, municipalities, and other public service entities.
A lifelong resident of Lake County in Northeast Ohio, she is a graduate of Cleveland State University with both a bachelor's and a master's degree in business administration. She and her husband Jeremy spend their time enjoying their home on the banks of Lake Erie, along with traveling the world.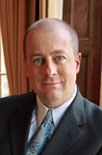 Thomas E. Langmyer, of Whitefish Bay, Wisconsin is President & CEO of Great Lakes Media Corp. Previously, he served as Vice President of News/Talk/Sports for E.W. Scripps Company's radio division and for Scripps as Vice President & General Manager of
WTMJ & WKTI Milwaukee. For nearly a decade before arriving in Milwaukee, he was Vice President & General Manager of WGN Radio in Chicago. Earlier in his career, he worked for CBS Radio as Vice President, News/Talk Programming and as Vice President & General Manager of KMOX Radio in St. Louis.
Langmyer, a Buffalo, New York native, is author of the book Lake Erie: History & Views, published in 2010, which documents the geology, geography, settlement and the individual histories of the cities and towns around Lake Erie. He also spends much time photographing the lakes, exploring and writing about them – along with traveling with his tiny teardrop trailer. Langmyer is also a pilot. He, his wife Mary, and their adult children all live close to Lake Michigan and spend much time around all five Great Lakes.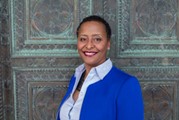 Jo-Elle Mogerman, Ph.D. of Chicago, Illinois is Vice President, Learning and Community at Shedd Aquarium where she oversees the vision and strategic direction for all learning and community
programs. She brings extensive executive experience in informal education and community relations and is well-versed on topics related to the zoological community through nearly 14 years at Chicago Zoological Society's Brookfield Zoo.
A native Chicagoan who grew up with a love of animals, Mogerman applied that love to her academic pursuits, obtaining a B.A. in biology from Macalester College, an M.A. in conservation biology from the University of Minnesota and a Ph.D. in biology with a focus on foraging ecology from the University of Illinois at Chicago. Additionally, she is currently adjunct at DePaul University's School of New Learning, teaching a course that engages students as citizen scientists.
Mogerman has served as an Illinois Nature Preserves commissioner, chaired the Association of Zoos and Aquarium's Diversity Committee and been a member of the Society for Diversity and the former Chicago Wilderness Executive Council. She has garnered more than 10 awards for the organizations, programs and projects under her lead.
Several Long-Serving Directors End Terms
In other moves, director Kate Friedman, professor at University of Buffalo, replaces Joy Mulinex, director of government relations at the Western Reserve Land Conservancy, as vice president for policy. Adrienne Dziak succeeds Joan Rothenberg as chair of the nominations committee.
Several Directors reached the end of their terms. Sinha, Mulinex, Rothenberg, former board chair Lori Colman, and Paul Culhane are all rotating off the Board of Directors.
"I'd like to thank all of our board members, past and present, for their commitment to the Great Lakes," said Brammeier. "Their service and contributions have ensured the Alliance continues to grow and strengthen our work to protect safe and clean water across the region."
Culhane Honored with Lifetime Service Award
At the meeting, the Board of Directors honored long-time Director Paul Culhane with a Lifetime Service Award. Culhane provided more than 30 years in combined board service to the Alliance and its predecessor organization, the Lake Michigan Federation (LMF).
In the early 1970s, Culhane was involved in the very beginning of the Lake Michigan Federation, as a doctoral student, who was hired on through a start-up grant from the Ford Foundation. Culhane spent the 1973-74 academic year following Federation founder Lee Botts and staff to meetings, doing interviews and research to support the project.
His research resulted in the paper, The Lake Michigan Federation: Evaluation of an Environmental Interest Group (Northwestern, Center for Urban Affairs and Policy Research, 1974, 157 pp.) A key finding of the evaluation was that the Lake Michigan Federation was pivotal in organizing citizens groups to provide a counterbalance to industry opposition.
Culhane to joined the Lake Michigan Federation board in 1981 and served continuously until 2001. In the mid-1990s, he co-chaired the executive director search committee of 1996-97 and served as LMF Treasurer from 1998-2001 during Cam Davis's early years as executive director. He returned to the board after the organization became the Alliance for the Great Lakes in 2005 and served in various capacities through November 2018.
In addition to all of this, Culhane is a longtime volunteer advocate for the Sierra Club, helped lead a Des Plaines River watershed organization for many years, is an election judge, avid paddler, and Alliance donor.
"We are thrilled to recognize Paul Culhane's decades of service that reminds us of the connected origins of the Alliance and the clean water movement in the United States," said Brammeier. "We are grateful for his leadership and hard work shepherding the Lake Michigan Federation from its early days into the thriving organization that the Alliance for the Great Lakes is today."