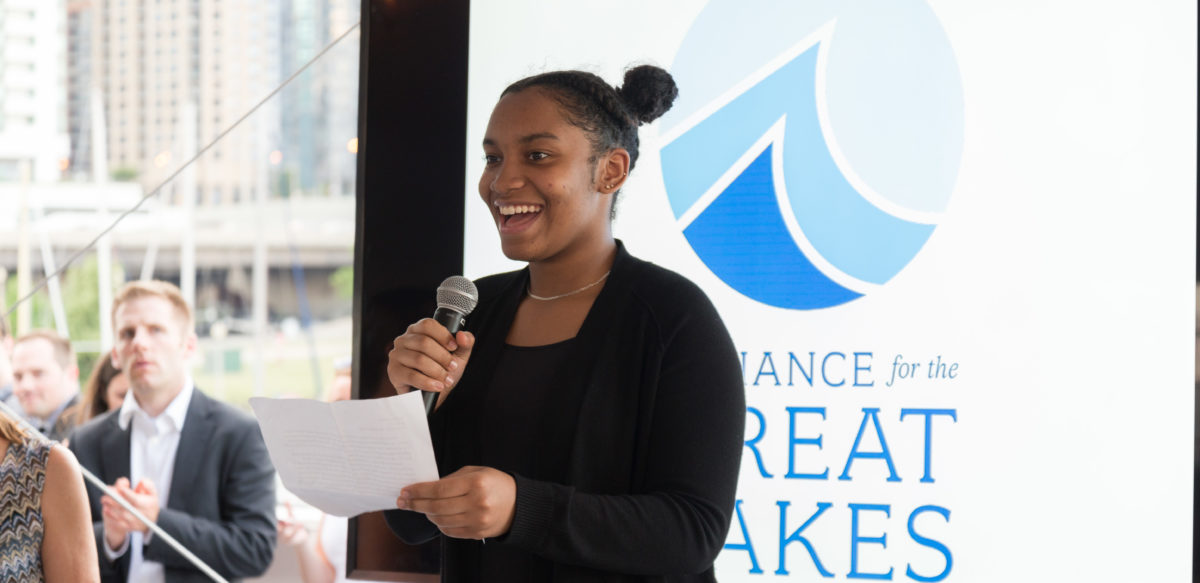 Behind every donation to the Alliance for the Great Lakes is a Great Lakes story. By investing in the Alliance's work, thousands of people from around the region are helping us protect the lakes.
And they're in good company. Here are a few special stories from 2018:
Party with a Purpose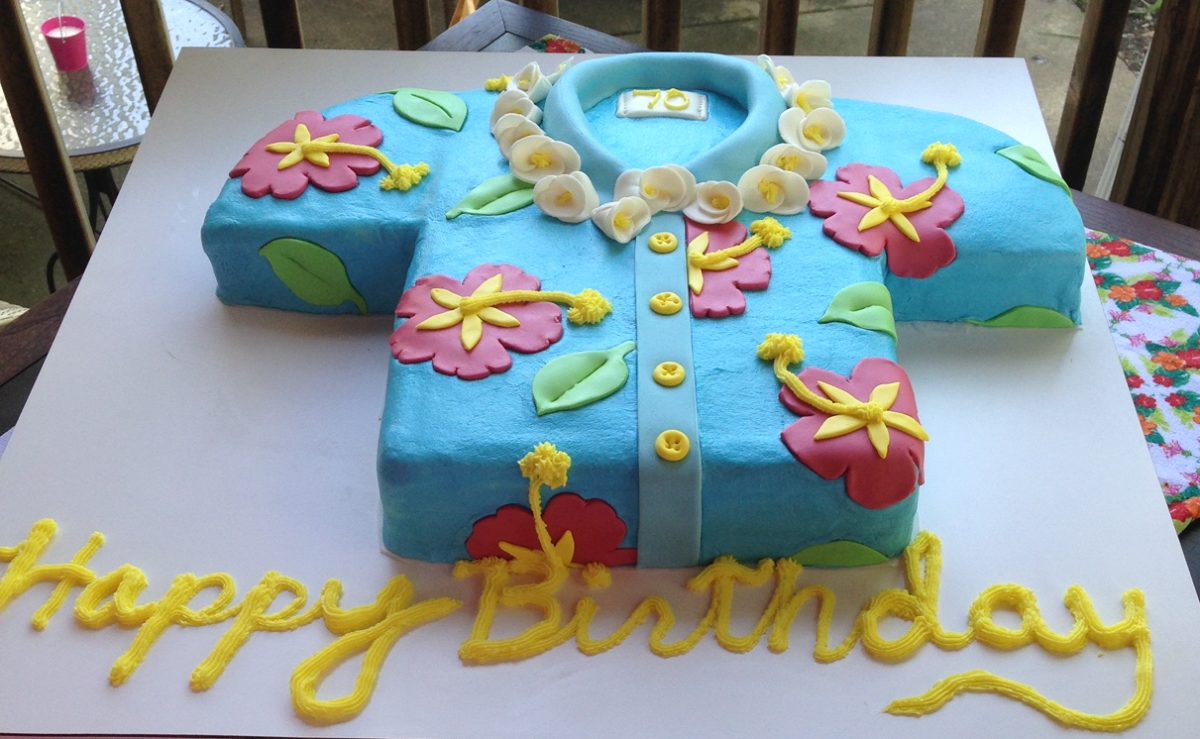 "You reach a point in life where you don't need more stuff," said Terrence Dziak, reflecting on his decision to ask for donations to the Alliance in lieu of gifts for his last birthday. "So I was thinking about what would be meaningful for friends and family, while making an impact."
As he reflected on his connection to Lake Erie, Terrence recalled summer nights as a child.
"A couple times a month in the summer, my dad would come home early from work. He'd pack up the car, and take me and my siblings to a nearby state park right on Lake Erie," he shared. "We'd stop and grab hamburgers on the way back. Then as we grew up, we'd do the same thing through college and adult life with our own children."
Lake Erie was part of his family's story from a young age. Dziak acknowledged how special that was, "We are so lucky to have public beaches, and the water is just incredible the whole year round. In the summertime, you might see sailboats and have family trips like I did as a kid. Or you can go up to a place like Niagara and see the frozen falls and hear the thunder of ice breaking on rivers."
Whether it's the astounding natural beauty, a family connection to the water, or an appreciation for all the ways we rely on clean water, there are countless reasons to care for the lakes. And Dziak knows the Great Lakes need and deserve protecting.
"It's tremendous but we take it for granted. And we can't," Dziak shared. "We all have to do our little part."
Through his effort, Dziak got more than 20 people to donate. And more than that, he shared his passion for the Great Lakes with friends and family.
Brewery Bands Battle to Support the Great Lakes

Last year marked the inaugural event of the Alliance's most rock and roll tradition yet. Keith Huizinga, owner of Kinslahger Brewing Company, organized a battle of the bands between nine Chicagoland breweries, called "Brewery Band Ballyhoo," to raise money for clean water.
"Everyone was on board with supporting clean water, so Alliance for Great Lakes was a natural fit," Huizinga said. He recruited eight other local breweries to join the epic battle of the bands in this effort, which dedicated proceeds to the Alliance.
"All great beer starts with clean and quality water and breweries like Great Central Brewing Company are fortunate to have amazing sources like Lake Michigan right in our own backyard," said David Avram of Great Central Brewing, one of the participating breweries.
"We are proud to participate in this event which benefits an organization that will protect our Great Lakes for today and tomorrow. We also dig good music, supporting our fellow brewers and the craft beer community."
The event returned in early 2019 as Brewer's Rock Festival, featuring additional breweries, new beers, and a pizza truck.
285 Miles, 2 Wheels, 1 Great Cause

This year, the Alliance for the Great Lakes was the beneficiary of a Climate Ride fundraiser: more than 85 cyclists rode 285 miles over four days through western Michigan. They raised $20,000 for the Alliance.
"I have always been enamored with the Great Lakes," said Tim Frick, a Chicago business owner, longtime Alliance supporter, and former board president of Climate Ride. "The serenity I get from being on their shores is very personal to me, but they're also a critical, life-giving resource for the people, plants, and animals that live in and around them. It's crucial that we preserve them."
So for Frick, it was only natural to join last year's new Climate Ride route that took cyclists along Lake Michigan's eastern shores. From Grand Rapids to Sleeping Bear Dunes to the tip of the Leelanau Peninsula, their ride also took them to crystal-clear inland lakes, and past "historic lighthouses, orchards, quaint villages, wineries, and family farms."
"I've been a business owner since the mid-90s, and get some of my best ideas pedaling along the lakes," Frick shared. "I support the Alliance because I believe in their important work. I like that they're Great Lakes focused, not partisan, not single-lake focused, but really looking out for the whole region."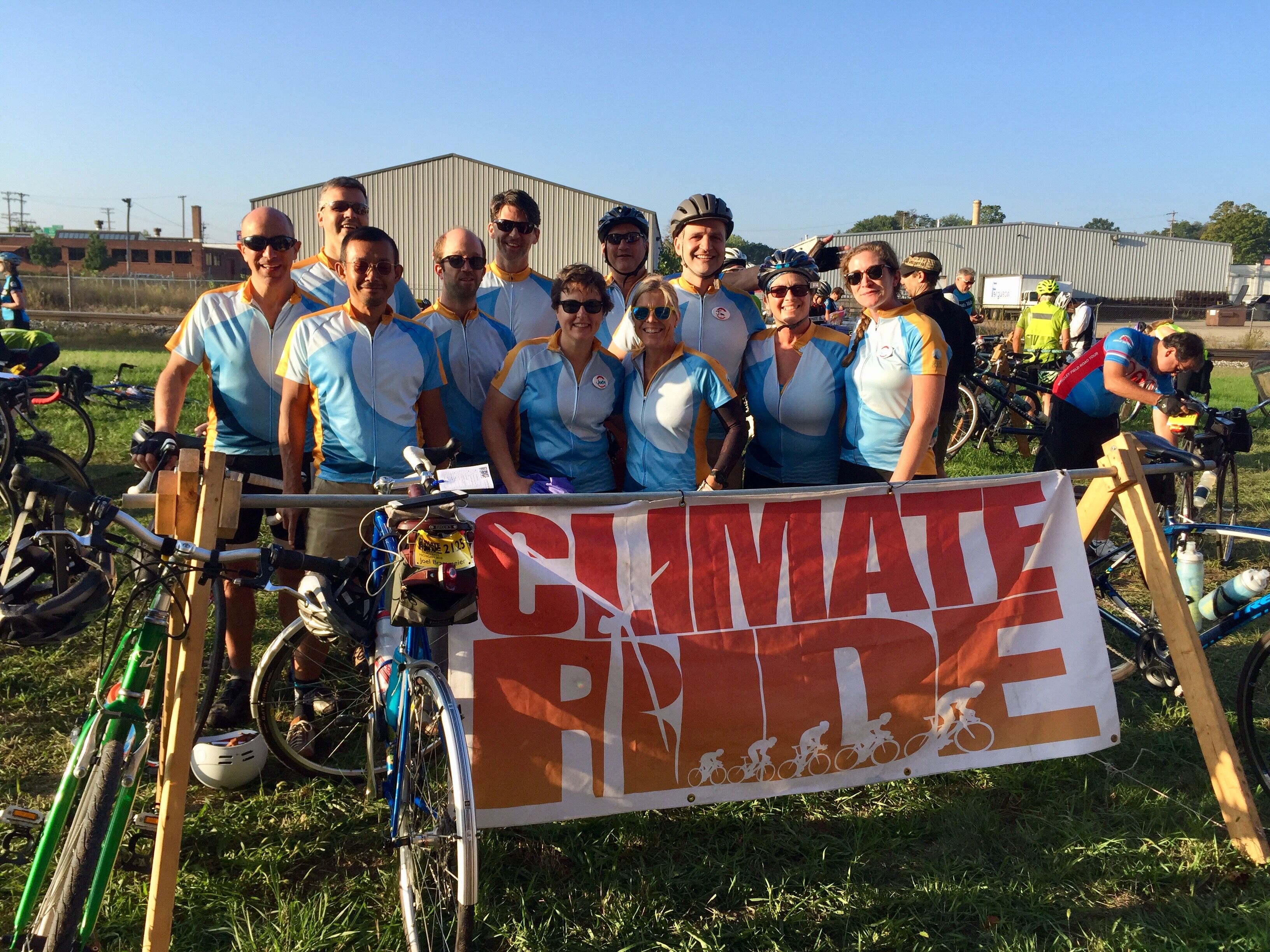 Frick is the owner of Mightybytes, a Chicago-based digital agency and Certified B Corp serving a range of clients, including the Alliance, with the express intent of using business to do good. A longtime supporter and environmentalist, he joined the Alliance for Great Lakes Days in Washington, D.C. where he shared his Great Lakes story with lawmakers.
"At that point, all the pieces came together for me," he said. "I understood how single events like beach cleanups play an important role in the bigger advocacy picture of telling a compelling story to move decision-makers."
All told, Frick has ridden thousands of miles with Climate Ride, pedaling around 1,000 miles per summer. He's personally raised nearly $50,000 for beneficiaries over the years, and contributed to both the Alliance and Climate Ride this time around. He also recruited a team of 11, including Joel Brammeier, Michigander and Alliance President & CEO, to join the Michigan ride.
Since 2008, Climate Ride has organized multi-day hiking and biking fundraiser events around the world, each designed to pair personal challenge with impact for a more sustainable future. Participants have the option of raising money for a charity of their choice. The Alliance has been a beneficiary since 2014, and last year's Michigan ride was the most successful yet.
Star Power for Clean Water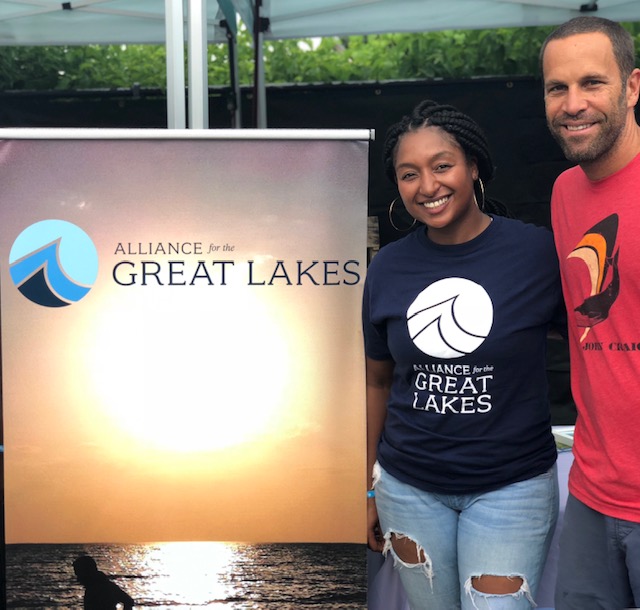 "We got everything we need right here," Jack Johnson sang the familiar lyrics from center stage in Cincinnati last summer. The crowd cheered with excitement and nostalgia, others sang along.
"The Jack Johnson concert was an amazing opportunity to share our work with enthusiastic concert goers," said Destinee Henton, the Alliance's Ohio Outreach Coordinator. "Folks were really interested in our work and I was thrilled that he welcomed us and supported our mission so passionately."
For years, Jack Johnson's Ohana Foundation has supported the Alliance. He uses his star power to shed a light on clean water issues. And he's made a point to introduce his fans to our work at his shows by inviting us to host a table and greet concert-goers as they enter the venue.
We're proud to be one of 400 nonprofits around the world whose clean water mission has earned a place in Johnson's tours throughout his long career. And, his foundation has offered matching funds to we raise, doubling the impact of our donors.
"Meeting Jack Johnson was awesome too. I didn't even realize who he was at first because he didn't act like a celebrity, he was extremely humble," said Henton. "He pulled all of the nonprofit partners together and asked us to share our names and a few sentences about what we do."
She went on to emphasize that Jack Johnson's approach to philanthropy is refreshing, "By bringing us together, he's allowing us to share our vision and mission with new people. He's building a sense of community around clean water in cities on his tour."