"When I go to D.C. and talk to Congressional staff about why this work matters — why we need to protect the Great Lakes — they listen to what the Alliance has to say because they know that thousands of advocates like you are lined up behind us," said Molly Flanagan, Vice President for Policy, to a crowd of Alliance supporters last year.
The Great Lakes face many threats, from pollution to invasive species to broken down pipes and unsafe drinking water. So it's critical that people around the region speak up. Together with our supporters, we're working on many fronts to protect the lakes from the local level all the way up to the halls of Congress.
The Alliance also relies on partnerships with philanthropic foundations who share our vision for clean and healthy water.
"The Great Lakes are the defining feature of our region. Their health will decide our future," said Elizabeth Cisar, Senior Program Officer for the Environment Program at the Joyce Foundation, a critical partner in our policy work. "Decisions that are made in the next decade will cast the die, and groups like the Alliance are vital to protecting the lakes for future generations."
Winning Long-Term Protections for the Great Lakes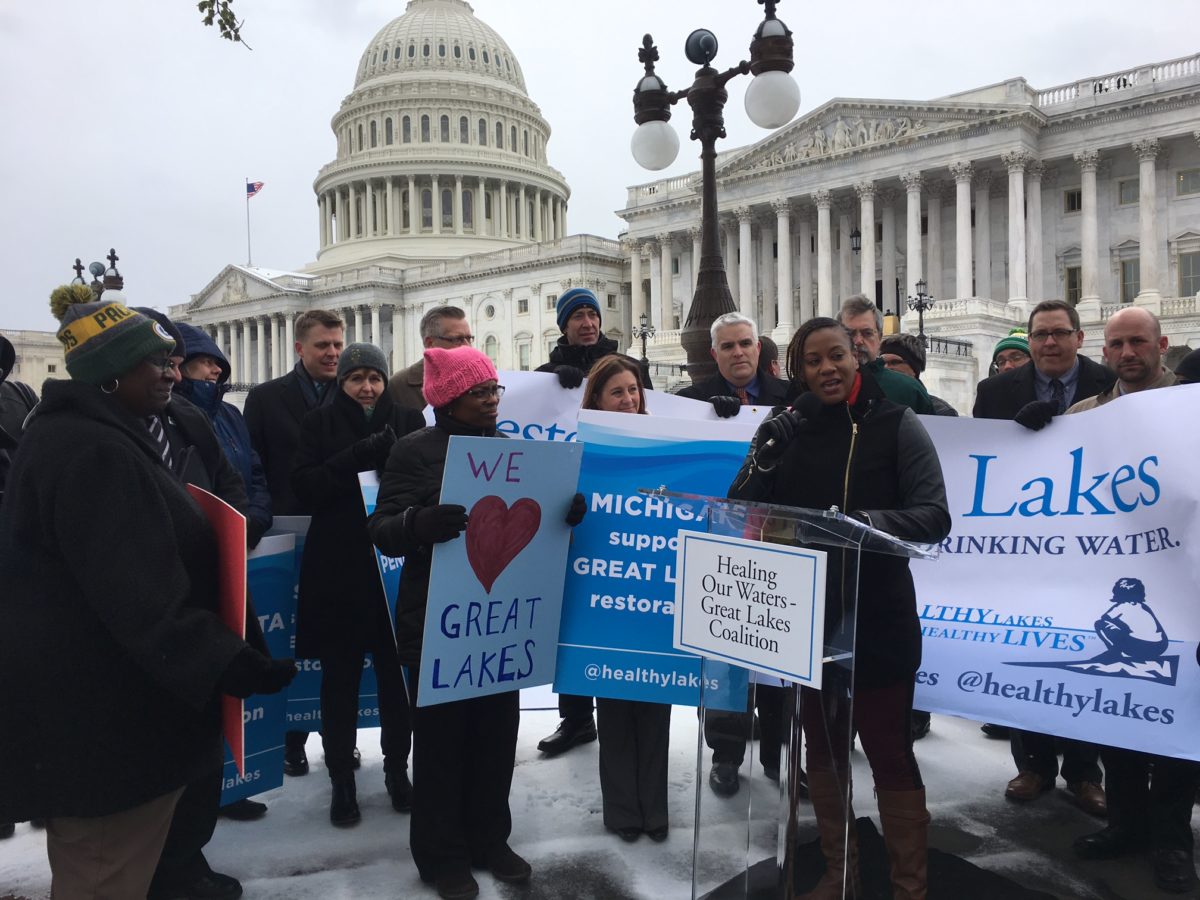 Last year, thousands of our advocates sent more than 22,000 letters to policymakers to support Great Lakes protections. And looking back at 2018, we have a lot to show for it:
We defeated a bad bill that would have rolled back ballast water regulations against invasive species, and pushed for an improved version that preserves key protections, which passed into law this fall.
Once again, we defended critical federal Great Lakes programs and funding, like the Great Lakes Restoration Initiative.
We protected public access to Indiana's 45 miles of Lake Michigan shoreline — and we won in court, with far-reaching implications for the entire Great Lakes.
We led the charge in Illinois to get the state and City of Chicago to join neighboring states in the effort to stop Asian carp.
After pushing for stronger protections, we supported for the Clean Lake 2020 legislation which designates needed funds to efforts to curb agricultural pollution. The $36 million measure will help clean up Lake Erie and fight harmful algal blooms.
"The Alliance is really committed to making sure that everybody who lives in our region has a voice in policy," said Cisar. "We have been incredibly impressed by the way the Alliance has been able to build public support and educate elected officials about invasive species and other key Great Lakes issues."
Bringing People's Voices Into Policy Making at All Levels of Government
In addition to large-scale advocacy efforts around federal issues, the Alliance works at the local and state levels to protect clean water. Additionally, we provide tools for supporters to be active in their own communities.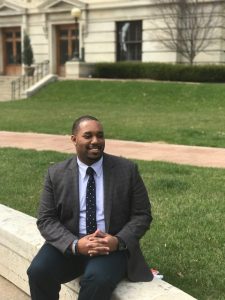 All our successes — at every level of government — are thanks to the thousands of supporters who donate, speak out, and work with their neighbors to protect the lakes. Change often happens from the local level up. Here are some highlights from 2018:
547 Great Lakes voters took action to make sure the Great Lakes were part of the conversation in the midterm election. Because Great Lakers like you were active for clean water during election season, we're now in a better position to win future policy victories for clean water.
Nearly 400 Great Lakers used our Plastic-Free Great Lakes Advocacy Toolkit to make a difference locally in the fight against plastic pollution. Thousands more around the region joined the conversation about plastic pollution by signing the Plastic-Free Great Lakes Pledge, tuning in for our live webinar, or taking action in their personal and professional lives to reduce plastic waste.
A team of more than 50 Alliance Ambassadors, staff, partners, and Cleveland Young Professional Council members went to Columbus, Ohio for a Great Lakes Lobby Day. In Columbus, they met with lawmakers, including the Legislative Black Caucus, to share concerns about Lake Erie and clean water issues Ohioans care about.
"It was great to advocate with other organizations around the State and to learn about water challenges and opportunities in other, more rural, parts of Ohio," said Karlton Laster of the Cleveland Young Professional Council, who participated in the Ohio Lobby Day.
"It's my hope that legislators, on both sides of the aisle, recognize that the needs for high quality and equitable access to clean water is a human right, not a political agenda."
We are committed to building broad, region-wide support around Great Lakes protection. And our supporters are critical in bringing many voices together to stand up for clean water.