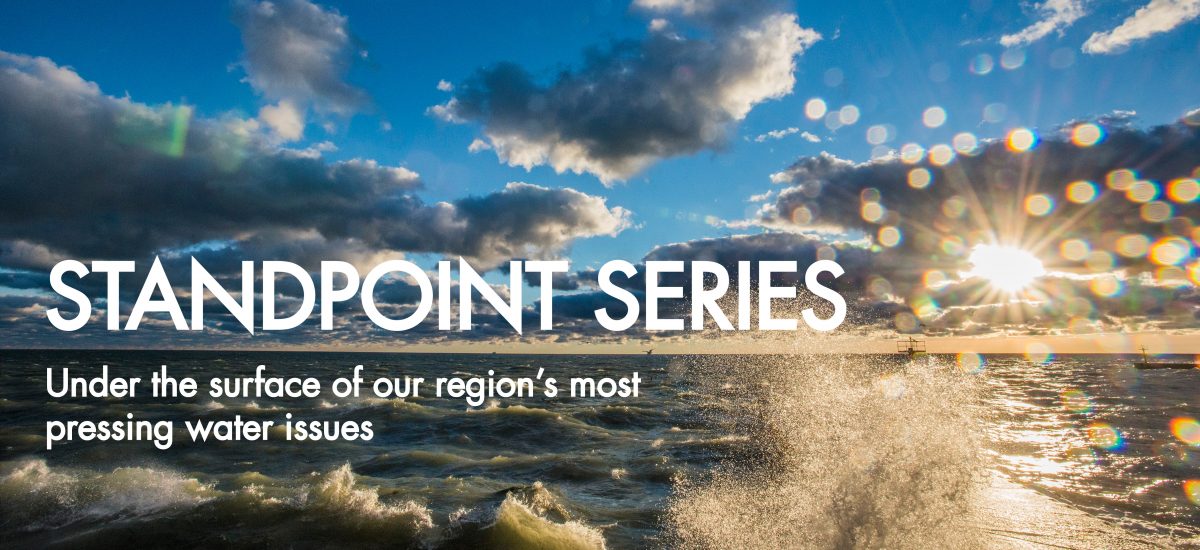 The Alliance for the Great Lakes wants a healthy Great Lakes for all people and wildlife, forever. The vision, while ambitious, is simple enough. But just how we work to achieve it is more complex. So, we're launching the Standpoint Series, a set of articles that offer a deeper look at our work.
In the current political climate—where reaction replaces strategy and sound bites outshine substance—we are reflecting on what it could truly mean to win on clean water for generations to come. This fall, we're going beyond 140 characters, beyond the talking points, with a series of short essays to articulate our standpoint and spark conversation.
From the issues we take on, to the positions we take, to the way we engage people—the weekly series aims to treat each of these topics with the nuance they deserve. Our hope is to start 2018 with a clear vision, shared understanding, and a deeply-rooted commitment to protecting the Great Lakes for the millions of people who rely on them.