BLOG
Young, Professional, and Great Lakes Enthusiasts
The Alliance's newly founded Young Professional Council is a dynamic group of millennial Chicagoans and Great Lakes enthusiasts working to find creative solutions to the problems facing our Great Lakes communities. The group is particularly interested in solutions that make connections between environmental protection and economic growth, public health, community development and cultural enrichment.
What does the YPC do?
In its first year the Alliance tapped into its bench, bringing in two former staff members and dedicated Great Lakes champions, Katie Hanson and Sandy Carter, to co-chair the effort. Under their leadership, the first Young Professional Council will create a mini-grant program. The group will distribute $10,000 in grants to fund innovative projects and people addressing Great Lakes issues in Chicago.
Recently, we sat down with Katie and Sandy to learn more about their involvement in the Young Professional Council and their thoughts on the future.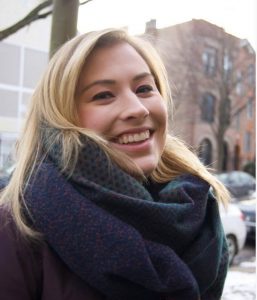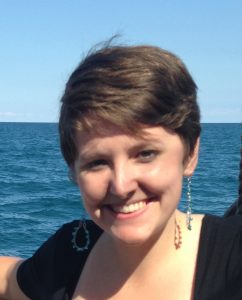 Q: Why did you want to get involved in the Young Professional Council?
Katie: I wanted to pursue my passion for my community and the urban environment in a way where I could also engage my peers. The Young Professional Council also presented an opportunity to create something from scratch, to inspire people to learn about and do great work for the Great Lakes region.
Sandy: I was looking for a way to work on a more localized environmental project with my peers. I work on a very large-scale environmental project at my current job, which is wonderful, but I was eager to take on the challenge and opportunity of making a tangible difference at the local level, within my own community.
Q: What do you hope to achieve as co-chairs, and what do you hope to see the Young Professional Council achieve overall?
Sandy: I personally hope to have a fun year from which I walk away with a stronger network of peers dedicated to the cause and relationships with other amazing organizations across the city. For the council, the largest goal is to find great people, do great things, and to successfully give out the grants and see those projects make a difference.
Katie: I'd like to challenge myself professionally, personally and as a leader. We're starting from scratch, which can be difficult, but I hope that by laying this ground work we will see the future Young Professional Councils at the Alliance do much more than all of the amazing things we are positioned to achieve. Hopefully we will create an impact and an impression in the Chicago environmental field that we are doing something unique and innovative to engage young people and marginalized groups.
Sandy: I think so many of us in our 20s think "I really care about these issues. I don't do them at my job. But at the same time, I don't know how to get involved besides advocacy work and I don't feel called to that." So I think giving people an example of a project that brings people together and has a measurable impact through a new channel of engagement would be amazing.
Q: What makes this council unique compared to other young professional councils?
Katie: We are focused on our region's greatest natural resource. We are specific in our efforts and concentrated on our community's relationship to the Great Lakes. Other young professional councils are tackling much broader issues, so we have a niche that no one else is working on. I think we've seen certain types of people serve as leaders behind Great Lakes conservation, and we'd like to bring in new groups of people that feel a connection to the Great Lakes. Our focus on diversity and inclusion and connection to the Great Lakes is something no one else is doing. We are something beyond just a fundraising board. We are looking for innovative and creative solutions to the challenges facing the Great Lakes and the people that live near them.
Learn more about the Young Professional Council.