Donate now to keep beaches clean and plastic-free this summer. Our Adopt-a-Beach volunteers pick up tens of thousands of pounds of litter off Great Lakes beaches every summer. And 89% of it is plastic. Your gift today will help put volunteers on beaches — and keep trash off.
The Alliance for the Great Lakes works to protect the Great Lakes for today and tomorrow.
We involve tens of thousands of people each year in advocacy, volunteering, education, and research to ensure the lakes are healthy and safe for all.
Recent News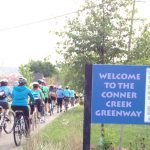 Adopt-a-Beach Team of the Week
Adopt-a-Beach Team of the Week