By: Nate Drag, Alliance for the Great Lakes Water Project Manager
Every year since joining the Alliance, I have made an extra trip to my hometown in western New York on the banks of  on Lake Erie. There, I join Dr. Sherri Mason and her students from SUNY Fredonia for their annual Adopt-a-Beach cleanup event at Point Gratiot Beach. One visit stands out.
Since childhood I have appreciated the sweeping view of Lake Erie from the natural beach between the water's edge and the shale cliffs that line the shore. But when I went to the Point that day, Dr. Mason turned my attention to a much smaller scale and taught me a new hobby.
I like to call it 'nurdle hunting.'
As I walked the beach with the rest of the trash-collecting volunteers, Dr. Mason kneeled far down, her nose almost touching the sand, sifting through a pile of twigs and other natural debris. Curious, I walked over. She showed me something I have since become very familiar with — a handful of nurdles.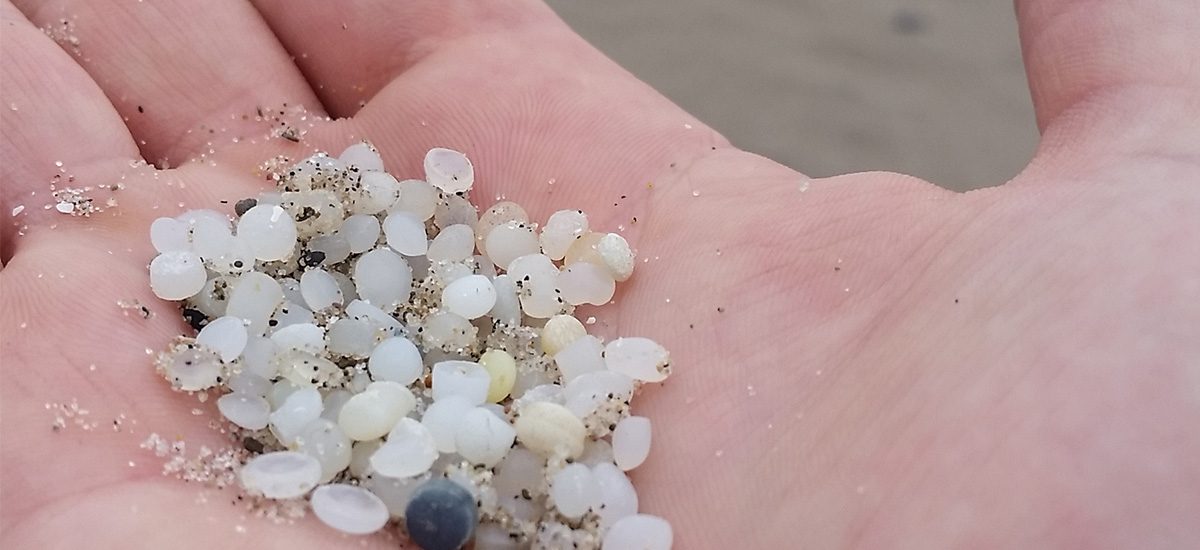 Nurdles are very small pellets of plastic, less than 5 mm in size. These tiny pieces of plastic easily get dropped, washed or blown away. That's how nurdles — and billions of other, even smaller microplastics — end up in the Great Lakes. And microplastics are everywhere.
Incidentally, there may have been no better Microplastics 101 Professor, or nurdle-hunting guide, than Dr. Mason. Her pioneering research with the United States Geological Survey is leading the national conversation on microplastics. In fact, her voyages aboard the U.S. Brig Niagara sounded the first alarm about another type of microplastic that you may have heard of called microbeads — miniscule spherical balls used in personal care products like face wash and toothpaste.  
Our microbead victory is just the start
Thanks to Dr. Mason's research, the hard work of environmental advocates, and forward-thinking legislators, we now have a law in the United States that will ban the sale of personal care products containing microbeads starting in 2018. While this is a great example of how people can come together to prevent microplastics entering the Great Lakes, microbeads are only a fraction of the problem.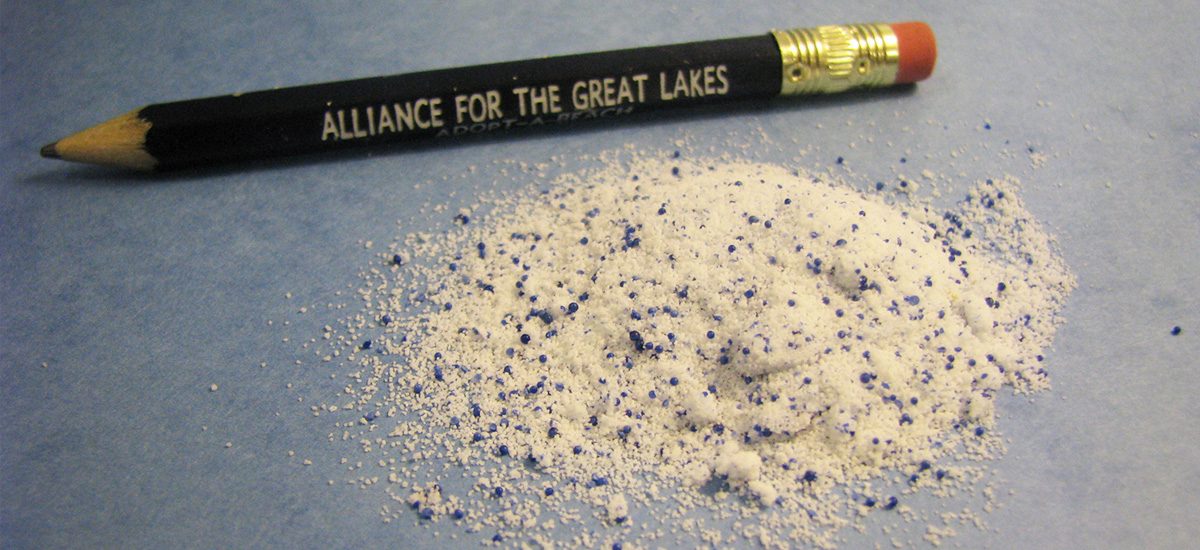 Nurdles and microbeads are considered "primary microplastics," meaning that they are small by design, and they are just are two examples. However, the vast majority of microplastics found in lakes and oceans are actually fragments of larger items, or "secondary microplastics," which can come from a huge variety of sources and many of which cannot be seen with the naked eye. In fact, most microplastics are actually synthetic fibers that break off of clothes every time they are washed.
Together, these tiny fragments make up the huge problem of microplastics in the Great Lakes. Wildlife, like fish and birds, ingest microplastics. This hurts aquatic ecosystems, and the people that depend on them.
All hands on deck
All told, 86% of debris collected through Adopt-a-Beach is made of plastic. If these items continue to end up in our waters, they will continue to break down into microplastics that can't simply be picked up.

With so many sources and such tiny particles, the complex problem of microplastics requires the collaboration of everyone concerned about the health of the Great Lakes. We need researchers, lawmakers, educators, retailers and manufactures to team up with communities around the region. We need a plan.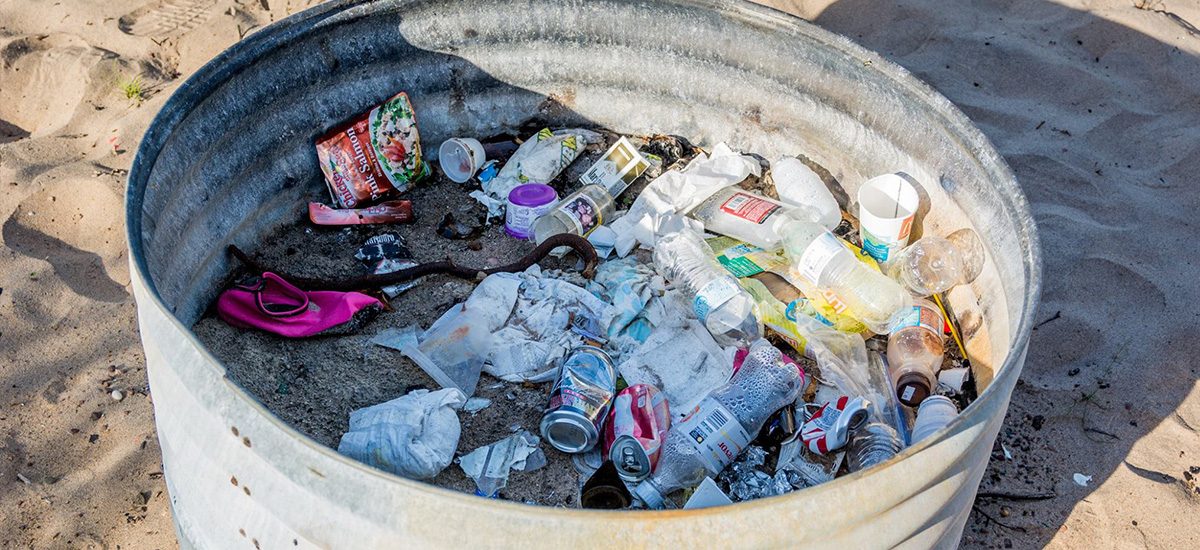 The good news is that communities are taking action, elected officials are listening, and the International Joint Commission has made recommendations to both the U.S. and Canada to begin tackling this complex problem. But this is just the start. There are a lot of pieces to this puzzle, and I'm excited to work together to keep up the momentum on all fronts.
Here in New York, I'm looking forward to Adopt-a-Beach this summer. We will collect litter as well as important data that allows researchers to analyze plastic pollution on our beaches and in our lakes. Just like Dr. Mason's research helped us win the national microbead ban, Adopt-a-Beach data can lead to solutions not only for my childhood beach, but for beaches across the Great Lakes.

I hope you'll keep speaking out and take action locally at your hometown beach, join us for Adopt-a-Beach!