BLOG
Great Blue Benefit = Great Success
Last week, the Alliance for the Great Lakes and over 300 of its top supporters partied with a purpose at our Great Blue Benefit, which raised more than $200,000.
Passing the mic to the next generation of Great Lakes stewards
"Before biology class, I honestly thought that the water in my house came from the ocean," high school freshman Devona told guests in her first ever public speaking experience. "The field trips I attended totally changed my perspective—I started to become more aware of how my community is connected to the big old Lake in my backyard."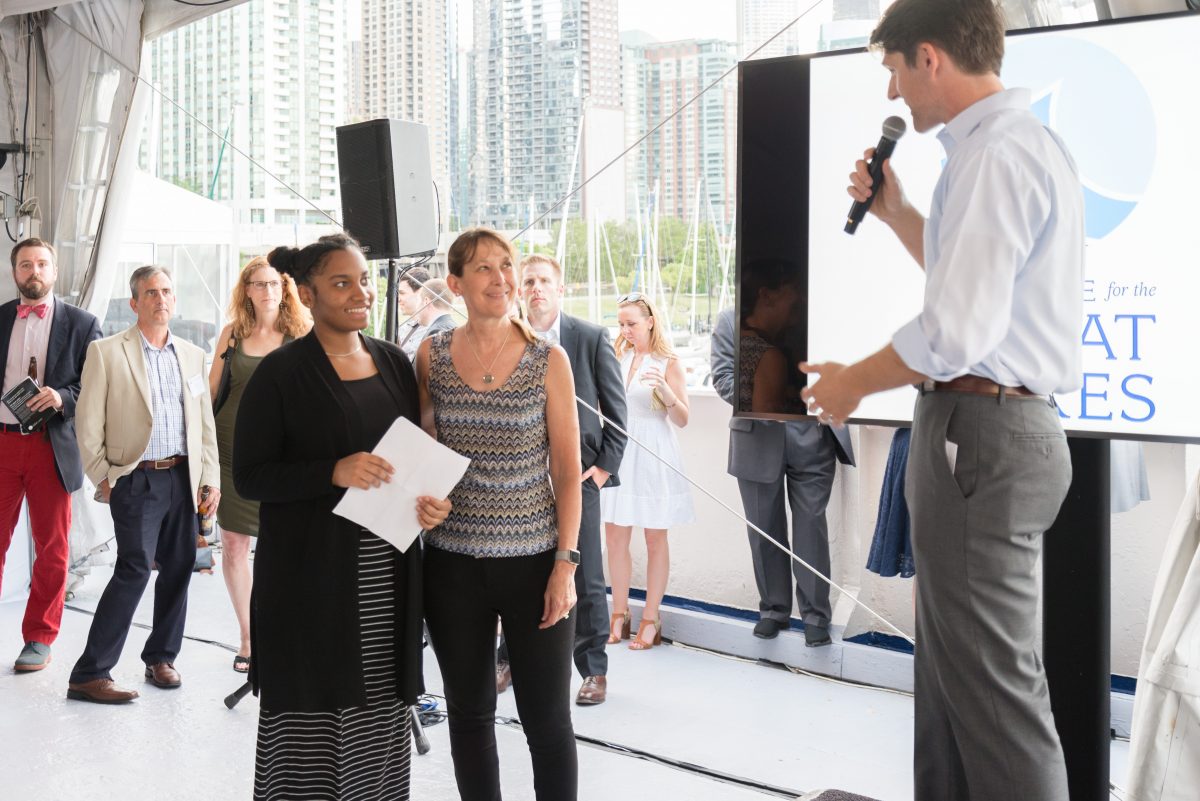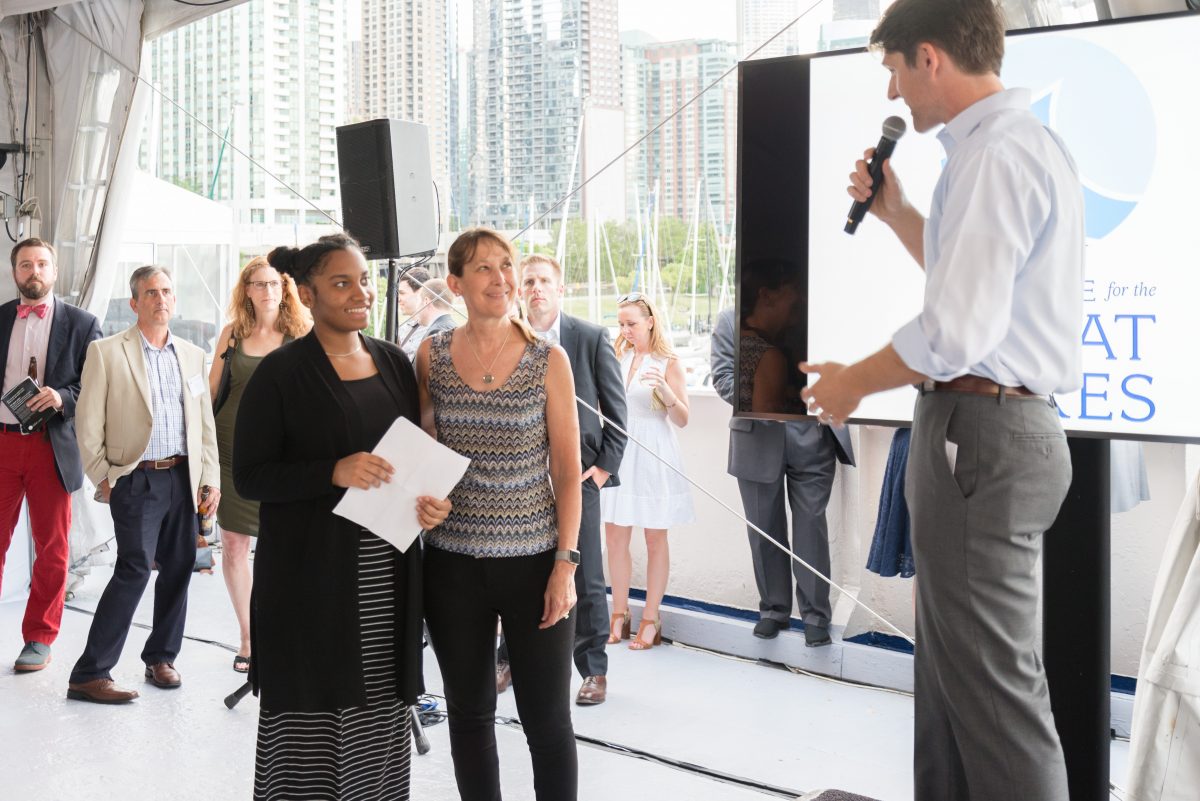 Devona, age 14, recently completed her first year at Martin Luther King, Jr. College Preparatory High School located in Chicago's Kenwood neighborhood. At King, she learned about the Great Lakes in biology class with teacher Cheryl Dudeck, a long-time partner in our Great Lakes In My World education program.
Joel Brammeier, Alliance for the Great Lakes President & CEO, presented a gift to King College Prep to support efforts to take students into the field for hands-on learning. The student-teacher duo proudly accepted the award on behalf of their school. As Devona took the stage to express gratitude to the people in the room, she also made a point to highlight what her Great Lakes education has meant to her.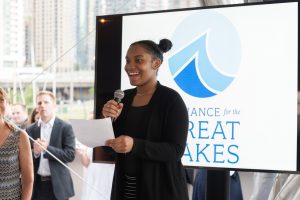 "I learned how water moves through a cycle that includes the water in my home, the treatment plants, rivers and Lake Michigan, and that weather returns water back to us,"  Devona said to the captivated crowd. "I also learned how important it is for us to protect all parts of this cycle."
"It makes me want to take care of my community. I want to continue to learn and be a part of keeping the Lakes healthy."
Lifting up the stories that move us
Joel shared a different kind of story. He recounted a recent experience trying to get through to Members of Congress in Washington, D.C. He explained that he came armed with the usual charts and graphs showing the biggest Great Lakes problems, "We brought the jobs numbers and return on investment statistics you need to make the policy case that the Great Lakes are important."
But as powerful as those tools are, it was something entirely different that got their attention.
"This year especially, we thought it was important to get back to basics," Joel said. "So before that trip to D.C., we asked our supporters to answer a simple question: 'Why Are The Great Lakes Worth Protecting?'"
"Now, I'm sure every one of you has an answer to that question, probably more than one," he said to the room. "What astonished me was that more than 700 of our supporters told us what the Great Lakes meant to them."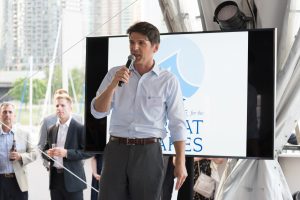 "We took those answers to Washington, and more than any chart or graph, these stories got the attention of Congressional staff, who sat, and read, and thanked us for bringing these stories forward," Joel said.
Guests read supporters' stories, which were posted on tables across the room, and even did some Great Lakes storytelling of their own throughout the night. Here are some of our favorites:
A woman from Whiting, Indiana, just 20 miles south of here, told us about her experience with Lake Michigan in the polluted 1960s: "My grandfather, who was born in Whiting in 1899, sat on the lakefront with me and told me stories about how beautiful it had once been. He was a tough old man, and it was the only time in my life I saw him cry."
~
A young woman from Oak Park relayed a story from 2014: "I was in Toledo when the water became too contaminated to drink. Our Grandma lives there! So does her great-grandson! We must keep the Great Lakes healthy for all of the grandmas who need clean water, as well as for the young family members who they love."
~
Finally, a Great Lakes love letter from Chicago: "My beautiful Lake Michigan raised me. I learned, ran, swam, and explored there…I moved away for 12 years and when I moved back the lake was one of the first loved ones I paid a visit to."