BLOG
Alliance Young Professional Council Celebrates Inaugural Grant Awards
Signed, Sealed, Delivered: Grantees Celebrate Innovative Water Projects
Wednesday was a chilly, grey evening in Chicago, but spirits were still high at the Alliance. Staff, friends, and family of the Alliance for the Great Lakes Young Professional Council gathered to celebrate the recipients of their first-ever grant program! The event was held at A New Leaf, a charming brick-walled, terraced venue on Chicago's north side, and featured music from local musician Skinny Williams. However, neither the venue nor the music were the showstoppers at this event. The grantees were the real stars of the show, who shared stories about their innovative, community-focused water projects.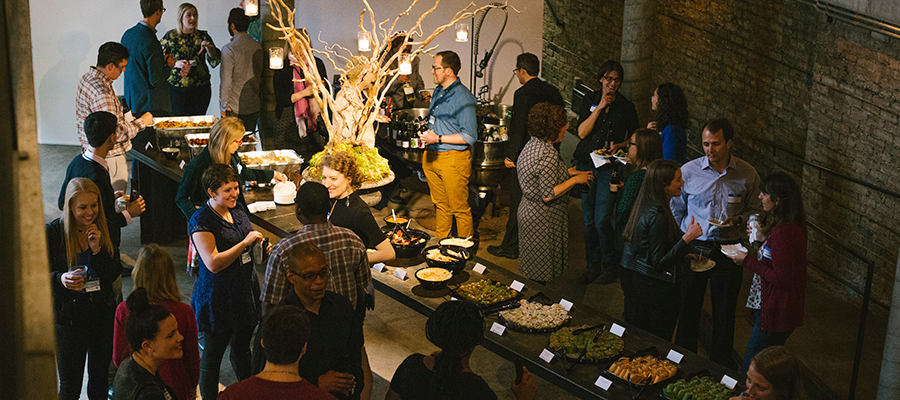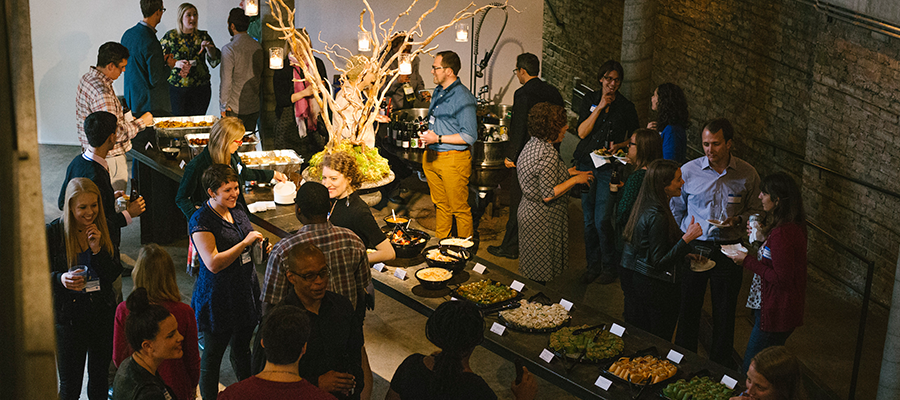 A First for the Young Professional Council
The Alliance for the Great Lakes Young Professional Council set out to grant funds to Chicago organizations with cutting edge ideas surrounding freshwater. They wanted to fund organizations that would make a lasting difference in their communities. According to Katie Hanson, co-chair of the Young Professional Council, the group specifically looked for applicants that went beyond just environmentalism. "The number one thing we were looking for was groups that, in addition to the environmental element, had a social impact to their
projects." Her fellow co-chair, Sandy Carter, added that they "wanted something out of the box…that the Alliance wasn't already working on. Projects that coupled Great Lakes protection with community engagement."
Selecting Grantees & Awarding Grants
The Council received and reviewed 44 applications, ultimately deciding on three grantees. Each grantee received a grant of $4,000-5,000 for their project. The projects vary in scope, but all have one thing in common: a goal to make their Chicago neighborhood better through innovative clean water initiatives.
Here's a look at the grantees and their projects:
Chicago Eco House

seeks to use sustainability to alleviate poverty. The grant will help them develop a flower farm rainwater irrigation system for their gardens in the inner city. Ultimately, the group will have a self-sustaining garden system.

Bubbly Dynamics, LLC,  is a social enterprise whose mission is to create replicable models for ecologically responsible and sustainable urban industrial development. The grant will be used to design and implement graywater and stormwater reclamation techniques at The Plant, the collaborative community of small food businesses in Chicago's Back of the Yards that is owned and operated by Bubbly Dynamics.
The Social Justice Design Cooperative

is a network of designers who take on public interest projects. The group will collaborate with

Pilsen Environmental Rights and Reform Organization

(PERRO). PERRO tackles pollution problems in Pilsen, focusing on community controlled clean water solutions. The grant will help their work to reduce lead in drinking water by distributing water filters to households with an elevated risk of lead contamination in their tap water.
Excited to Get to Work
Each of the grantees shared with attendees how the grants will allow them to make a difference in Chicago. John Edel of Bubbly Dynamics said that the group's grant will "allow us to implement creative strategies for reusing water and to create informational signage explaining the project. Since we get more than 10,000 visitors a year, it will be great to have the resources to educate guests on our closed loop water infrastructure."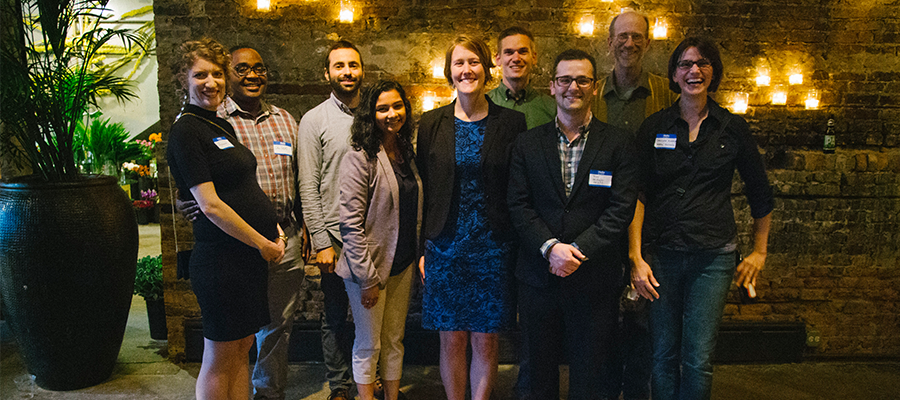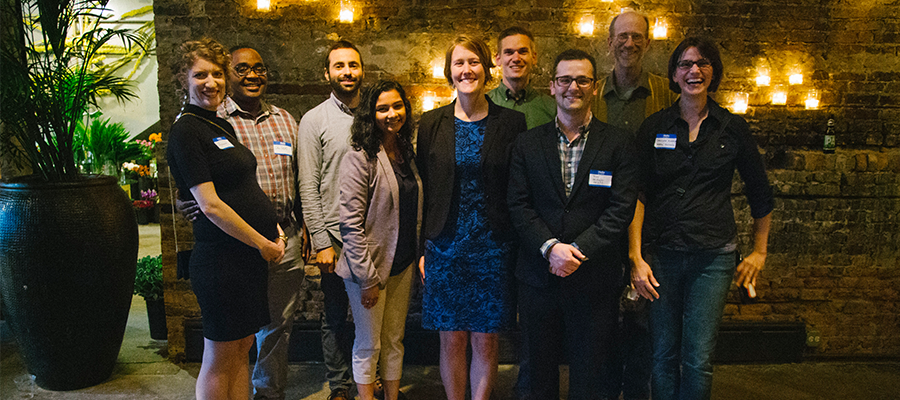 Hannah and Quilen Blackwell, VP and President of Chicago Eco House, are developing a self-sustaining rainwater irrigation system for their community flower garden. The grant will be a big help in "streamlining our work, as it will allow us to not water the gardens every day." They will be working with Engineers Without Borders to develop the irrigation system, which they're hoping will "create less of a burden on Chicago's water system in general."
Looking Forward
The Alliance and the Young Professional Council are excited to see the projects develop and are proud to be a part of these great projects. Stay tuned to learn more about how these projects develop and to learn about additional grant opportunities.