This is the fifth of eight articles in the Standpoint Series, a set of short essays meant to articulate our perspective and spark conversation.
---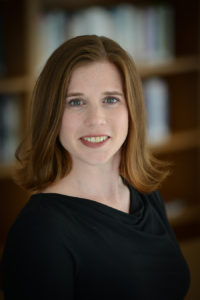 This summer, a layer of green sludge coated the shores and surface of western Lake Erie, which provides drinking water for 11 million people. The algal bloom made national headlines as it oozed over more than 700 square miles of the western Lake Erie basin and muscled its way into downtown Toledo. Residents have not forgotten the toxic bloom that shut down drinking water supplies for half a million people in 2014. So logically, people stocked up on bottled water, leaving store shelves empty amidst fears that another "do not drink" order was in store.
Public officials reacted, too. On September 21st, the Toledo-Lucas County Health Department put out a recreational health advisory due to the toxic blue-green algae in the Maumee River—it was lifted after nearly four weeks. Toledo's outgoing mayor, Paula Hicks-Hudson, has asked for federal help—calling for western Lake Erie to be designated as "impaired" by the U.S. Environmental Protection Agency. The designation would mandate additional tools and funding to clean up the lake. The State of Ohio failed to list all of western Lake Erie as impaired, an issue we took up in court this year. And earlier this week the Toledo City Council passed a resolution calling for the designation.
We support the impairment designation. It would add accountability, and it should have happened years ago. But even this will not root out the main source of the problem. The way we grow food and fuel is driving phosphorus pollution into the Great Lakes. And lessons abound from the rest of the country, from the Upper Mississippi to the Gulf of Mexico to the Chesapeake Bay: relying solely on voluntary actions to drive cleanup is not working.
We need policy that is designed from the ground up to deliver clean water. When it comes to agriculture and clean water, we have not yet risen to the challenge.
Agriculture Has A Big Problem
The Great Lakes region has the abundant water, healthy soils and built infrastructure for agriculture to remain a profitable industry and source of pride. And, we know many farmers who care as much as we do about clean water. But with more than 3 million acres of land in western Lake Erie in farm production, the net effect is still the toxic algae that emerges in Lake Erie each year.
The algae-promoting pollution running off agricultural land primarily comes from chemical fertilizers and manure. Phosphorous from these fertilizers runs into rivers and streams when it rains or when snow melts. As the runoff pollution makes its way into waterways, the fertilizer that was meant to help crops grow on land instead helps algae grow in our water. Sometimes this algae is toxic and poses a threat to people and wildlife.
For more than 40 years, clean water rules have been working to dramatically reduce chemical discharges into the lakes from mills, refineries, and manufacturers. Many Great Lakes cities are well on their way to reducing sewage overflows and polluted runoff, thanks to the tireless work of local water champions and state and federal regulators—and the pocketbooks of ratepayers. And yet, those same residents are left looking out at hundreds of square miles of water that is unsafe to touch, and checking websites daily to see if their drinking water is safe.
Our waters received an overload of industrial waste in the 20th century. Today, some of our rivers that run through agricultural land are delivering massive amounts of pollution directly to the Great Lakes. Now, we need a transformation in water protection policies and funding.
We Know The Source of the Problem, We Can Start Now Toward a Solution
The Great Lakes region has a full one-fifth of the planet's surface fresh water, and 95% of the United State's share. If we can't even keep our water safe and clean, it is obvious to everyone that we are falling down on the job. So how do we move forward?
For starters, let's not argue about the source of phosphorus that leads to algal blooms in Lake Erie. It's primarily coming from agriculture. The Maumee River is the primary feeder for the algae in Lake Erie, and more than 85% of the phosphorus in the Maumee comes from agricultural land.
Next, we can start today with what we know are real solutions. End the practice of spreading manure and fertilizer on frozen or saturated ground. Taken to scale, major investments in winter storage of manure, and more effective application of fertilizer could have a big impact. Demonstration farms in Ohio are showing the economic and water quality benefits of using subsurface fertilization. Many others are already aligning to the "4Rs" certification program that voluntarily changes how fertilizer is applied. We also need mandatory and comprehensive runoff reduction plans that make producing clean water part of doing business in agriculture. And we need to bring water quality monitoring into the 21st century. Real-time and transparent data can tell us quickly what methods are working and which ones aren't—at scale—so we can do more of what works.
These are the top-line recommendations we made in our recent report, Rescuing Lake Erie: An Assessment of Progress, which shows states' lackluster progress toward addressing Lake Erie's algae problem. After the 2014 drinking water crisis, the governments of Ohio, Michigan, and Ontario committed to reduce phosphorus pollution flowing into western Lake Erie by 40% by 2025. They are not on track to meet that commitment.
Investing In Safe Water and Thriving Businesses—Are We Serious About Both?
We can only solve this problem if we see action across millions of acres. And to get there, we are going to have to get real about how much this will cost and who must invest in solutions. Conventional models of pollution control demand that the "polluter pays."
But this will not be enough. We need an unprecedented combination of investments—from local, state and federal governments, from the companies supplying the farmers with the tools they use to run their businesses, and of course from farmers themselves, who understand that a clean Lake Erie means a sustainable business. And the return on that investment must be measured by whether those dollars are producing clean water.
Farming is massively important to the economies and the people of the Great Lakes states and provinces. Unfortunately today, communities far from the source of agricultural pollution are bearing the brunt of the resulting economic damage and negative health impacts. We need to changes this. I know how much the people of the Great Lakes value safe and clean water. If agriculture is serious about creating clean water for communities downstream, then we can and will find a way to make those investments happen.