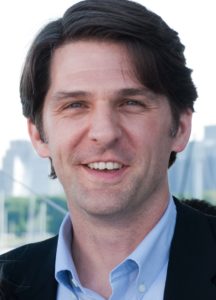 Everyone needs water to live. I am passionate about clean water issues because they have the power to unify people. You do not need to convince people that elected officials and public agencies ought to ensure their water is safe. I have listened to enough people in both rural and urban communities around the Great Lakes to understand that while individuals connect to water issues in many different ways, they all can see and feel the value Great Lakes water brings to their lives.
That connection could be a drinking fountain in a school, a green rain garden in a community park, a water bill lying on the kitchen table, a boat so far out you cannot see land, a scorching hot beach in July with your family, and on and on.
We live by the world's largest source of fresh surface water. People here understand how vital that is to our health today, and to the futures of the millions of young people growing up in our region right now.
Yet, this year we learned that in addition to moving Great Lakes protections forward, we still have to fight to defend territory already won.
2017 saw efforts from the White House to roll back hard-fought Great Lakes progress. You could not miss the headlines. This was the most intentional attempt to abdicate federal Great Lakes and clean water leadership I have seen in my two decades of environmental work.
You can read more about how the Alliance responded and how the Great Lakes movement actually grew stronger in our full 2017 annual report.
Struggle and conflict are vital parts of public advocacy, especially when the chips are down. These forces permeated our work this year.
But what we did not do is allow our cause to protect the Great Lakes and clean water to be defined by someone else's fight. Our cause is already a winner. We are far greater than this already.
Thanks in part to more than four decades of work by the Alliance and our partners, being known as a Great Lakes champion is a sought-after label. It matters to our elected officials and business leaders.
This is real power. This is how I know that attempts to roll back progress will be met with overwhelming action to stop those rollbacks in their tracks, so we can move on to the real work of solving our most critical clean water challenges. It is a natural reflection of a region with a unifying value for clean water at its heart. That water is protected because of your support of the Alliance.
Your commitment to us sets the bar for what it means to be a Great Lakes champion. Thank you.
– Joel Brammeier, President & CEO