For the 11th year in a row, the Alliance for the Great Lakes was a beneficiary of regional Aveda Earth Month efforts. Aveda celebrates Earth Month in a big way. Their salons and stylists across the region raise funds to make the Earth a more beautiful place.
Standing up for Clean Water
The theme of Aveda Earth Month this year was Stand Up for Clean Water. They did just that by raising more than $200,000 to protect the lakes. And, in true Aveda style, salons and stylists got creative with their fundraisers.
"Knowing that we can all come together for a common necessity, clean water, is a very impactful and fulfilling accomplishment that I am very proud of," said Holly Pistas of Gordon Salon, one of the top Aveda Earth Month Great Lakes fundraisers.
Getting Creative & Celebrating Earth Month
From fashion shows to cut-a-thons to 5K runs and walks to yoga, Aveda salons and stylists stood up for clean water in some awesome ways. Here are a few examples of how salons around the Great Lakes celebrated this year's theme of 'Stand up for Clean Water.'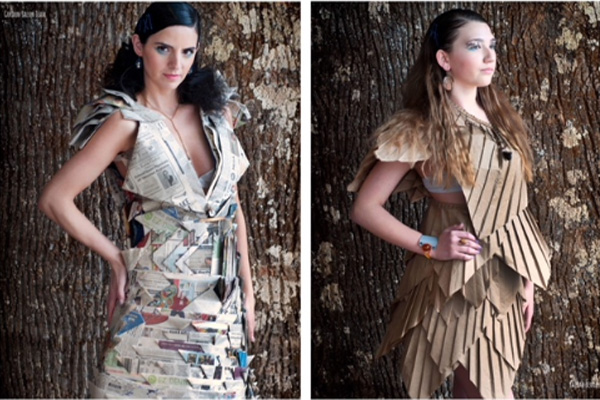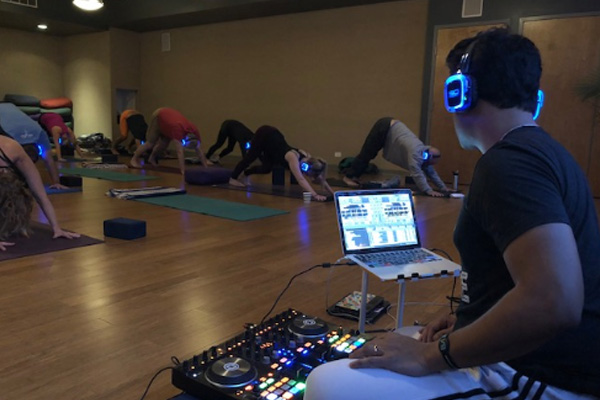 Gordon Salon held a Catwalk for Water fashion show and fundraiser. Models wore outfits made from recycled material! They also got flexible with their fundraiser Yoga for Agua, a yoga class that raised money for the lakes.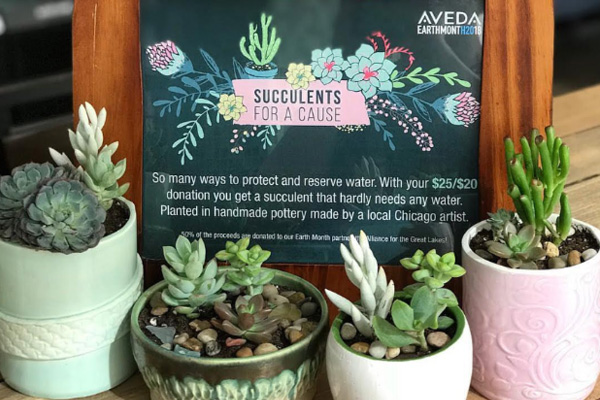 Keema Salon and Spa went green to protect water. Every guest who donated received a thank-you succulent for standing up for clean water. Succulents don't need much water. Clever!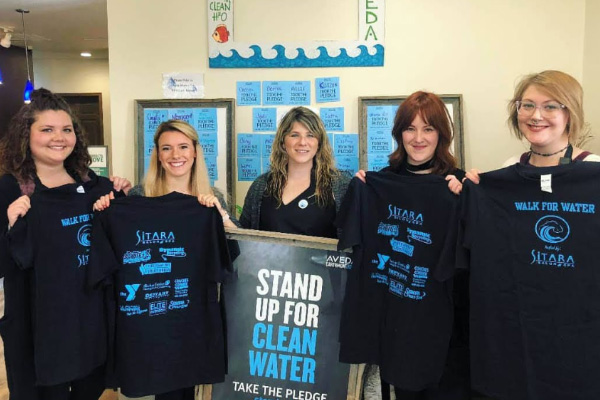 Sitara Salon and Spa walked for clean water! At their Walk for Water, participants took steps (get it?) to keep the Great Lakes beautiful.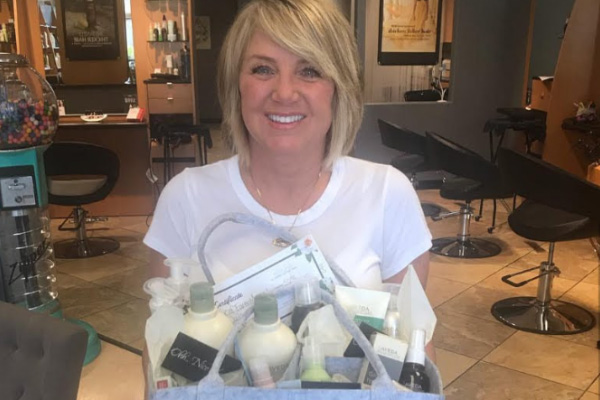 Salon Jade raffled off more than $450 worth of awesome Aveda products. Here is the lucky winner, Joni, with her prize.
Thank You to Aveda Salons & Stylists!
Earth Month donations help make our work possible. The funds raised put volunteers on beaches to keep them clean, support advocacy efforts that protect our water, and raise awareness about the importance of the Great Lakes.
Hundreds of salons raised money to protect clean water during Aveda Earth Month this year, and we're so grateful to all of them! Thank you in particular to this year's top fundraisers; Douglas J Institutes, Gordon Salon, Spa Bleu, Everything's Relative, and Jeffrey Richard Salon.
Funds raised by Aveda salons and stylists are possible because of Great Lakes lovers like you who attend their events and donate. Thank you again to all the Aveda salons and stylists for all you do to protect clean water and the Great Lakes.