Beachgoers flooded Chicago's lakefront for fun and fireworks on a toasty Fourth of July. In the aftermath of the festivities, it became apparent the beach was in need of some TLC.
Fortunately, a group of youth adopted Foster Beach for a post-holiday cleanup. The July 6th cleanup was part of their Pathways summer camp program in Chicago.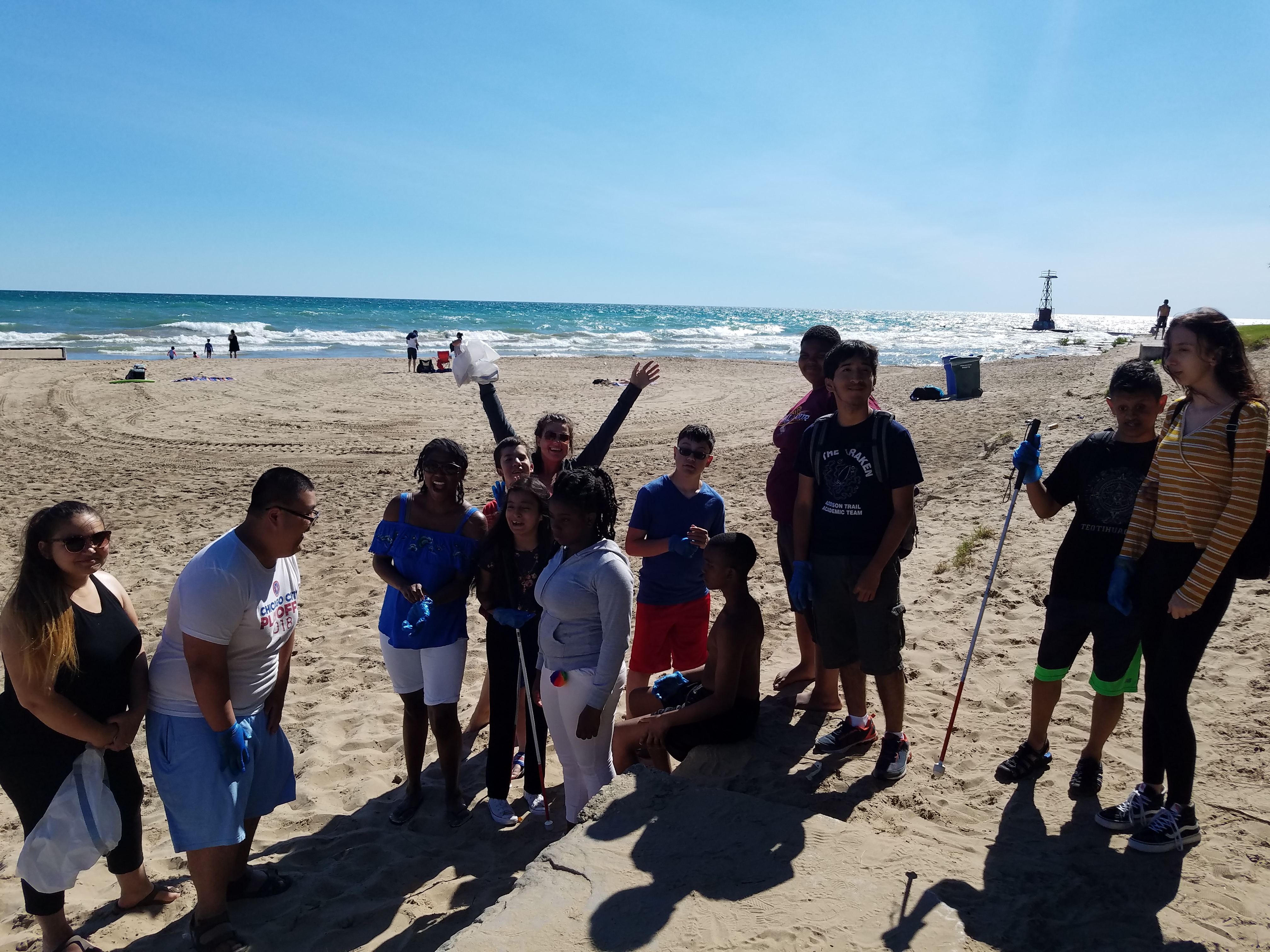 It may have taken all the restraint they could muster on the hot Friday morning, but the group of 10 to 18 year olds didn't jump right into the water when they arrived at 10 AM. Instead they focused their energy on the task they came for: cleaning up and giving back to Foster Beach. The kids were so excited to be out on the beach — many collected trash in their swim trunks! They got to enjoy Lake Michigan after the cleanup when the lifeguards took their posts.
Pathways is a six-week program, sponsored by the Blind Service Association, open to students with complete loss of sight or low vision. During the program, youth participate in outdoor activities such as sailing, yoga and swimming. And, the program provides training for daily living skills such as cooking, cane travel, and money management. Students said they especially enjoyed the Adopt-a-Beach cleanup, knowing they made a tangible difference.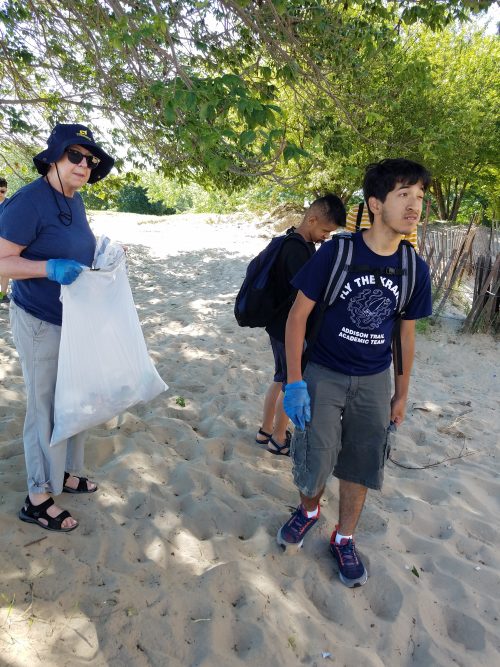 "Many people volunteer to support our students, so it is important that our students learn ways to give back to the community," said Bill Green, Pathways' program manager. "Adopt-a-Beach provided a practical and fun way for students to make a difference."
The students worked in three groups. The most competitive group collected half the cleanup's total trash, earning bragging rights. Altogether, the 15 students removed 86 pounds of litter. They couldn't believe the amount of garbage and how wide it was spread along the beach.
"By the end of the event, they could see—or feel—the results of their work," Green said.
"I don't like trash, so I was glad to clean it up," one student exclaimed at the cleanup. Another chimed in, "I like picking up garbage and helping the environment."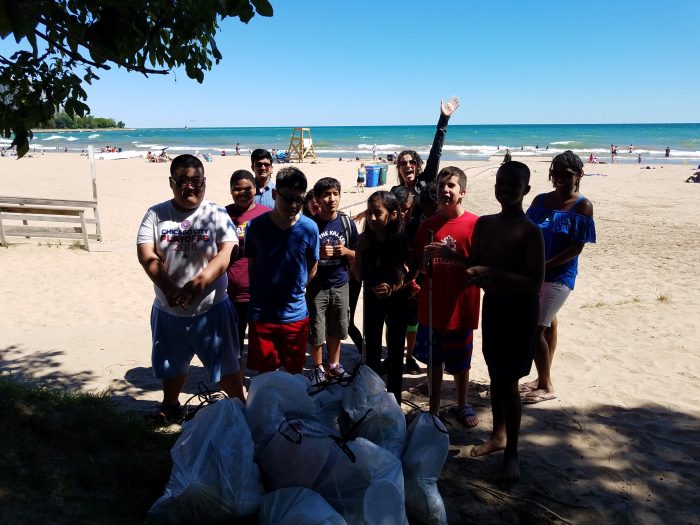 According to Green, who also manages other youth and senior programs for the Blind Service Association, Pathways has been searching for a suitable service project for several years. Adopt-a-Beach provided a great option for their students.
Alliance Volunteer Manager Tyrone Dobson noted, "Groups of any size, age, and background can participate in the program and make a difference in the health of the Great Lakes. And, after a successful cleanup, everyone enjoys a day at the beach."