The Alliance is proud to support nearly 15,000 volunteers who protect the Great Lakes through Adopt-a-Beach, Ambassadors, and Young Professional Councils. Through these programs, our volunteers pick up trash off Great Lakes beaches, represent the Alliance at community events, and support local clean water initiatives. All these efforts add up to important gains for the lakes.
In 2018, our volunteers continued a longstanding tradition of Great Lakes stewardship and connected members of their communities to the lakes. Here are a few of their contributions:
Adopt-a-Beach Volunteers Keep Our Beaches Clean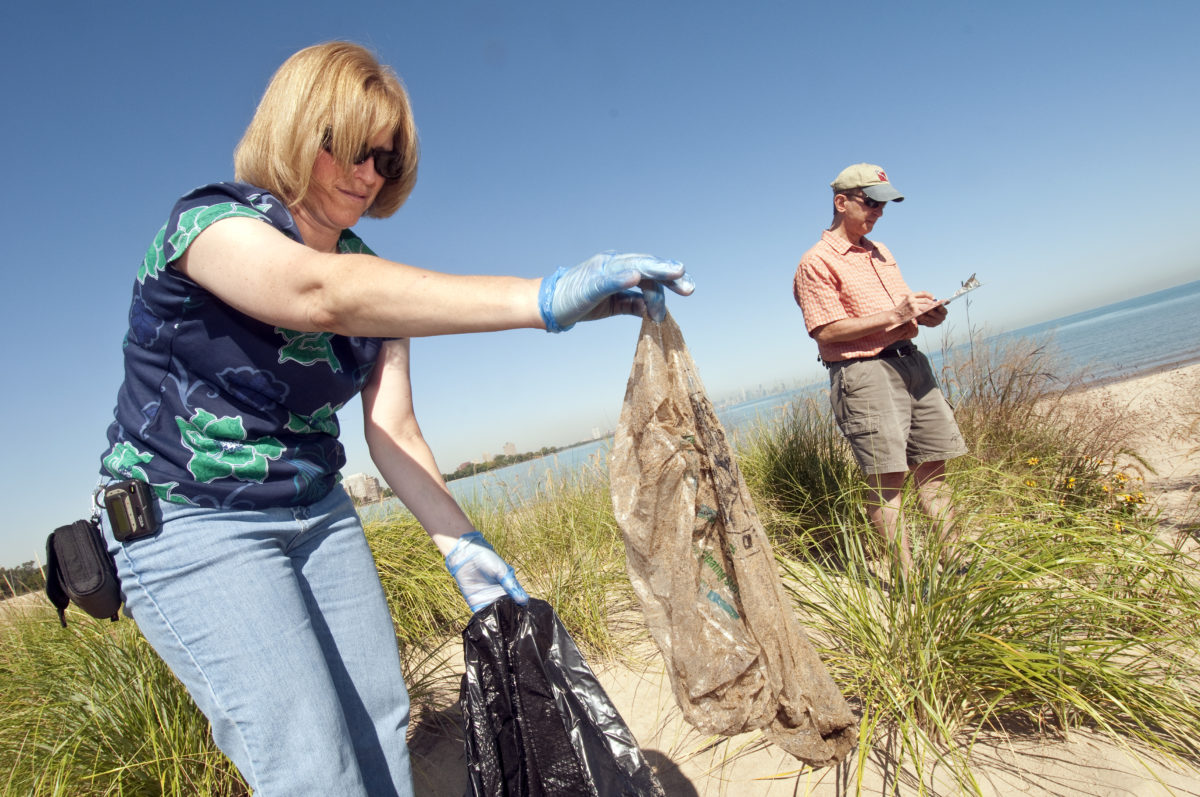 Across the Great Lakes, hundreds of Adopt-a-Beach team leaders mobilize volunteers in their community to keep local beaches clean. They volunteer hours of their time collecting trash from Great Lakes shores, come rain or shine. Together, Adopters kept 18 tons of trash out of the Great Lakes in 2018, most of it made from plastic.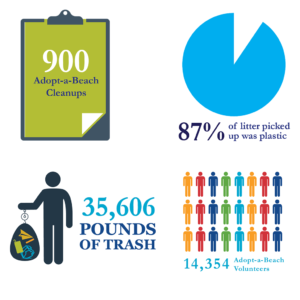 "I do it for clean water. I believe in clean water," said Dean Nolan, a long-time Adopter. "For health, for recreation, and just for the beauty of it."
Each of our volunteers has a story that drives them to step up. For some, it's a childhood memory, or the feeling of cool water on a hot day, or the serenity of looking out at a pristine beach. Whatever their reason, we're grateful to the thousands of Adopt-a-Beach volunteers who do their part to care for the lakes each year.
Ambassadors Connect Around Clean Water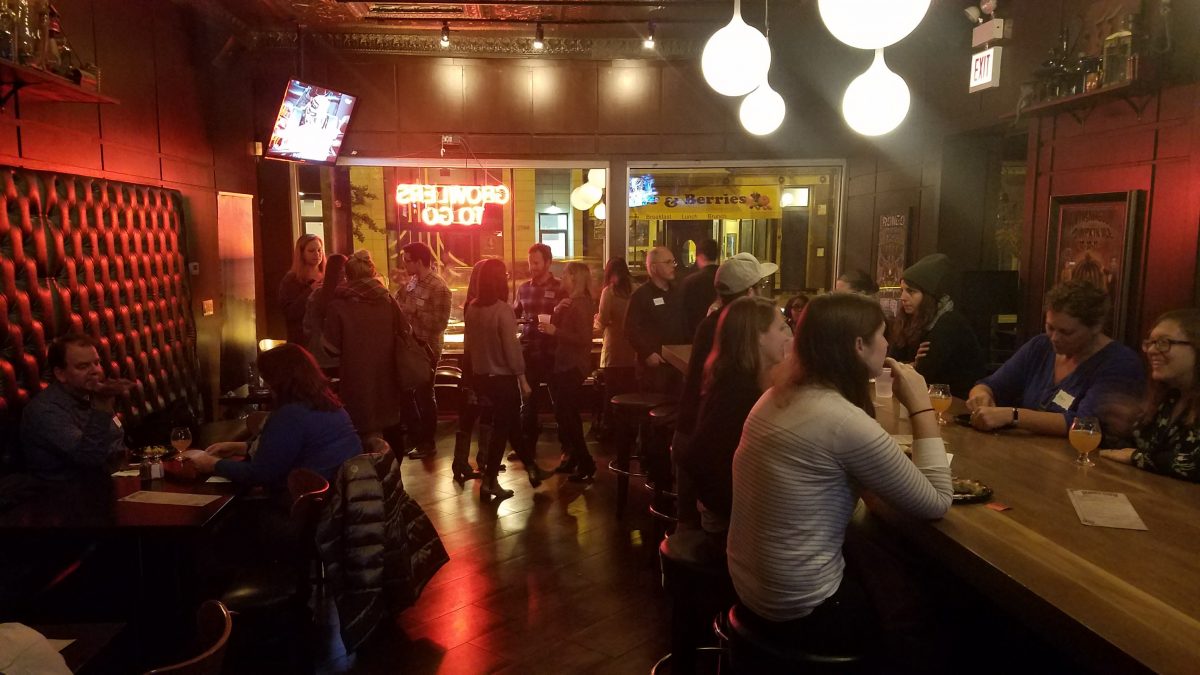 "I've always been a water person. I'm happiest near the water and I majored in Environmental Health Sciences," said Alliance Ambassador Kathleen Singerland. "It feels good to protect something that I care so much about."
In her role as an Alliance Ambassador, Singerland represented the Alliance at the Pitchfork music festival and a John Mayer concert. Others attend tabling events, work with local businesses, and participate in community events. Alliance staff can't be everywhere, so Ambassadors play a critical role in representing the Great Lakes and getting the word out about clean water issues.
Spread across Great Lakes states, with large cohorts in Cleveland and Chicago, more than a hundred Ambassadors make sure water is part of the conversation wherever they go.
"I like to talk to people about the Great Lakes," said Chris Black, an Alliance Ambassador. "Because when we're informed then we can take action, instead of just saying 'too bad.'"
Young Professionals Lead in Cleveland and Chicago
The 29 young leaders on our Cleveland and Chicago Young Professional Councils are spearheading local and regional efforts to protect the Great Lakes. In 2018, these all-volunteer councils raised money for Great Lakes protection work and activated their peers on pressing clean water issues.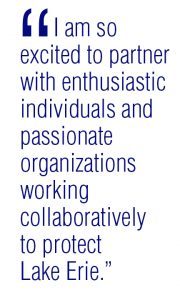 The councils are dedicated to taking action in their respective communities while contributing to the Alliance's regional impact. One way they do this is by fundraising to support local clean water initiatives.
Last year, the Cleveland Young Professional Council awarded grants to Northeast Shores Development Corporation to build bioswales that help manage stormwater, as well as Julia Van Wagenen, a local artist whose vision focuses on improving community access to Edgewater Park. The Council's goal is to support local clean water stewardship while building a sense of connection to Lake Erie.
The Chicago Young Professional Council awarded grants to Dunes Learning Center and The Little Village Environmental Justice Organization (LVEJO), two local organizations that connect people to the Great Lakes to build support for clean water.
"Dunes Learning Center and LVEJO represent the connection between community and Lake Michigan that the Young Professional Council seeks to foster. We are proud to support these organizations and look forward to being involved with their programs," said Chad Kruse, Chicago Young Professional Council co-chair.