Asian carp have long been recognized as a threat to the Great Lakes and the region's $7 billion fishing industry. But the risk posed by these invasive fish may be much greater than experts realized.
New research from the University of Michigan suggests that Asian carp are capable of living ⁠— and even thriving ⁠— in a much larger portion of Lake Michigan than previously believed. The study, published Monday in Freshwater Biology, found that both bighead and silver carp can survive on a wider variety of food sources than prior studies suggested. The scientists also found that Asian carp can live more than a meter below the water's surface.
The Associated Press quoted Molly Flanagan, Alliance for the Great Lakes Vice President for Policy, on the threat posed by Asian carp, "We are on the verge of an unstoppable crisis for the Great Lakes region, and now is our best chance to stop these aggressive fish from crashing our economy and environment."
Earlier this year, the U.S. Army Corps of Engineers proposed new barriers and deterrents at Brandon Road Lock and Dam near Joliet, Illinois, a natural choke point on the Des Plaines River. Some critics have doubted whether Asian carp would venture from the river into Lake Michigan's deeper water. However, the study found that the fish can feed on fecal matter from zebra and quagga mussels, invasive species that are already well-established in the Great Lakes.
The study's lead author, Peter Alsip, emphasized that greater habitability of open water might help Asian carp spread throughout the Great Lakes. Alsip's research shows that bighead carp pose a particularly high risk of establishment.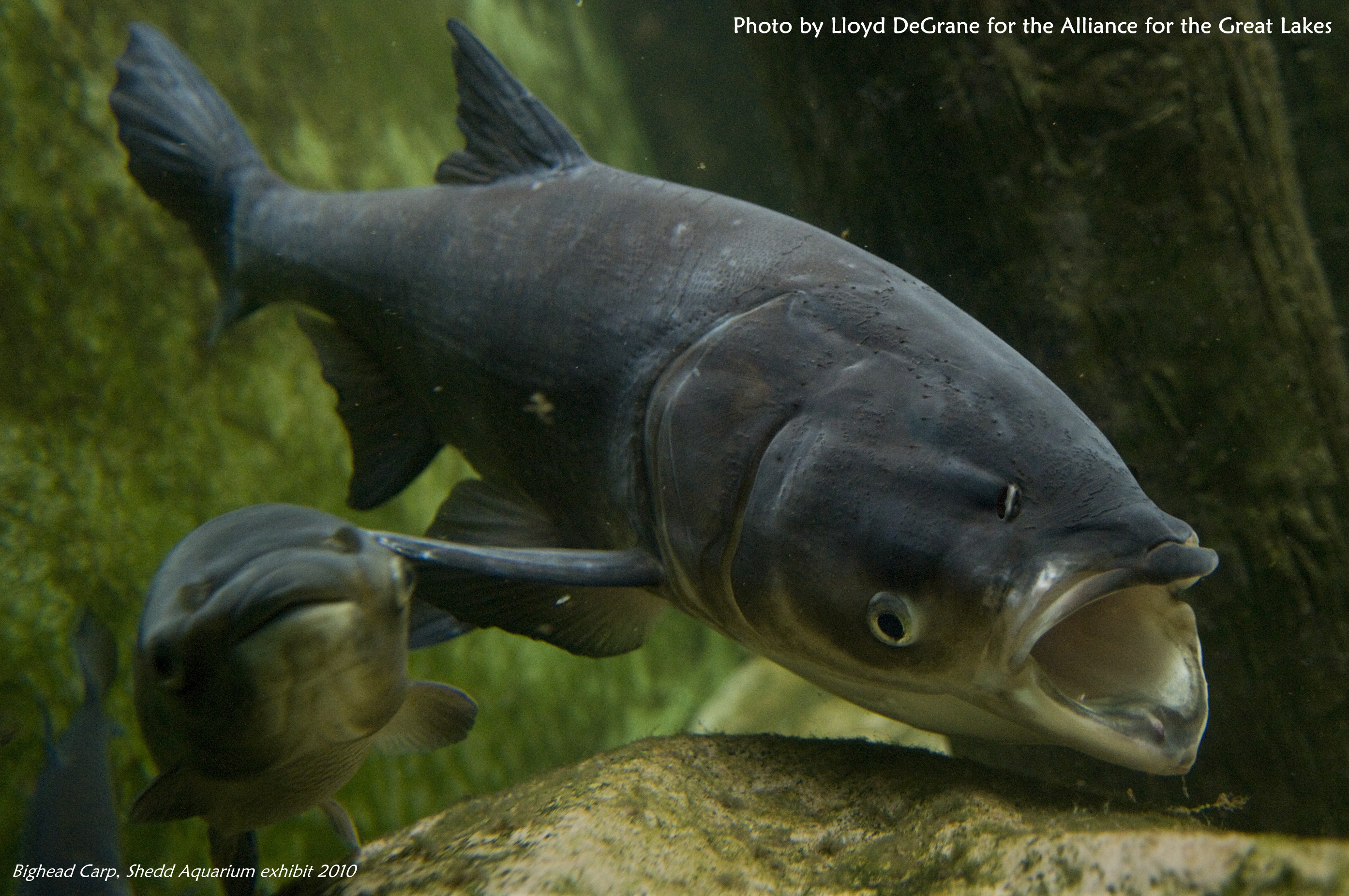 The Chicago Tribune covered the study, and emphasized the alarming finding that bighead carp could sustain themselves across at least 97% of Lake Michigan from June through November. This new research suggests that Lake Michigan could provide a 'migration corridor' for both bighead and silver carp.
Asian carp have been found in the Chicago River, as close as 9 miles from Lake Michigan and their DNA has been found even closer. This study is the latest signal that protections against this voracious invasive species are urgently needed. It's up to Congress to fund protections against Asian carp.
"I think the plan to put additional protections in place at Brandon Road Lock and Dam is our best chance to stop invasive Asian carp from getting into Lake Michigan," said Flanagan in a Chicago Tonight interview on WTTW, Chicago's PBS station.
"With Asian carp this really is a case where an ounce of prevention is worth a pound of cure."
For more information about Asian carp and aquatic invasive species, check out our campaign page.