At the annual Alliance for the Great Lakes Board of Directors retreat, held November 1-3 in Chicago this year, the Board welcomed three new directors, elected a new officer, and said farewell to two long serving directors.
Three New Directors Elected
The Alliance's board welcomed three new directors to serve three-year terms.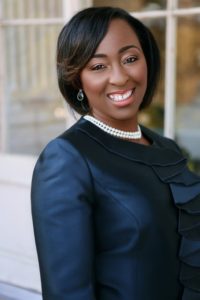 Kimberly Hill Knott of Detroit, Michigan, currently serves as Chair of the Detroit Green Task Force Climate Action Committee and President & CEO, Future Insight Consulting, LLC (FIC). She works with key stakeholders to lead the implementation of parts of the Detroit Climate Action Plan. FIC is a boutique firm, specializing in corporate sustainability, advocacy and coalition building around climate change and other social impact causes.
After Kimberly spent more than a decade working under the leadership of former Congressman John Conyers, she furthered her interest in the political arena by joining the staff of Detroiters Working for Environmental Justice (DWEJ). She held several policy positions, eventually being promoted to Policy Director. While on staff at DWEJ, her most notable project was spearheading the Detroit Climate Action Collaborative, which developed the city of Detroit's first Climate Action Plan. The plan was released in 2017. In 2013, Kimberly was selected for the White House Champions of Change Award for her work in addressing climate change in Detroit.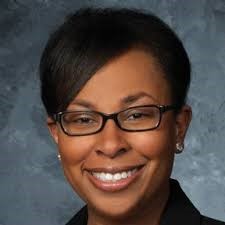 Candace Jeffers LaRochelle of Highland Heights, Ohio, Candace is Area Director of Business Development at University Hospital Rehabilitation Hospital and University Hospital Avon Rehabilitation Hospital. She has more than ten years of experience in business and strategic operations in the healthcare industry. In her tenure, she's held various leadership roles, including Director of Business Operations at eHealth Data Solutions, Director of Operations & Integration Management at the Ability Network, and most recently was a consultant for Richter Healthcare Consultants.
Candace also volunteers in the local Cleveland community. She is a Chapter and Executive Board member of the Erie Shores (OH) Chapter of Jack and Jill of America, Inc.; former Community Director of the Junior League of Cleveland, and; member of the Lambda Phi Omega Chapter of Alpha Kappa Alpha Sorority, Inc. Candace lives in Highland Heights, Ohio, with her husband, Ludgy, and children, Patterson and Maxime.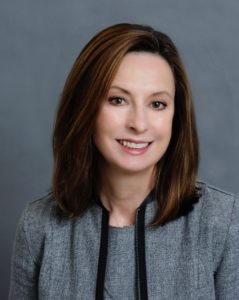 Susan McDermott of Chicago, Illinois, is a partner at Pavilion, a Mercer Practice. She co-leads strategic research and is a lead consultant providing strategic investment advice to institutional funds. In addition, she is a member of the Not-for-Profit Investment Committee, the Global Equities Manager Ratings Committee, and a member of the Strategic Research Group overseeing the development of intellectual capital for the firm's investment consulting and advisory clients. She has 38 years of investment experience. Susan is a member of the CFA Institute and the CFA Society of Chicago, as well as the Chicago Finance Exchange. She earned a Bachelor of Science degree in Finance from the University of Illinois at Urbana-Champaign and a Master of Business Administration degree in Finance and Marketing from Northwestern University.
Susan and her husband have two children. They live in Chicago and have a summer home in South Haven, Michigan, and enjoy spending time on the east and west sides of Lake Michigan.
New Officer Appointed; Several Long-Serving Directors End Terms
In other moves, director Stephen Brewster of GCM Grosvenor replaces Rachel Schneider of Harley-Davidson Motor Company as Vice Chairof Development.
Rachel Schneider and Tom Denbow, both having served two three-year terms, reached their term limits and rotated off of the Board of Directors.
"The Alliance is so grateful for all of our board members – current and previous – for their passion for our work and commitment to protect safe and clean water across the region," said Joel Brammeier, President and CEO. "Our achievements as an organization would not be possible without their support and leadership. They are integral to the advances we have made as an organization, and I thank them for their time, counsel, and dedication to the Alliance and to the Great Lakes."