Chicago's Southeast Side is where the Calumet River meets Lake Michigan. The neighborhood is rich in water resources: Lake Michigan, Lake Calumet, Big Marsh Nature Preserve, and the river that courses through the community.
But the Calumet River is heavily industrialized. Its shoreline is dominated by industry, leaving little access for people to enjoy the water. The steel mills that once operated here left a legacy of industrial pollution. And for the past decade, community activists have been fighting to prevent new pollution sources and clean up existing sources that threaten public health.
The Alliance for the Great Lakes believes that everyone should have access to clean water and recreation opportunities. That's why we're facilitating and funding Calumet Connect, a coalition of local and community organizations that's working for change along the river.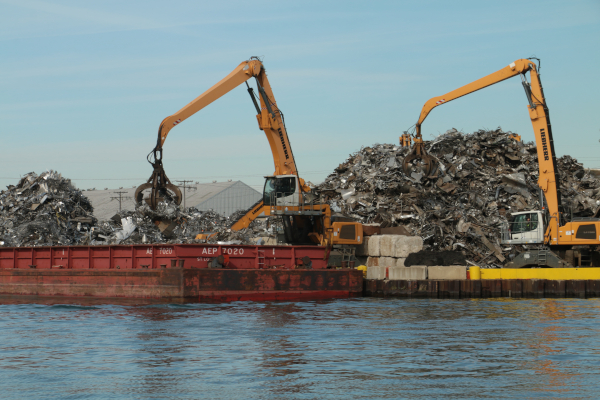 Bringing People Together
"The Southeast Side has so many dedicated folks that have been working to improve the community," says Olga Bautista, a longtime community resident and the Alliance's Community Planning Manager – Southeast Chicago. "It's exciting to bring them together to make things happen around water."
Environmental activists have won a series of victories like stopping a coal gasification plant from being built along the river, reducing levels of airborne manganese, and halting storage of open petroleum coke piles along the river's shore. Meanwhile, service organizations have focused on affordable housing, public health, economic development, and other important issues.
"But most of them have been working independently of each other," says Bautista. "Calumet Connect is bringing them together."

Ideas at the Heart of Change
Last year Calumet Connect formed an advisory council. The group identified three principles to guide its work: racial equity, community benefit, and challenge/growth.
Racial equity is the acknowledgement that marginalized groups bear the brunt of poor land use regulations, which makes them more susceptible to environmental pollution and climate impacts. Southeast Side neighborhoods like South Chicago and South Deering suffer higher asthma rates and lower life expectancies than the city overall.
Community benefit is un-siloing the great work community groups are doing and tapping into their "collective genius" to meet the goals of Calumet Connect. The coalition brings multiple perspectives to bear on how land use, permitting, and zoning can improve public health, protect the community's natural areas and resources, and promote sustainable economic development.
Challenge/growth: "Community groups have had great successes articulating what they don't want in their community," says Bautista. "Challenge/growth means identifying what we do want instead. A question we always ask is 'what would it look like if we are successful? What will delight us?' We have one example of that in the Calumet region. Method, the soap manufacturer, is using renewable forms of energy and manufactures their bottles onsite. What we want is a working river that's sustainable, that doesn't contaminate the water, the air, the land, or the people."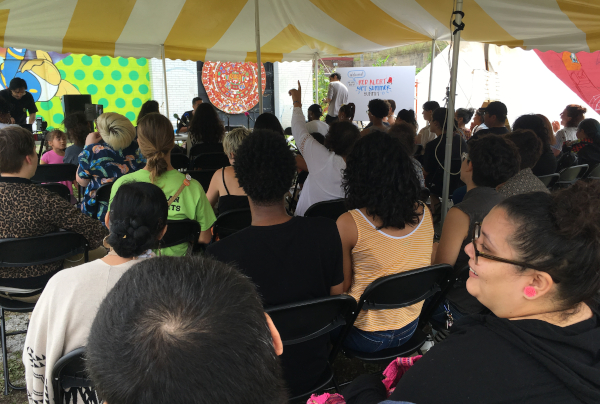 A Golden Moment of Opportunity
For the first time in 25 years, Chicago is evaluating land use in industrial corridors like the Calumet River. Chicago's new mayor has opened the door to community involvement in the planning process.
"We may be in the midst of a perfect storm," says Bautista. "The time for change is now." And with leadership from Calumet Connect, the community will be ready to jump in.