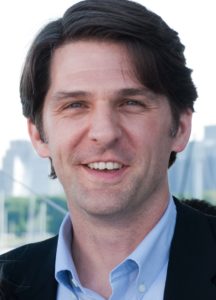 This year the Alliance for the Great Lakes celebrates its 50th anniversary. From a tiny but influential startup called the Lake Michigan Federation, the Alliance for the Great Lakes has grown into a leading voice for the protection of the Great Lakes and for all the ways that people and wildlife are dependent on them.
The Great Lakes are far healthier and better protected than they were 50 years ago, and I hope you will share the celebration of this tremendous achievement. The early American environmental movement that launched the Lake Michigan Federation, and many other groups 50 years ago, signaled a fundamental change in respect for our planet. The Great Lakes movement helped lead that change, change with a distinct difference.
Our Great Lakes environmental movement
The Great Lakes and clean water are well understood by the public. It's probably because the lakes have such a large and diverse presence in our daily lives. Water from the lakes flows into our water glasses at home and work. For many of us, a lakefront park is just a short drive, ride or even walk away. The lakes change our weather, producing legendary gales and snow squalls. We swim, boat, and respect the abundance of nature their waters provide. And the waters of the lakes drive our regional economy. So, it's not surprising that support for their protection transcends political and geographic divisions like few other environmental issues. It's a legacy that, like the lakes themselves, is worth protecting.
But broad support doesn't mean those protections have come easy. In conversations informing these articles, Paul Botts, son of Lake Michigan Federation founder Lee Botts, reminded us just how difficult and compromise-laden the work of creating and implementing the Clean Water Act really was 50 years ago. Nostalgia can certainly blind us to fresh opportunities for growing the Great Lakes movement. So, as we celebrate, I also ask "What's next, and how can we do better?"
Looking forward
Sustainable progress for the Great Lakes depends on many voices from many corners, from the political left and right, from our neighbors to the north, from cities and rural communities. This was true of the campaigns that resulted in landmark pollution protections via the Clean Water Act, the Great Lakes Compact's ban on most water diversions, and the cleanup of toxic hotspots left over from industrial pollution. Hammering out these agreements took tough conversations. It took leaders willing to sit down with those who had strongly opposing viewpoints. It took a willingness to stay focused on both today and future generations. We face down big problems today, so we better look sharp, stay focused and make sure the table is set for everyone who has a stake in keeping the Great Lakes clean.
After we have reflected on 50 years of progress, what is left is the choice of how we are part of shaping the future. One where each person's connection to the Great Lakes is reflected and respected in the goals of policy and in the actions we take. Where collaboration comes naturally because we do the hard work to build a cause that is inclusive and just, reflecting the whole of the Great Lakes.
To mark our 50th anniversary, we commissioned Kari Lydersen, a writer and reporter who's written about Great Lakes issues for regional and national news outlets, to take a look back on a few issues that shaped the Great Lakes movement. But we didn't want to just look to the past. The following stories, with in-depth interviews with our staff and regional experts, challenge us to look forward to a Great Lakes movement that's ready to ensure our lakes are safe, clean, and accessible to all.
Depending on people like you
None of this would have been possible without the support of tens of thousands of people who have donated, volunteered, and spoken out in favor of the Great Lakes over the past 50 years. We are here today because more people support the Alliance today than ever before in our history. This movement depends on people like you. Thank you.