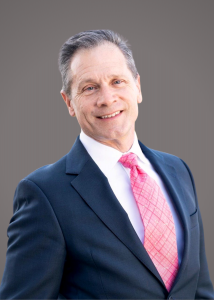 Note: This blog is part of a periodic series of updates from Don Jodrey, the Alliance's Director of Federal Government Relations, with his view on Great Lakes policy from Washington, DC.
Last year Congress and the Biden Administration delivered on historic investments in water programs which brought significant funding to the Great Lakes region. The bipartisan Infrastructure Investment and Jobs Act of 2021 (IIJA) included nearly $50 billion in water infrastructure funding, $1 billion for the Great Lakes Restoration Initiative, and $226 million for the Brandon Road Lock and Dam project to halt the spread of invasive carp.
Last year's achievements are a tough act to follow. The FY 2023 President's Budget, the first step in the federal government budget process, was released earlier this week by the White House. While it supports increased funding for the U.S. Environmental Protection Agency overall and specifically increases funding for the agency's environmental justice efforts, the budget falls short in some respects.
Although the FY 2023 President's Budget proposes some modest additional investments in water infrastructure, it fails to take up the invitation extended by the IIJA which provided for significantly increased authorization levels for the Drinking Water and Clean Water State Revolving Funds (SRFs). The higher authorization – which is a top threshold for program funding – was necessary to address the significant backlog of water infrastructure needs nationwide. Instead, the budget proposes maintaining the SRFs at $3.7 billion, which is the same level that Congress appropriated last year. It proposes modest increases of $22 million for the Reducing Lead in Drinking Water Program ($182 million total) and $46 million for community grants for environmental injustice ($140 million total). Both are important programs but we know that much more is needed to fix failing and outdated sewer and water infrastructure.
For the Great Lakes Restoration Initiative, the budget proposes $340 million, which is an $8 million decrease from the FY 2022 enacted level and well short of the program's authorized level of $400 million.
The FY 2023 President's Budget is a starting point as we turn our attention to working with Congress to secure funds that will protect the Great Lakes.