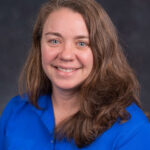 In today's episode, we're chatting with Dr. Sherri Mason, a leading expert on plastic pollution. Her award-winning work has drawn international attention to the threat of microplastics in our waters and led to the passage of national legislation banning microbeads. She serves as Director of Sustainability at Penn State Erie, The Behrend College.
Dr. Mason shares some fascinating perspectives on plastic pollution in the Great Lakes:
Sometimes it's hard to wrap our heads around the issue of microplastics because they're basically invisible. Why should we be concerned about microplastics?
There's relatively little research about plastic pollution in the Great Lakes as compared to the oceans. Plastic pollution in the oceans is certainly a big issue but the Great Lakes are our drinking water. Why does that disparity exist?
Dr. Mason says "I'm not anti-plastic. I'm anti-stupid plastic." What does she mean by that?
The microbeads story is a great example of how science can change public policy. What does she see as the next big plastics policy area that needs to be tackled?
Once we start thinking about plastic, we start realizing that it is everywhere and it's easy to get overwhelmed. Where would Dr. Mason suggest our listeners start to help keep plastic out of the Great Lakes?
Resources
Plastic-Free Great Lakes