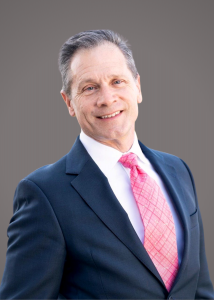 Note: This blog is part of a periodic series of updates from Don Jodrey, the Alliance's Director of Federal Government Relations, with his view on Great Lakes policy from Washington, DC.
New legislation passed by Congress, and signed into law by the President in July, represents a major step forward for the U.S. to address the climate change threat. The Inflation Reduction Act of 2022 contains a $369 billion investment in climate related spending and will transform America's energy policy and put the U.S. on track to reduce carbon emissions by 40% by 2030. Through a series of tax incentives and direct spending, the Act invests in renewable energy and energy efficiency, including clean energy technology, solar panels and offshore wind; boosts electric vehicle markets; supports coastal resilience; and invests in communities most impacted by pollution.
But what does the Inflation Reduction Act and its climate change provisions mean for the Great Lakes and how do the programs it supports benefit our communities? Several provisions are beneficial to Great Lakes states, including $3.3 billion for the National Oceanic and Atmospheric Administration (NOAA) to support coastal communities throughout the country, including in the Great Lakes, to prepare and build climate resilience to respond to major weather and climate events. For the last several years, communities around the Great Lakes have suffered from unpredictable fluctuations in lake levels and more frequent and intense precipitation and flooding. The NOAA funding will allow states, Tribes, and local governments to address these challenges.
The Act includes funding for nature-based solutions for climate change with $20 billion to support climate-smart agriculture, including the popular Environmental Quality Incentive Program. The program encourages farmers to plant cover crops, better manage water resources, and conserve grasslands. The Act also includes $5 billion for healthy forest conservation. Healthy forests, restored and undisturbed wetlands, and undisturbed prairies all pull carbon out of the atmosphere and complement other climate change measures.
The Act also invests in communities most impacted by pollution, including low-income communities and communities of color. In addition to accelerating clean energy investments in affordable housing and air quality monitoring, the Act includes $3 billion in environment and climate justice block grants to support enhanced community engagement.
Climate change is a serious threat to the Great Lakes, and the impacts are being felt today. The Inflation Reduction Act will help Great Lakes communities be more resilient to face this challenge.