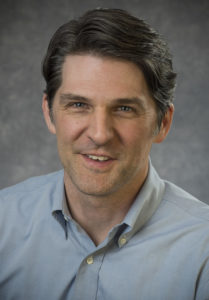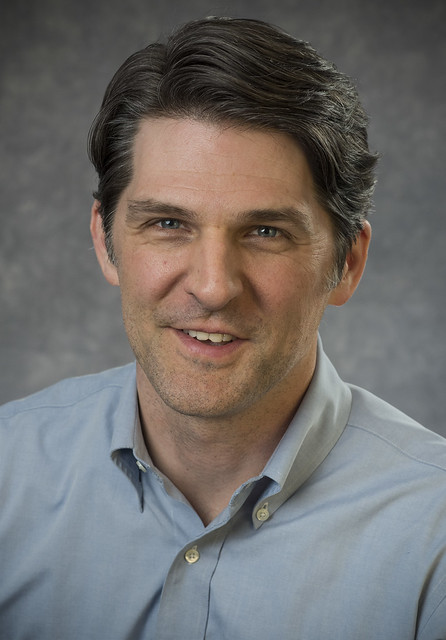 Nothing beats a road trip after a long hiatus from travel. Covering ground by car gives me an opportunity to reconnect with places around the Great Lakes that I have not been to in years. At the end of September, I drove from Chicago to Niagara Falls, Ontario, for the triennial Great Lakes Public Forum – more on that in a moment.
In three days, I saw and sometimes touched two Great Lakes (Michigan and Ontario), one really excellent lake (St. Clair), three mighty rivers (St. Clair, Detroit, and Niagara), and of course, the majestic Niagara Falls. 500 miles from end to end, and every drop of the water is shared. I missed Lake Erie only because I ran out of time for another detour.
Seeing all this connected water in just a few days reminded me how urgent it is for us all to expand the vision of what it means to restore our Great Lakes. While we are making great strides in cleaning up the sins of the past, the lakes are changing before our eyes. Many communities still won't enjoy the benefits of living so close to such immense fresh water even if we achieve current restoration goals.
The trip would be worthwhile even with no destination, but I was bound to and from the Great Lakes Public Forum. The Forum happens every three years as a follow-up to the triennial "State of the Great Lakes" report issued by the United States and Canada. The report and the Forum are requirements under the Great Lakes Water Quality Agreement between the two countries. This year the Agreement celebrated its 50th anniversary. Many of the attendees are government officials from the U.S. Environmental Protection Agency, Environment Canada, and the state and provincial levels. The idea is that the governments review and discuss the findings with advocates, scientists, and, more generally, the people of the Great Lakes. I want to share a bit of what I saw and heard because it tells part of the story of what's needed for a restored and protected Great Lakes in the future.
Credit where it's due. We are making admirable progress toward cleaning up the Great Lakes "Areas of Concern," which are highly contaminated waters designated in 1987. In the U.S, much of the pollution in these "AOCs" lingered until the creation of the Great Lakes Restoration Initiative. Congress appropriated an additional $1 billion in 2021 to fast-track cleanup of most of these sites by 2030. Advocates in Canada continue to seek a larger federal investment in Great Lakes restoration. Beach health continues to improve with reductions in chronic sewage overflows and increases in cleaning up stormwater with natural solutions and better infrastructure design, operations, and management.
Not all the news is good. Invasive species already in the Great Lakes continue to devastate the ecology and economy of the region, requiring ongoing vigilance and spending. Nutrient pollution hotspots, largely fed by agriculture, plague large watersheds like Green Bay, Saginaw Bay, and Lake Erie. Algal blooms are showing up in cold Lake Superior. Our waters and lands are showing the impacts of a changing climate. While some fish consumption advisories are improving, emerging pollutants like PFAS and plastics are less "emerging" and more "present."
Disconnects abound. Sometimes government agencies are having one conversation while advocates are demanding another. Take drinking water. The report gives Great Lakes drinking water a "good" or "green" score because the lakes can serve as a reliable source of drinking water when treated. But for someone who gets their water from Lake Erie, where the intakes have alert systems to detect the presence of toxic algae, that doesn't feel right. And hundreds of communities that rely on lake water but distribute it through lead pipes don't see their drinking water as "good."
Algal blooms and nutrient pollution is another searing hot example. While most of the presentations focused on understanding blooms and the investment being made in voluntary cleanups, questions from the audience were much more pointed. Are you going to regulate farms and animal feedlots to reduce pollution? Why are people bearing the cost and health burden of this pollution when we know what the problem is and what would solve it? Are people in those communities going to have a say in deciding how cleanup happens? And over and over – why is this taking so long?
Many people, myself included, want answers from our elected officials who have the power to change policy and get more forceful in cleaning up farms and ensuring safe drinking water. It was clear those answers were not in that room. There were not many U.S. advocates in the room either, and I think that's partially because people know the Forum is not where critical water decisions are made.
Reflecting the people of the Great Lakes. Indigenous voices and advocates had a strong presence at the event. Ontario Regional Chief Glen Hare gave opening comments on day two, describing the personal and tragic impacts on families that lack of access to clean water is having on Ontario First Nations communities. It echoed stories I have listened to from residents in American Great Lakes cities. After Chief Hare's remarks, he sat with U.S. EPA Region 5 Administrator Debra Shore and Canada's Minister of Environment and Climate Change Steven Guilbeault for an armchair conversation. Having seats at the table for more voices at high government decision-making levels is vital for sovereign Indigenous nations and all people and communities directly impacted by pollution. The U.S. has a long way to go to demonstrate that our governments are listening and taking the advice and direction of communities on the front lines of Great Lakes challenges.
What's next? Water is water, and we need it to be safe and plentiful in all its forms for all forms of life. But it's clear that current policies and practices rooted in decades of history are not keeping up with our changing climate or addressing the reality that many lower-income communities and communities of color still do not enjoy the benefits of a safe and clean Great Lakes. We need a "whole system" approach to restoring and protecting the Great Lakes. One that is rooted in the science of the lakes as they are today and will be in the future. An approach that shows how decisions are made with the people impacted by those decisions fully at the table. One that makes sure the lakes and their waters are there for all life, when and how we need them.
The Great Lakes should not leave anyone behind. That's why the Alliance and I are building these ideas and principles into the critical programs that make a change on the ground. It's a long road, and I'm glad you are on it with me.