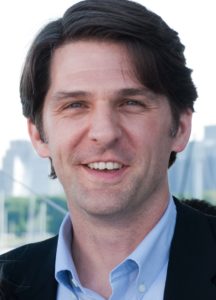 When people of the Great Lakes work together, we can make a huge impact!
Thank you for everything you've done for the lakes this year. You believed in our mission. You stood up for the lakes. You were part of a community of thousands of volunteers, donors, advocates, and supporters who made great things happen for the lakes and the people who live here.
Here are just a few things we accomplished together in 2022:
We won an additional $1 billion federal investment in Great Lakes restoration. The U.S. Environmental Protection Agency will use the bulk of the funding to clean up and restore Great Lakes Areas of Concern, some of the region's most environmentally contaminated and degraded sites, by 2030.
We're co-convening the State Revolving Fund Advocates Forum, a diverse community working to ensure that once-in-a-generation federal water funds are allocated to the hardest-hit communities and advance resilience to climate change. Our group of community leaders and policy experts is playing a pivotal role in reforming the biggest state water funding programs to ensure that all Great Lakers have access to clean, safe, and affordable water.
We published a first-of-its-kind case study that found water bills are higher for communities that pull their drinking water from Lake Erie. The study highlights the fact that water users far away from pollution sources are paying the real cost of protecting their families from a problem they did not create: harmful, and sometimes toxic, algal blooms caused by farm runoff.
We activated our supporters to speak out in support of protecting the Great Lakes. People around the Great Lakes region sent over 13,000 emails to their members of Congress, urging their representatives to invest in fixing failing water and wastewater infrastructure, stop invasive carp, and champion the Great Lakes Restoration Initiative and Clean Water Act.
Adopt-a-Beach volunteers surpassed more than half a million pounds of litter collected at cleanup events since the Alliance began tracking data in 2003. The Alliance's data shows that more than 85% of the litter cleaned up is made entirely or partly of plastic, putting our volunteers on the front lines of keeping plastic pollution out of the lakes.
And there's so much more.
A special thank you to everyone who donated to our Giving Tuesday challenge. You helped us beat our goal of $30,000. I appreciate your generosity.
Whenever you give to the Alliance, you can be confident that your gift is in good hands. The Alliance for the Great Lakes has earned two top charitable ratings in recognition of the organization's financial health, accountability, and transparency: Charity Navigator's Four-Star Rating and Guidestar's Platinum Seal of Transparency.
Have a happy and peaceful December.