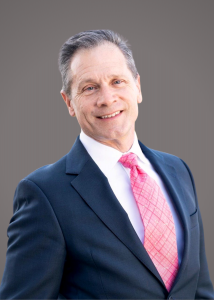 Note: This blog is part of a periodic series of updates from Don Jodrey, the Alliance's Director of Federal Government Relations, with his view on Great Lakes policy from Washington, DC.
Over the past two years of the 117th Congress, advocates around the Great Lakes region spoke out about the critical importance of the lakes and the need for Congress to take action to protect them. The last Congress heard you and acted on bipartisan legislation, allocating a historic $1 billion investment in Great Lakes restoration, funding efforts to stop invasive carp from reaching the lakes, providing critical new funding to fix our failing water infrastructure to protect our health and environment, and more.
Now that the new 118th Congress is convened, we will start the advocacy cycle again, educating new and returning members of Congress about the critical importance of the Great Lakes. The landscape in Washington, DC changed with the 2022 midterm election, as Republicans won the majority in the House of Representatives, and a period of divided government will be the norm for at least the next two years. However, we know that support for water issues, particularly fixing our failing water infrastructure, spans both political parties. We'll be encouraging members of Congress and the administration to reach across the aisle to protect the Great Lakes.
Key champions of the Great Lakes retired from Congress at the end of last term, including former Ohio Senator Bob Portman, but other new members were elected, and they will have their opportunity to legislate. Overall, there are 25 new Members of Congress from Great Lakes states, including two new United States Senators, and 9 of these members have districts located directly in the Great Lakes basin.
After just two weeks, early signals from the House of Representatives indicate there are likely to be major policy disagreements between the House and Senate over the debit ceiling, government funding, and a host of other issues. These disagreements may consume significant amounts of time and energy or possibly even lead to undesirable outcomes such as a government shutdown.
Notwithstanding this dynamic, the Alliance for the Great Lakes remains nonpartisan and will urge Congress to maintain its focus on its primary responsibilities. For us that means passing laws and providing funding for programs that benefit the Great Lakes and its people, such as funding to repair and maintain water infrastructure, the Great Lakes Restoration Initiative, and numerous other programs that benefit the health of our citizens and our natural resources.
Next week, we'll be unveiling our 2023 Federal Policy Priorities. We'll detail the specific next steps this new Congress must take to protect the Great Lakes and ensure everyone around the region has access to safe, affordable water. And, once again, we'll be looking to you to help make sure Congress hears from voters around the Great Lakes. Your voice matters.
We were proud to work on all of these programs during this past year and thank all of our supporters for lending your strong voices to this effort.