Note: This blog was co-written by President & CEO Joel Brammeier and Vice President of Policy and Strategic Engagement Crystal M.C. Davis.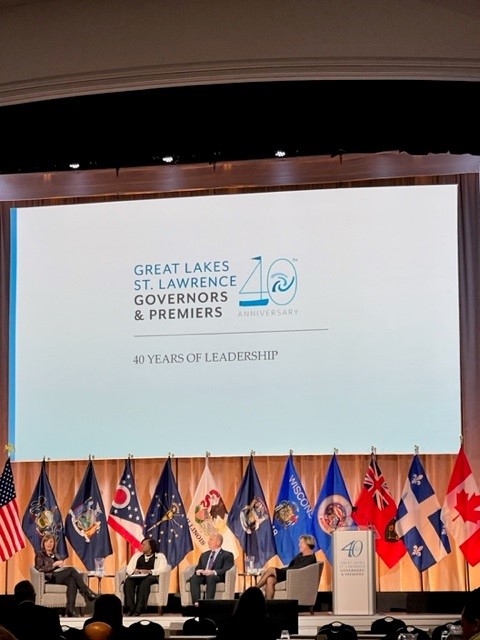 For four days in Cleveland on the shores of Lake Erie last month, many of the Great Lakes region's leading advocates and decision-makers gathered for discussions on the future of our waters. We were privileged to be part of those gatherings at the Healing Our Waters (HOW) – Great Lakes Coalition's annual conference, followed by the biennial Summit of Great Lakes St. Lawrence Governors and Premiers.
Building a Path to Protect the Great Lakes
Forums like these occasionally yield big breakthroughs. The 2015 Summit was where Ohio, Michigan and Ontario agreed to reduce nutrient pollution to Lake Erie by 40%. More often, they are a place for people like us to build consensus with our colleagues on the next major phases of our long-term work to protect the Great Lakes.
With the HOW Conference and the Governors and Premiers Summit held back-to-back in one place, there were great opportunities to confab among the hundreds of elected officials, senior agency staff, philanthropists, and private sector and nonprofit leaders from across the region.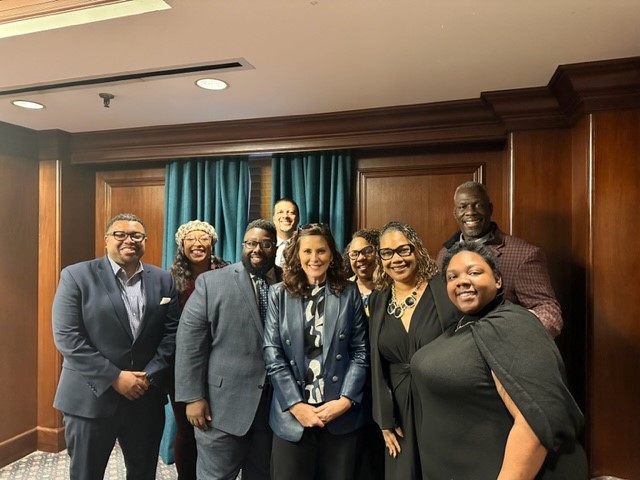 Crystal was honored to join in a small roundtable discussion with Governor Whitmer led by the Cleveland NAACP, bringing her voice to elevate the Alliance's water policy priorities. Additionally, we had the opportunity to speak directly with Ohio Governor Mike DeWine about his state's H2Ohio water funding program, the Ohio Lake Erie Commission, and other pressing water policy matters.
Three Key Takeaways
Three things stood out to us among the countless speeches, panels, and meetings.
First, attendees learned that to be successful at protecting the Great Lakes, we must pay attention to how they intersect with so many other needs in our communities.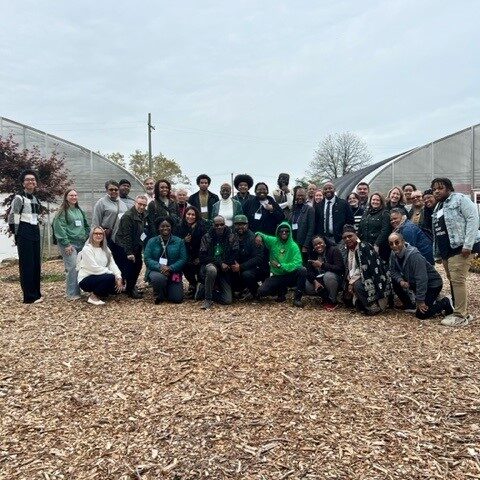 The HOW coalition asked Crystal to organize the opening plenary for the conference. The audience applauded a diverse panel from the financial, health, environmental and economic development sectors that outlined the complex relationship between water policy and needs for economic, racial, and educational justice in Cleveland and communities across our region. The Alliance also organized the 'Green N Tha Ghetto' field trip to the renowned Rid-All Farm in Cleveland. This trip highlighted a black-owned urban farm's groundbreaking aquaponics and thriving crops, and a farm that stands as a testament to the rich intersection of Great Lakes water, cultivation of community, and economic development.
Second, the composition of some of the rooms is changing to better reflect all the voices of the region. Truly inclusive representation of Great Lakes communities is critical for these high-level gatherings to be worth their weight. We saw and heard many younger faces and voices that were new to us – always a positive sign. And the Great Lakes movement is catching up to the fact that leaders from Black, Indigenous, Latino and more communities of color have been pivotal in advocating for our water for many years. When organizations like HOW and the Alliance truly value and practice authentic engagement, this fosters long-lasting and sustainable relationships, paving the way for more Great Lakes success.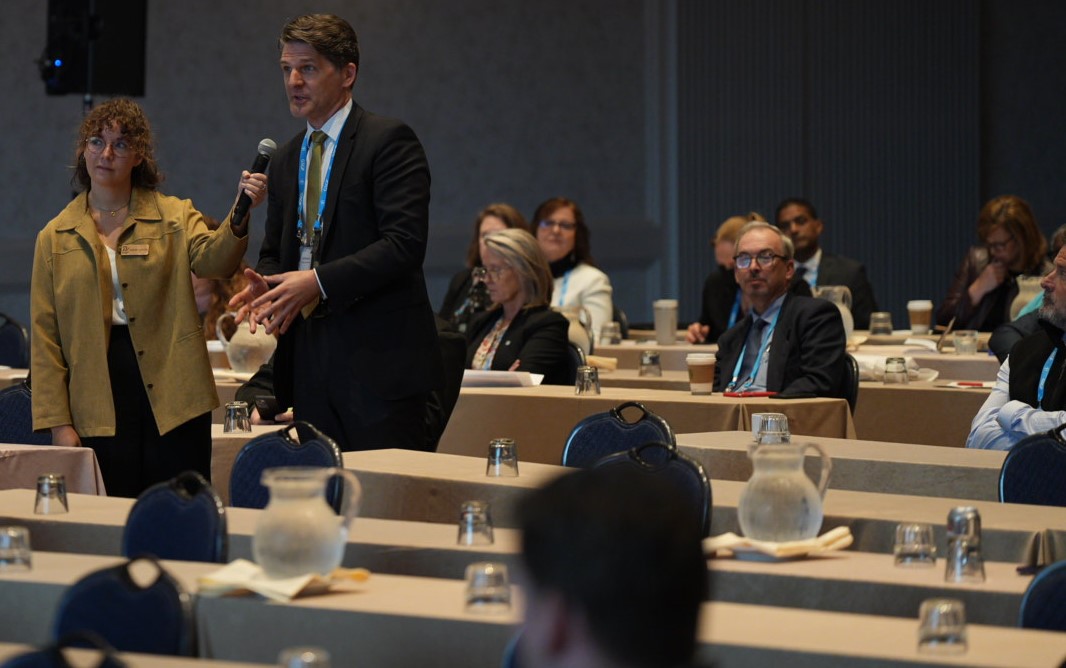 Finally, we saw attention not just to what needs to happen but how the work gets done. The governors and premiers summit was the launch pad for a new commitment to planting 250 million trees across the Great Lakes region over the next decade. A laudable goal for sure, and one that can play a part in meeting our climate and clean water challenges. What we found most illuminating about the launch were the reflections from leaders from the Cleveland Trees Coalition and National Indian Carbon Coalition. Trees can help heal urban heat islands in Cleveland or support wild rice habitat on tribal lands in Minnesota. Tree planting is good, but it can become great when it starts with and is sustained by community leadership to address community-identified needs.
The Power of Great Lakes Gathering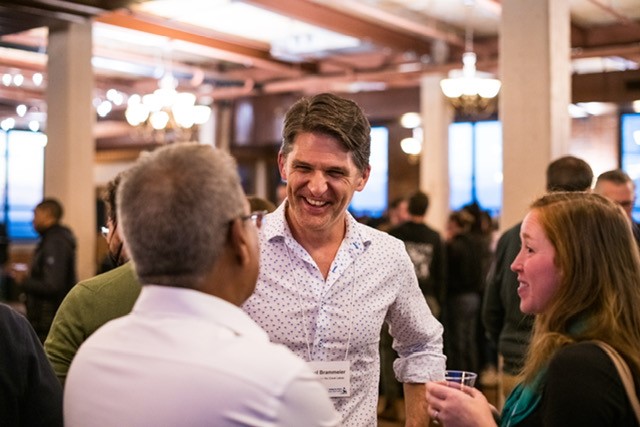 The power of these gatherings hit home for Joel on Saturday at the Great Lakes St. Lawrence Governors and Premiers luncheon. A video testimonial from the two surviving founders of the organization, former Michigan Governor Jim Blanchard and former Ohio Governor Dick Celeste, described the economic conditions of the Great Lakes region in the early 1980s – severe recession, high unemployment, and deep uncertainty facing residents and leaders across the lakes. The governors chose this moment to convene for the first time to build on one asset that was recession-proof: our shared freshwater foundations. Their choice to come together in a time of uncertainty so many decades ago reminds us that protecting the Great Lakes takes time and that choices we make today can have incredible staying power.
We are proud to be part of bringing a greater diversity of voices to these critical Great Lakes conversations than ever before, ensuring the next generation of Great Lakes protection meets the needs of everyone who relies on the lakes every day.