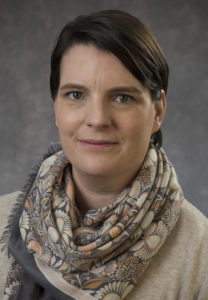 As Vice President of Communications and Engagement, Jennifer manages the communications and marketing team. Jennifer develops strategies that get the word out about Alliance programs and make it as easy as possible for people who care about the Great Lakes to learn more and get involved. She also serves as the media spokesperson for the Alliance and cultivates relationships with partner groups and news agencies across the region. Jennifer has transformed how the Alliance communicates and connects with people around the Great Lakes, especially in the digital realm. In her role, Jennifer works to find new ways to make it easier for people to raise their voices and take action to protect the Great Lakes.
Before joining the Alliance as Engagement Director in 2013, Jennifer spent seven years as a leader in the Great Lakes and water advocacy community as Executive Director of Save The River, a grassroots advocacy group working to protect the Thousand Islands region of the St. Lawrence River in Clayton, NY. Prior to leading Save The River, Jennifer worked in communications and outreach for several Chesapeake Bay organizations. Jennifer received her undergraduate degree from New York University and a master's degree from the SUNY College of Environmental Science and Forestry.
While Jennifer loves all of the Great Lakes, she has a special connection to the eastern lakes, and holds dear her strong ties to Great Lakes communities in New York, Canada and the Upper St. Lawrence River.