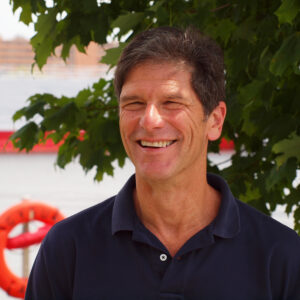 Alan (Al) Steinman is the Allen and Helen Hunting Research Professor at Grand Valley State University's Annis Water Resources Institute (AWRI). He was the Director of AWRI from 2001 until 2022. Previously, he was Director of the Lake Okeechobee Restoration Program at the South Florida Water Management District. He has published over 190 scientific articles, book chapters, and books; has been awarded over $60 million in grants for scientific and engineering projects and over $5 million in private fund-raising, and has testified before the U.S. Congress and the Michigan and Florida state legislatures.
Some of Dr. Steinman's professional service activities include membership on the National Academy of Sciences Committee to Review Everglades Restoration and science advisory boards/committees for the Great Lakes Advisory Board of the U.S. EPA, the International Joint Commission, and the University of Michigan's Water Center. His community service includes serving on the Boards of the Community Foundation for Muskegon County, The Nature Conservancy (MI chapter), Congregation B'Nai Israel, Goodwill International of West Michigan, West Michigan Symphony, and the Land Conservancy of West Michigan.
Dr. Steinman holds a Postdoctoral Research Fellowship from Oak Ridge National Laboratory, a Ph.D. in Botany/Aquatic Ecology from Oregon State University, an M.S. in Botany from the University of Rhode Island, and a B.S. in Botany from the University of Vermont (Phi Beta Kappa). Steinman's research interests include aquatic ecosystem restoration, harmful algal blooms, phosphorus cycling, and water policy.