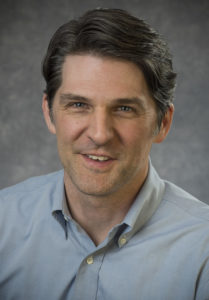 As Alliance for the Great Lakes president and CEO, Joel Brammeier oversees all aspects of the organization, leads a team of professionals across five locations, along with a base of more than 15,000 volunteers around the region dedicated to protecting clean water and building a sustainable future for the Great Lakes. Since joining the Alliance in 2001, Joel has become a leading voice on invasive species and water protection issues across the Great Lakes region. He has testified before Congress on invasive species solutions and advises state governors and Canadian provincial premiers on the implementation of the Great Lakes Compact, a binational agreement that ensures Great Lakes water stays in the basin.
Joel has overseen the longest period of sustained growth in the organization's history since he became President and CEO in 2010. Under Joel's leadership, the organization has doubled the size of its full-time staff and quadrupled its asset base. In addition to his leadership at the Alliance, Joel also sits on a number of boards and councils, including Healing Our Waters Governance Board, Governors' & Premiers Maritime Task Force, State of Michigan Invasive Species Council, and Blue Accounting Advisory Committee.
Joel is driven by the belief that the abundance of fresh water makes the Great Lakes region like nowhere else in the world, and that everyone in the region should benefit from our invaluable freshwater assets. He aspires to build an organization and Great Lakes movement that legitimately reflects the region, and has the power to create water benefits that people need now while protecting the lakes far into the future. Prior to his work at the Alliance, Joel worked for the American Medical Association. Joel received his master's degree from the University of Michigan's School of Natural Resources & Environment and his bachelor's degree from Valparaiso University.