"The Alliance is listening to communities and then integrating what we've heard into our water priorities. And we do more than listening. We are now actively supporting the communities that we engaged by advocating for legislation that addresses the issues that they identified."
For our 50th anniversary, we commissioned author and journalist Kari Lydersen to look at the Great Lakes and clean water issues that have shaped our region. Read the rest of the series here.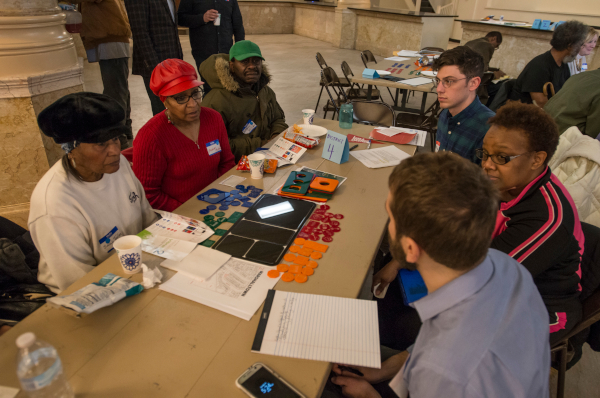 "Shut up and listen."
It's a mantra for Alliance vice president of policy and strategic engagement Crystal Davis, guiding her work with communities on the ground, and shaping policy proposals that meet these communities' needs.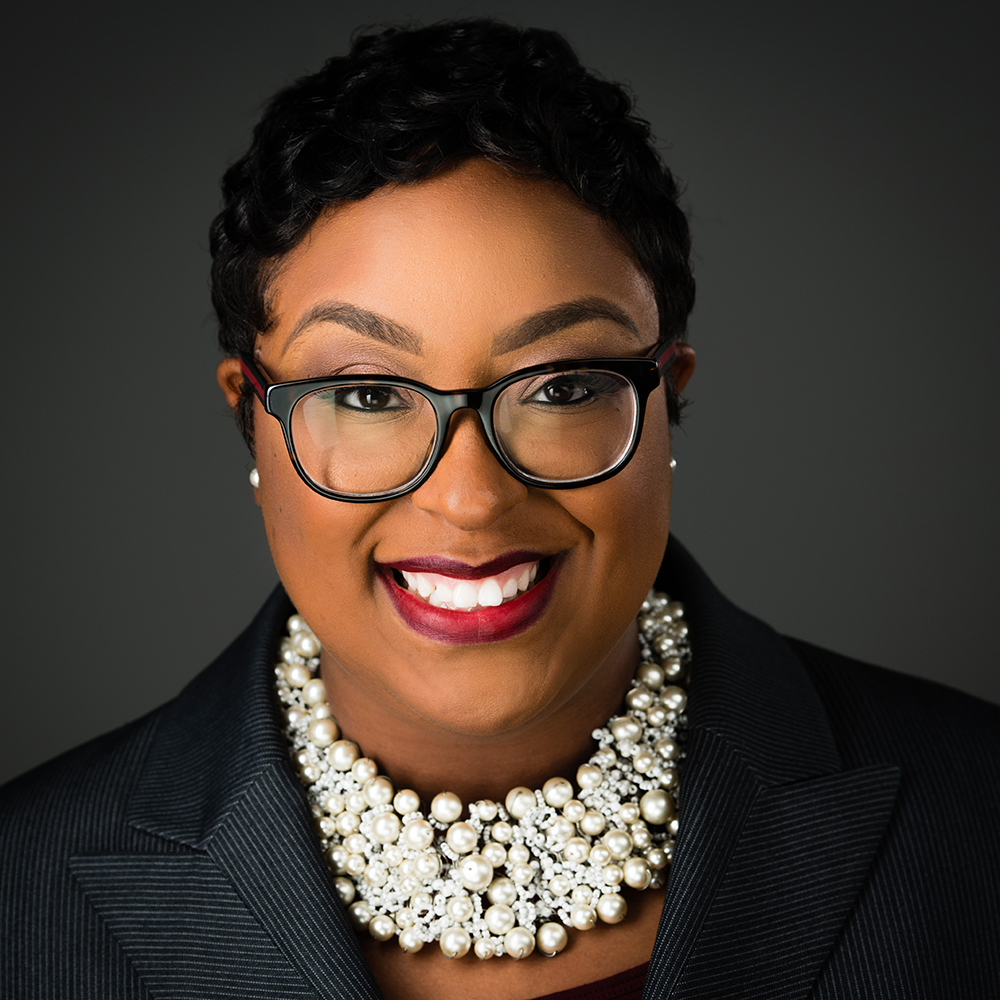 Environmental and conservation groups have increasingly realized the importance of really listening to a diverse range of residents and stakeholders, and taking their cues from people's needs and desires rather than leading from the top.
It's a lesson the Alliance has taken to heart, as it redefines the definition and scope of Great Lakes issues and partners with community organizations and others to try to ensure that all Great Lakes residents can enjoy the benefits of the lakes, from recreational access to economic vitality to clean, affordable drinking water.
"The Alliance is listening to communities and then integrating what we've heard into our water priorities," explains Davis, who is based in Cleveland. "And we do more than listening. We are now actively supporting the communities that we engaged by advocating for legislation that addresses the issues that they identified."
Residents lack access to safe, affordable drinking water
While the lead crisis in Flint, Michigan, made international headlines in 2015, thousands of residents across the region don't have dependable access to clean, safe and affordable drinking water, even as they live amidst the world's largest repository of fresh water.
Toxic lead in service lines is a crisis across much of the Great Lakes, with people in lower-income neighborhoods often most affected and most burdened by the necessity of buying bottled water. PFAS — often called "forever chemicals" — in drinking water are increasingly an issue of concern across the Great Lakes and the nation. Algae blooms can create toxic byproducts that foul water supplies. Water shutoffs are also a crisis for many from Chicago to Cleveland to Detroit and beyond, an issue highlighted during the coronavirus crisis.
"People care about affordability, about drinking water, and they want it to be connected to health and kids and families," Davis said.
Davis notes that a report on water affordability commissioned by the Alliance and Ohio Environmental Council in 2019 shows how it's an issue affecting both urban and rural communities. The report notes that in 80% of Ohio communities, a month of water and sewer service costs the equivalent of 8 hours of labor at minimum wage, and many families are forced to make tough economic choices to afford water.
In urban areas, communities of color long affected by disinvestment and systemic racism spend a disproportionate amount of their income on water, while in rural communities, lack of infrastructure and economies of scale mean residents pay especially high rates for water service.
Amplifying voices from urban and rural communities
"Diversity means that we are authentically collaborating with urban and rural communities so that their voices are amplified and positioned to influence water policies at all levels of government," Davis said. "We're trying to let people know it's an income inequality issue. People are suffering in silence — we don't know a lot of those stories until people feel comfortable enough to talk about it. We are partnering with a lot of organizations that already have ready-made audiences since we don't have the capacity to do door-to-door ourselves."
Davis works with community organizations including We the People of Detroit, Junction Coalition in Toledo and the youth development organization MYCOM in Cleveland to help people fight for laws and policies ensuring clean and affordable water, and more. Among other things, they work with youth to educate state elected officials on water bills.
MYCOM network director Kasey Morgan noted that during the pandemic, "Kids are home all day, taking more showers and baths, water bills are going up, and once the state of emergency lifts, these companies are going to be looking for their money."
The Alliance and MYCOM have together been heavily focused on water affordability, and helping people bring their concerns directly to elected officials.
"We did a webinar talking about how to advocate, who do you speak to, what are some of the things you need to know," Morgan noted. The Alliance and MYCOM also work together to teach students and others about the Great Lakes system and how issues like nutrient pollution in Lake Erie impact people's daily lives.
"We learn about different creeks and bodies of water, is it safe to swim in them? And if it's not safe to swim, how is the water filtered into drinking water?" Morgan noted.
Chicago: Pursuing sustainable, healthy approaches to land use and water infrastructure
Educating people about the implications of infrastructure and policy — and understanding how those things affect daily lives — is also central to the work of Alliance community planning manager Olga Bautista in Chicago.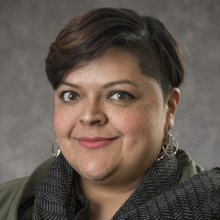 Bautista has long been an activist on the city's Southeast Side, where among other things she helped lead a fight to remove towering piles of petroleum coke stored near residential streets along the Calumet River, a Lake Michigan tributary.
With the Alliance, she works with community advisory councils, residents, policymakers and other stakeholders to push for a sustainable and healthy approach to land use and water infrastructure. A major focus has been the city's plans to relocate a metal scrap shredding operation from the North Side to the Southeast Side. Bautista and her neighbors say that instead of such dirty industry, they want to see formerly industrial land used for green space, education or clean job-creating industries, including related to renewable energy. Part of her mission is helping residents envision how the Calumet River and local lakefront — long heavily industrialized — could become accessible to them, assets for recreation and even tourism.
Bautista wants policymakers and residents to understand, "How does land use, zoning and permitting connect to immigrants' rights, how is it connected to organizations that work with special needs children, things that you don't typically think about when you think about land use" and lakes.
Tapping into community strengths
A key to effective community partnerships, she notes, is "starting from a positive place — talking about all the strengths in the community, the networks that already exist, and how to fortify those networks."
She notes that in places like Chicago's Southeast Side, "there are roots from people who came here who were sharecroppers, people who came from Latin America who were ranchers, who had a really deep connection to the land. It's in their blood, it's part of their heritage and culture, then they come to a country where they aren't included in those issues that have to do with land, water, stormwater management."
Tapping the knowledge and power of people in under-resourced or challenged communities, she notes, means leveraging "those strengths that people have and meeting them where they are — not the other way around. We're not asking people to come downtown to talk about issues in their neighborhood. We have to go where they are and meet them on front porches, church basements, school cafeterias. Those are places where people feel the most comfortable."
Northeast Wisconsin: Working to reduce nutrient pollution from agriculture
Meeting people where they are is also key to the work of Alliance senior policy manager Todd Brennan in northeast Wisconsin, where he works closely with farmers, NGOs, industry, academics and policymakers to reduce nutrient pollution from agriculture, through getting farmers and policy-makers to see value in innovations in the use of fertilizer and tilling, land conservation and other practices.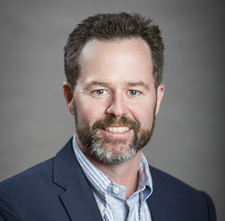 Brennan partners with organizations like the Fox-Wolf Watershed Alliance to learn from farmers about the nuances of their work, their economic and logistical needs and how practices to curb nutrient pollution and otherwise protect water can fit in. Early on in this work, he realized that there were a lot of misconceptions about farmers' willingness to address nutrient pollution.
"We did a sweeping set of surveys and kitchen table interviews with farmers across the basin," he recounted. "We heard that they were very interested, would like a watershed conservation newsletter, and in some cases were embarrassed when they saw the river running opaque brown with their top soil."
Farmer roundtables lead to a victory for cleaning up Green Bay
He spearheaded annual farmer round tables, where farmers come together with other allies in a banquet hall and discuss their land management practices, ideas and goals.
"We have seen attendance at our forums and events start big and only get bigger every year," Brennan noted. "Farmers share their stories and implement what they have learned from those events and interactions. These are the things you can't get second-hand, but they come out when you sit down, build trust, break bread and share learning, perspectives and experiences."
The round tables helped lead to a major victory for cleaning up Green Bay in 2019. In February, four Green Bay-area counties and the Oneida Nation signed a water quality pact for Northeast Wisconsin, calling for an aggressive 60% reduction in phosphorus by 2040 with an interim goal of 30% by 2030.
In a blog, Oneida Nation Vice-Chairman Brandon Stevens wrote: "Our Nation's ancestors have utilized these waters since our arrival in the 1800s. The waters here were clean and pristine … a place where wild rice grew and the fish were abundant. It is our hope that one day these waters will once again be restored."
Brennan and his colleagues are partnering with the University of Wisconsin–Green Bay in building a water monitoring network involving at least 15 agencies, universities and organizations.
And he and his allies work closely with county and local land and water use government agencies, ultimately helping to build policy from the ground up.
"This is a game changer," Brennan said.
Collaboration is "how you make this work sustainable and lasting"
Paul Botts, son of Lake Michigan Federation founder Lee Botts and former board member of the Alliance, has seen the Alliance's approach to collaboration evolve over time.
"The Alliance has certainly figured out partnerships," he said. "It's very different even than 20 years ago. [In the past] everyone was for it but we didn't really know how to do it. That's very different now. Especially with younger professionals coming into these fields, rising into positions of responsibility and leadership, collaborating with other organizations and combining strengths is just how you do it."
He added that some work could be "faster and simpler if the Alliance wasn't strongly focused on doing it in a collaborative partnering way. Collaboration is not a free magic bullet. It has costs. But it's clearly worth it, it's clearly how you make this work sustainable and lasting, it's not just stomping out one fire at a time."
Bautista, Davis and Brennan all agree that listening to and helping to empower people and pushing policy that meets their needs is paramount, and that work naturally dovetails with protecting the Great Lakes themselves.
"People across the Great Lakes region know how important the actual resource is," Bautista said. "When given the opportunity to engage in its protection and conservation, people will show up."