At the Alliance for the Great Lakes Board of Directors meeting held on November 7, the board welcomed two new directors, re-elected a current director for a second term, and said farewell to two long-time directors. Additionally, the board elected several new officers and board chair Sue Conatser appointed a new Executive Committee member.
"Thank you to our current and past board members for their enthusiasm for our work and strong commitment to protect safe and clean water across the Great Lakes region," said Joel Brammeier, President and CEO. "Without their leadership and guidance, our achievements would not be possible. I thank our Board of Directors for their time, counsel, and dedication to the Alliance and to the Great Lakes."
Director Transitions, New Members Elected and Two Long-time Members Depart
The Alliance for the Great Lakes Board of Directors elected Laura Payne and Bill Henry to the board for a three-year term.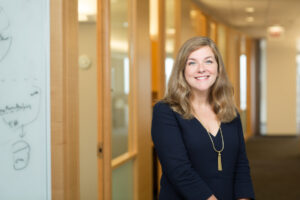 Laura Payne (Chicago, IL) is a Director in the Client and Partner Group at Citadel and has spent her entire career working in alternative investments in Chicago. Previously, Laura served as Vice President at Goldman Sachs, where she was responsible for managing the capital introductions and prime brokerage efforts in the central region. She began her professional career as an institutional investor at The University of Chicago Investment Office, followed by Glenwood Capital and The Pritzker Group. Ms. Payne received a master's degree from The University of Chicago Booth School of Business and both a master's and bachelor's degree from Marquette University. Laura and her family have lived in Hyde Park for the past seventeen years and she has volunteered for a number of local groups, including serving on the Museum of Science and Industry's President's Council and Hyde Park School of Dance Advisory Committee. A passionate conservationist, Laura is hoping to raise awareness of core Alliance for the Great Lakes issues like water equity in Chicago.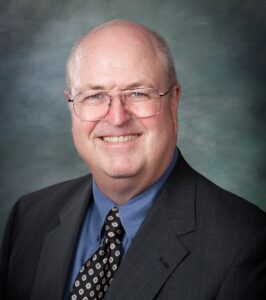 Bill Henry (Lisle, IL) is principal at Amensal Systems, a provider of engineering and technical services to the food industry. Previously, Bill was COO and CFO of Affy Tapple for over 15 years where he successfully introduced many improvements in financial systems, factory automation and food safety, including a breakthrough probiotic treatment to enhance food safety without refrigeration. Before that, Bill was VP Finance for the US operations of CKD Corporation and the Colorado unit of PG&E. Bill has also served on the boards of directors for Signa Group, CKD Createc, and Bear Creek Water in Colorado. Bill is an avid if unaccomplished golfer and loves to zone out on long rides on his hybrid bike. He is a member of the International Association of Food Safety and the American Association for the Advancement of Science. He received a bachelor of science degree in systems engineering from the University of Illinois at Chicago and a master's in finance and economics from the University of Chicago. Bill grew up in Chicago and spent his summers in Lake Michigan at a family getaway. His children, and their children, have become part of a multigenerational bond to this magnificent body of water. Bill hopes his participation in and support of the Alliance will help protect the lakes from the many threats they face.
The board also re-elected current director Quentin James (Cleveland, OH) to a second three-year term and appreciates Quentin's ongoing commitment to the Alliance's work.
The Alliance's Board of Directors said farewell to two directors, Buzz Patterson and Frank Washelesky, who have reached their term limits. Frank served as board Treasurer for five years, helping the Alliance increase the sophistication of its financial operations in keeping with the growth of the Alliance's budget and program demands. Buzz Patterson previously served two three-year terms and was term-limited before returning to the board in 2014 after a break. Now term-limited again, we recognize Buzz's commitment as a member of the Nominating Committee and leadership as Treasurer during his first two terms on the board. The Alliance's Board of Directors expresses deep gratitude to Frank and Buzz for their service.
New Officers and Executive Committee Members Selected
The Board elected current board members Vanessa Tey Iosue as Vice Chair for Policy and Susan McDermott as Treasurer. Sue Conatser was re-elected as Board Chair. Additionally, Jo-Elle Mogerman was appointed to the Board's Executive Committee. The Board thanks each of them for their willingness to assume critical leadership roles.
Visit the Alliance for the Great Lakes Board of Directors page for a full list of members.