The Alliance for the Great Lakes Board of Directors held their annual meeting November 5-6 in Chicago. At the meeting, the board elected a new chair and four new directors and said farewell to three term-limited directors. Additionally, the board elected two new officers and renewed the terms of several current directors.
New Chair, Officers Elected
Jo-Elle Mogerman was elected as the Alliance's new board chair. Mogerman is Director of the Saint Louis Zoo WildCare Park in St. Louis, Missouri. She returned to the board as a director in 2018 and previously served on the Executive Committee. Mogerman replaces previous chair Sue Conatser, who served in the role for three years and has previously served as board treasurer.
"I'm incredibly grateful for Sue's service, especially over the past year and a half," said Alliance President & CEO Joel Brammeier. "Sue's thoughtful guidance and leadership helped the Alliance successfully navigate the challenges of a global pandemic and create a new strategic plan. Her sound advice and steady hand have ensured that the organization is stronger than ever."
In addition, the board elected two new officers. Bill Henry was elected Secretary, replacing David Schmahl, and Laura Payne was elected Vice Chair – Development, replacing Stephen Brewster, who is rotating off the board due to term limits. The Alliance deeply appreciates David and Stephen's long service as board officers.
Four New Directors Elected
The Alliance's board welcomed four new directors to serve a three-year term.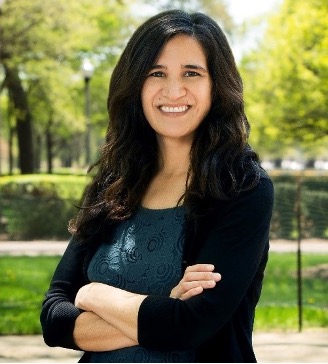 Nicole Chavas, Chicago, Illinois is President and COO of Greenprint Partners, a certified WBE green infrastructure consulting and project development firm that works at the intersection of climate resiliency and equity. Greenprint designs and implements equitable, multi-benefit green infrastructure projects and programs, helping clients nationwide maximize the use of green infrastructure to manage stormwater while creating beneficial new community amenities. A co-founder of the firm, Nicole currently leads Greenprint strategy, business development and operations. Prior to founding Greenprint, Nicole spent 10 years working at large institutional investment firms evaluating the operational infrastructure of investment managers across all asset classes, including public equities, fixed income, hedge funds, private equity, venture capital, and real assets. She also spent significant time researching the opportunity to incorporate impact into a traditional investment portfolio on behalf of non-profit institutional investors. Nicole earned her BBA and Masters of Accountancy from the University of Wisconsin-Madison and her MBA from Northwestern University's Kellogg School of Management.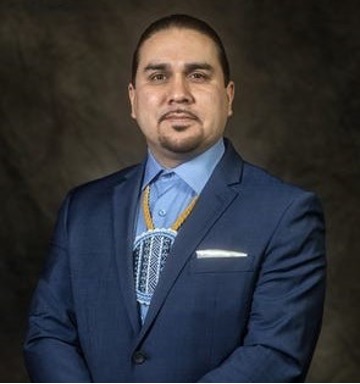 Daniel Guzman King, Oneida, Wisconsin is serving his 2nd term as a Councilman of the Oneida Nation. Daniel serves as a member of the Legislative Operating Committee, responsible for developing and amending new laws, codes and policy for the Oneida Nation. In 2019, Daniel was selected to serve on the Great Lakes Area Tribal Health Board, which is a regional board advocating for health care system improvements on behalf of tribal communities in the Midwest. In 2021, he was also selected to serve on EPA's Small Communities Advisory Committee.
Daniel graduated from Seymour High School in 2001. In 2004, he earned his Associates Degree in Hotel/Hospitality Management from Milwaukee Area Technical College. In 2015, Daniel earned his Bachelor's Degree in Business Management from Cardinal Stritch University. Daniel is a graduate of the Latino Nonprofit Leadership Program and also the Philanthropy Incubator Project – Legacy Building in Communities of Color.
Daniel stood on the front lines at the Standing Rock Indian Reservation to fight for tribal land and water rights that would impact all of Indian Country and understands the importance of exercising the Oneida Nation's sovereignty.
Councilman Guzman King is of the Turtle Clan. His loving family includes his grandparents, the late Peter "Buzzy" and Martha (Skenandore) King; his mother, Joyce King; brother, Lorenzo Guzman; aunties, Louise Cornelius, Margaret King, Susan Reiter and Kathy King; his late uncle, Peter King Jr.
Daniel Guzman King shared the following guiding words with the board: "When you sit and you counsel for the welfare of the people, think not of yourself, nor of your family, nor even your generation." ~ The Peacemaker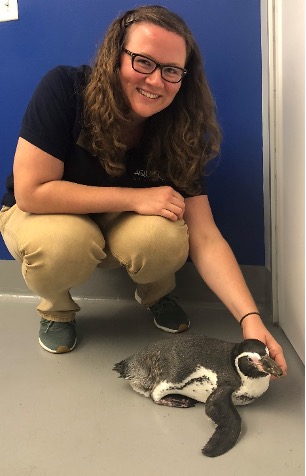 Katherine Jones, Tonawanda, New York is the Director of Education and Conservation at the Aquarium of Niagara. She started her time there as a part-time educator, however her knowledge, experience, and commitment to informal education allowed her to move up through the ranks over the last five years. During this time, she has spearheaded the creation of new STEM-based school programming, oversaw the development of day camps and homeschool curriculum, worked to expand a strong educational outreach presence, and increase the interpretive training and skill sets of the Education team.
Prior to her work at the Aquarium of Niagara, Katherine worked for seven years at the North Carolina Aquarium on Roanoke Island, two years in Maine with National Audubon Society's Project Puffin, and several years as an interpretive naturalist for Indiana State Parks. She completed her Bachelor of Science degree in wildlife biology at the University of Guelph and is certified through the National Association of Interpretation as a Certified Heritage Interpreter. She spends her free time exploring the abundant parks of WNY with her husband and two children.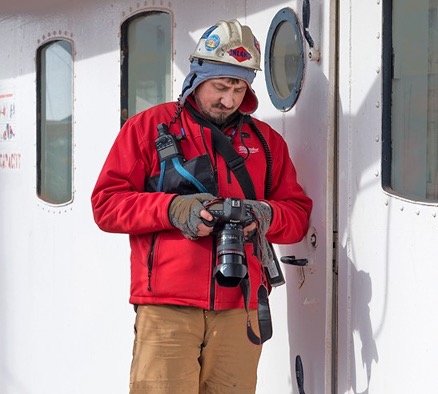 Christopher Winters, Milwaukee, Wisconsin is the staff photographer at Discovery World Science and Technology Center in Milwaukee, Wisconsin, a freelance photojournalist, and maritime historian. Smitten at the age of nine with the lore of lakeboats and the legend of the wreck of the Edmund Fitzgerald, Chris has dedicated his professional life to chronicling Great Lakes maritime history and culture. His award-winning books "Centennial," documenting life aboard the century-old lake steamer St. Mary's Challenger, "The Legend Lives On," a definitive commemoration of the wreck of the Edmund Fitzgerald, and "Schooner Days," the official history of Wisconsin's flagship the S/V Denis Sullivan were published in 2008, 2015, and 2017 respectively. "Centennial" received the 2010 Steamship Historical Society of America's C. Bradford Mitchell Award, and "Schooner Days" received the 2018 Gold "IPPY" Award for regional non-fiction. Chris has served as a four-term board member of the Great Lakes Shipwreck Historical Society, a trustee of the Wisconsin Marine Historical Society, and was recipient of the 2017 Great Lakes Historian of the Year award from the Marine Historical Society of Detroit. He enjoys sharing his love of the Great Lakes with daughters, Ryerson and Sullivan, and his long-suffering former flatlander wife Jessica.
The board renewed three current directors Tom Langmyer, Jo-Elle Mogerman, and
Vanessa Tey Iosue to serve their second three-year term. The board also said farewell to three term-limited directors after six years of service, Stephen Brewster, Kathryn Bryk Friedman, and Laura Rubin.
"Thank you to all of our board members – past and present – for their dedication and leadership," said Brammeier. "Our work would not be possible without their time and expertise. They are integral to the Alliance's successes in protecting and restoring this resource we all cherish. And we are grateful for their passion and commitment."
For a full listing of Alliance for the Great Lakes directors and officers, visit our Board of Directors page.