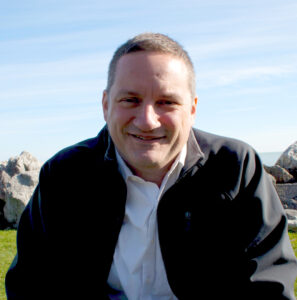 At the June Board of Directors meeting of the Alliance for the Great Lakes, the board elected Tim Frick to a three-year term.
Tim Frick is the founder and president of Mightybytes, a digital agency located in Chicago. He started the company in 1998 to help nonprofits, social enterprises, and purpose-driven companies solve problems, amplify their impact, and drive measurable business results.
Mightybytes is a Certified B Corp that uses business for good. Certified B Corps meet the highest verified standards of social and environmental performance, transparency, and accountability. In 2012, Tim co-founded B Local Illinois, a place-based group of business leaders working to grow and strengthen the B Corp community in Illinois.
Tim is the author of four books, including "Designing for Sustainability: A Guide to Building Greener Digital Products and Services." A seasoned public speaker, he regularly presents at conferences and offers workshops on sustainable design, measuring impact, and problem-solving in the digital economy. He has also served on the boards of several nonprofit organizations.
For a full listing of Alliance for the Great Lakes directors and officers, visit our Board of Directors page.