For our Diving Deep for Solutions series, we commissioned author and journalist Kari Lydersen to examine big issues facing the lakes today and how our expert team at the Alliance for the Great Lakes is growing to meet the moment.
---
"An ounce of prevention is worth a pound of cure," notes Alliance for the Great Lakes Vice President for Policy Molly Flanagan.
The old adage is often cited in regards to invasive species, and a good example is the $1 billion-plus of federal and state dollars proposed to keep invasive carp from advancing into Lake Michigan – "even if it costs a lot," Flanagan continued.
"You're talking about fishing industries worth $7 billion a year, recreational boating worth $16 billion a year, and you're protecting a lot of different economies that equal much more than that," Flanagan continued.
Years of advocacy advance efforts to block invasive carp
Thanks to years of advocacy by the Alliance and our partners, the federal government has upped the portion it is willing to pay for constructing barriers to block the voracious invasive carp, at Brandon Road Lock and Dam on the Des Plaines River southwest of Chicago.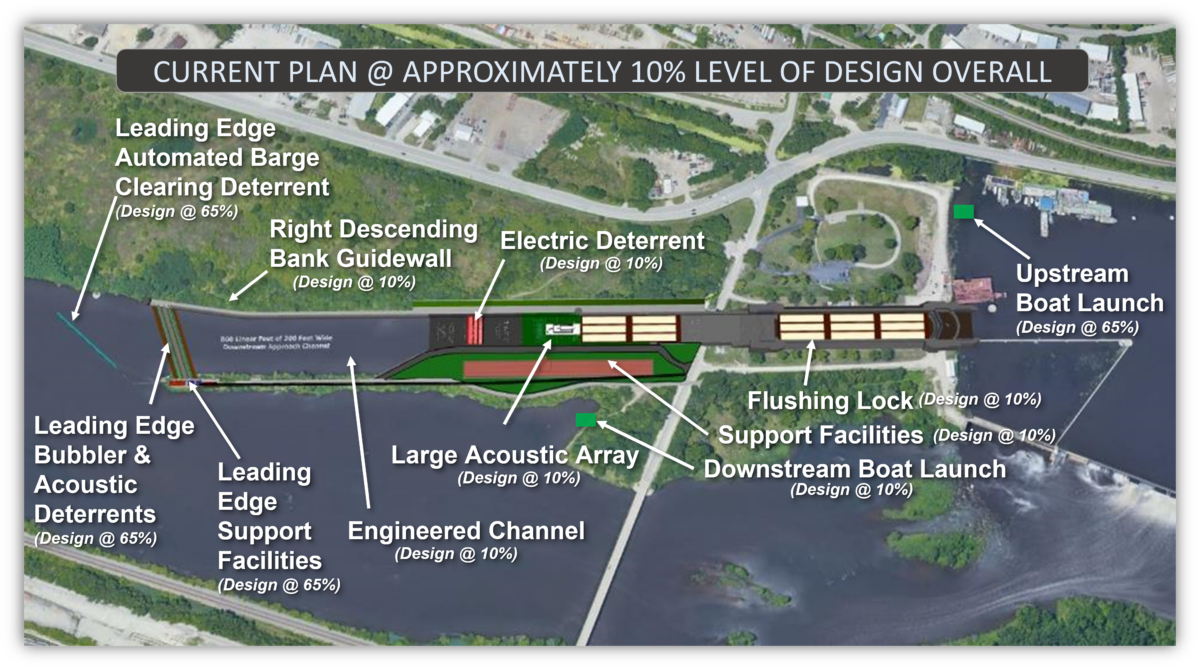 Last year through the Water Resources Development Act, the federal government agreed to pick up 90% of a tab estimated at $1.5 billion, if states will pay the rest. Previously, the federal government had planned to pay 65%.
The new plan means Great Lakes states must pay about $115 million total. This year Michigan Governor Gretchen Whitmer proposed $64 million in the state budget, and Illinois Governor J.B. Pritzker proposed $50 million. Both budgets passed state legislatures.
To move the deal forward, the state of Illinois still needs to sign an agreement with the U.S. Army Corps of Engineers.
"We've been putting forth a simple message: Illinois needs to sign the agreement," said Flanagan. "Any delay risks delaying the project. We can't afford that because we're in a race against the clock to keep invasive carp out of the Great Lakes."
Advocates race against the clock to defend fishing , recreational boating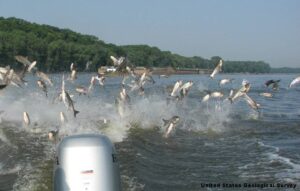 The planned barrier includes a bubble curtain, electric barrier, acoustic deterrents and a flushing lock. Pre-construction work is underway thanks to close to $10 million already committed by Illinois and Michigan.
"It's a really positive development in terms of Michigan and Illinois working together," Flanagan said. "All the states are coming to the table to talk about the carp issue and try to problem-solve. They haven't all committed money, but it's another good example of how our region collaborates."
Ironically, the crystal-clear water that many appreciate in Lake Michigan is the result of previous invaders that colonized the lakes – zebra mussels and quagga mussels.
"They're filtering out the bottom of the food web, with dramatic impacts," said Flanagan. "The water is so clear but that's not necessarily a good thing – there's [almost] nothing left in the water for other fish to eat. If invasive carp get in, they'll also feed on the base of the food web." That would be especially damaging to plankton-rich places like western Lake Erie and Green Bay.
And that's not to mention another likely impact of one of several threatening species of invasive carp – the "flying" silver carp, as Flanagan said, known for jumping violently out of the water when agitated by boat engines.
This behavior makes infested rivers too risky for boaters. "That would hammer the recreational economy in the region. Who wants to boat on the Chicago or Kalamazoo River if carps are flying at you?"
Ballast water regulations are crucial for both "lakers" and ocean ships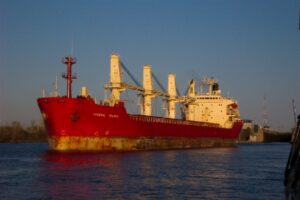 While invasive carp are advancing from the Mississippi River, where they've devastated the ecosystem and recreation, more invasives have historically come via ships plying the St. Lawrence Seaway.
Ocean ships take in ballast in freshwater and brackish ports around the globe, including live organisms, and empty it when they've reached destinations and need to take on cargo in the Great Lakes. For years advocates from around the country, including the Alliance, have demanded stricter regulations on ballast water. While ocean ships now have to install treatment technology, unfortunately, EPA's latest draft rules missed the mark.
"Ship-borne invasive species cost the Great Lakes Region alone at least $200 million dollars every year," says a 2020 comment on the proposed EPA rules by the Alliance and other organizations. "This is a dire problem that must be solved."
But "lakers" – ships that stay within the Great Lakes – are exempt from the draft rules, even though they also transport ballast and organisms in it between the lakes as they carry ore, salt and other commodities. Hence the EPA should include lakers in its ballast water rule just as Canada has, and finalize the rule, the Alliance says.
"We need to keep pressure on the EPA to regulate lakers," Flanagan said. "This is critical to protecting the Great Lakes from invasive species."
Meanwhile the rules are not as strict as advocates have demanded, since they don't require best available treatment technology for ballast, like advanced ultraviolet radiation systems, and they don't prohibit ships taking on ballast in areas that are polluted by algae or sewage.
Winning new protections while acknowledging a legacy of damage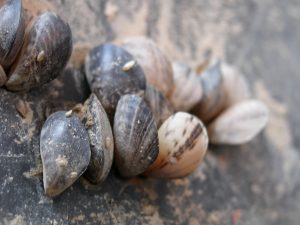 Alliance President & CEO Joel Brammeier called the battle against invasives a "mature" struggle – one where the Alliance and other advocates are winning substantial new protections but where the Great Lakes have suffered permanent damage that can never be reversed.
Few invasive species have been introduced in recent years, thanks to prevention protocols and spending urged by the Alliance and other players. But continued vigilance is needed to deal with the nearly 200 harmful invasive species already in the Great Lakes, and the threat of new ones like invasive carp.
"We need to continually invest in prevention and control and never let that slide," Brammeier said. "Our lakes have suffered enough, and I believe people across the region understand the importance of not going backward."
Meanwhile the debate on ballast speaks to larger changes in economic priorities for the Great Lakes. Great Lakes shipping is still a booming industry credited for generating $35 billion in economic activity a year, while Great Lakes residents, cities and states are increasingly prioritizing the recreational and ecological value of the lakes.
"Our region missed the boat by letting invasive species in the lakes in the first place. That's a tough lesson," Brammeier said. "But it compels us to ask tough questions about every industry that wants to use the lakes. And everyone is going to have to demonstrate it can do so sustainably, because Great Lakers understand the risks better than most."