This is the final articles in the Standpoint Series, a set of eight short essays meant to articulate our perspective and spark conversation.
---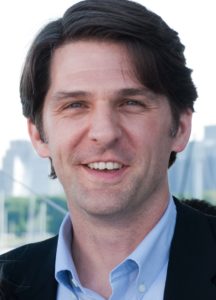 The Standpoint Series has been an experiment for the Alliance. Every day, our staff works to protect the Great Lakes on many fronts. And we take care to keep our supporters informed as we go. With Standpoint, we've done something a little bit different.
Through this eight-part series, we've taken time to explain why we work the way we do. My hope is that by offering a deeper look at our work, I and my staff inspired readers to examine their own ideas and values connected to clean water and the Great Lakes.
We've covered a lot of ground: economic development and restoration, the shipping industry and aquatic invasive species, agriculture and pollution, water infrastructure and climate change, and racial equity in Great Lakes protection work. You have read how people from all different backgrounds and across geographies value clean water. You know that safe, clean, accessible and affordable water is a near-universal value.
Political Courage for a Clean Water Future
We must get to a place where policy reflects these values we share. As home to the world's largest body of fresh surface water, our region should be at the forefront of clean water protection, and the people who live here can lead that charge. As we head into a major Great Lakes election this fall, with seven governor, eight Senate and all House seats up for grabs, we are acutely aware that decision makers at all levels of government influence clean water issues.
We're still fighting over toxic algae in Lake Erie. The agriculture industry continues to resist any mandatory pollution control requirements, no matter the ample evidence that current practices are not working. We've won protections against aquatic invasive species, but continued challenges and resistance from the shipping industry keeps us focused on defending what we have rather than driving forward with stronger Great Lakes protections.
Holding the line is important but not sufficient. Defending victories already won is necessary but if we aren't careful, playing defense can tire us out and put us off our game. We cannot afford to defer the critical work of building a vibrant future for this region around clean water.
In order to make our economic, emotional, and political investments in clean water most effective, we must shore up past victories and build anew. And with your support, we can do both.
Great Lakes Leaders Uphold Clean Water Values
As we see off former Administrator Scott Pruitt, who has done a generation of damage to U.S. EPA, the impact of leadership – for better or for worse – is obvious. We need leaders who are accountable to their constituents' clean water values and take a proactive approach to this century's clean water challenges. We need to make space for the Great Lakes movement to push beyond the status quo.
The good news is that there are clear and compelling examples of this type of leadership, which we can learn from.
In January, the states of Michigan, Ohio and Wisconsin, and the province of Ontario, created an interstate partnership to make sure protections against Asian carp get built in Illinois, despite inaction by the state of Illinois itself. They even made a commitment to help cover the costs of these vital protections. The City of Chicago joined soon after. After months of pushing back, the state of Illinois finally agreed to start negotiations in May, thanks to the good example set by neighbors who were willing to step up. That's leadership.
In April, Senators from across the Great Lakes led a national effort to stop Congress from rolling back protections against aquatic invasive species in the ballast water of ships. The regressive ballast legislation was attached to a popular U.S. Coast Guard bill. Despite this fact, these Senators fought to keep Great Lakes protections in place. They dared to do something unpopular because it was the right thing to do. That's leadership.
We've seen bold leadership at the local level too. In Chicago, more than 50 mayors from around the world signed the Chicago Climate Charter, committing to robust climate action goals after the Trump administration withdrew from the Paris Agreement. And nearly 1,500 people gathered at the Field Museum for the Chicago Community Climate Forum to discuss local solutions.
In Cleveland, local agencies came out to speak directly with residents who were concerned and even angry about their rising water and sewer bills that some can no longer afford to pay. People wanted answers and assistance, so Cleveland Water and the Sewer District worked with the Alliance to host a community meeting and work through residents' concerns face to face.
In Green Bay, the NEW Water wastewater treatment plant looked beyond its own facility and expensive technologies to clean up the bay. Instead, it is putting millions of dollars to work on agricultural lands in an innovative, watershed-wide approach to reducing runoff pollution.
Raising Expectations for Great Lakes Leadership
Leadership is not saying the right things, or complaining that someone else should do the job. It is doing the right thing at the moment when it really counts, even when it's difficult. Challenges facing the Great Lakes are showing up both as what we can see in the water, and as challenges to the health and livelihood of people who live here. I'm asking all of us to examine our expectations of Great Lakes leadership. To celebrate progress, to seek to unify, but not to settle.
As you consider what real Great Lakes leadership means to you, I hope you will find it in the Alliance for the Great Lakes. We have truly enjoyed this series and look forward to what comes next.