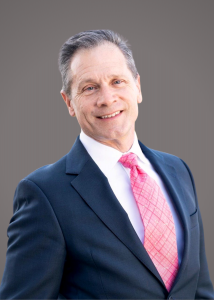 Note: This blog is part of a periodic series of updates from Don Jodrey, the Alliance's Director of Federal Government Relations, with his view on Great Lakes policy from Washington, DC.
Increasing funding for drinking water and wastewater infrastructure was a key item on our list of Great Lakes legislative priorities for the Biden administration and Congress this year. After months of negotiations, Congress delivered with a vote on November 5 to approve the Infrastructure Investment and Jobs Act of 2021 – a $1.2 trillion funding package. The bill now heads to President Biden's desk for his signature.
The bipartisan bill sets the stage for sorely needed new investments in water infrastructure. The U.S. Environmental Protection Agency estimates that the Great Lakes states will need approximately $188 billion in additional water infrastructure investment over the next twenty years. And communities around the lakes continue to struggle with contamination from aging lead service lines. Benton Harbor, Michigan, is just the latest Great Lakes community experiencing a significant water emergency caused by lead in their drinking water from the lead pipes bringing drinking water into homes.
Fortunately, the infrastructure bill makes a solid down payment on our water infrastructure needs, including the long-overdue replacement of lead service lines. Although not perfect, the bill includes an additional $50 billion in supplemental funding for nationwide investments in water infrastructure over the next five years, including:
an additional $11.7 billion for the Clean Water State Revolving Fund,
$11.7 billion for the Drinking Water State Revolving Fund,
$15 billion to replace harmful lead service lines, and,
$10 billion to address PFAS (or forever chemicals) contamination.
This is a significant bump in funding for programs used by communities to pay for repairs and upgrades to replace lead service lines, upgrade water pipes and treatment plants, and other water and sewer needs.
An additional $1 billion for the Great Lakes Restoration Initiative is also included in the bill. These funds will support on-the-ground projects around the lakes to clean up toxic pollutants, restore habitat, reduce pollution from nutrient runoff, and combat invasive species.
Congress listened to advocates from around the Great Lakes region who wrote letters and called their representatives in Washington, DC, and spoke out about the critical need for funding to fix our region's antiquated water infrastructure. And we applaud the bipartisan efforts in Congress that led to the passage of this bill, which restores and protects our Great Lakes and provides significant environmental, human health, and economic benefits for our citizens.