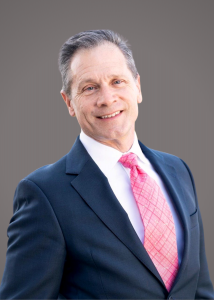 Note: This blog is part of a periodic series of updates from Don Jodrey, the Alliance's Director of Federal Government Relations, with his view on Great Lakes policy from Washington, DC.
We laid out an ambitious federal policy agenda back in January 2021 as President Biden took office and as the 117th Congress convened. Our major federal policy priorities for 2021 were:
prioritize environmental justice,
increase drinking water & wastewater infrastructure funding & stop water shutoffs,
fund the Great Lakes Restoration Initiative & restore and strengthen clean water protections,
fund efforts to stop invasive carp,
address agricultural pollution that drives harmful algal blooms.
So, as this year draws to a close, how did the Biden administration and Congress do? Are we making progress on our priorities? Overall, 2021 was a very good year. The administration has embraced our priorities, and we achieved some major legislative victories. All of this sets a strong course for continued progress on efforts to protect and restore the Great Lakes for the next several years.
Several positive themes emerged over the year, including a major focus on racial and social justice, investing in core public benefits like water infrastructure, enhancing restoration opportunities, and addressing climate change.
A Major Focus on Racial and Social Justice
First, the Biden administration has made racial equity, including environmental justice, one of its top priorities. On his first day in office, President Biden signed an Executive Order that repealed a ban on racial sensitivity and diversity and inclusion training. We specifically called for this action in our priorities and applaud this step. Ensuring that federal agencies have the training to provide policies and services equitably to all Americans is critical.
The President also appointed Michael Regan as Administrator for the U.S. Environmental Protection Agency and has made other high-profile cabinet and sub-cabinet level appointments that reflect the diversity of the American people.
Back in January, we called on President Biden to "ensure that environmental justice is centered in the work of all federal agencies and administrative decisions that impact the Great Lakes and the communities and residents that are dependent on them." We see this in action in the administration's Justice 40 initiative and the establishment of a White House Environmental Justice Advisory Council. Justice 40 is a government-wide effort to ensure that federal agencies work with state and local governments and communities to deliver at least 40 percent of overall benefits from federal investment in environmental and clean energy to disadvantaged communities. The White House has issued interim guidance to agencies to guide this work, and although there is much more to do, we are pleased that this effort is well underway.
Significant Progress on Funding Repairs to Outdated Water and Sewer Infrastructure
Second, significant progress is being made to address the nation's outdated infrastructure, including drinking water and wastewater infrastructure, through the enactment of the Infrastructure Investment and Jobs Act of 2021. Increasing funding for drinking water and wastewater infrastructure and the replacement of lead service lines was a key item on our list of priorities for the Biden administration and Congress this year.
After months of negotiations, Congress delivered, and the President signed the bipartisan Infrastructure Investment and Jobs Act into law. The legislation makes a solid down payment on our water infrastructure needs, including funding to begin the long-overdue replacement of lead service lines. It also includes an additional $50 billion in supplemental funding for nationwide investments in water infrastructure over the next five years, including:
an additional $11.7 billion for the Clean Water State Revolving Fund,
$11.7 billion for the Drinking Water State Revolving Fund,
$15 billion to replace harmful lead service lines, and,
$10 billion to address PFAS (or forever chemicals) contamination.
Congress listened to advocates from around the Great Lakes region who wrote letters and called their representatives in Washington, DC. Advocates spoke out about the critical need for funding to fix our region's antiquated water infrastructure, which will protect our Great Lakes and provide significant environmental, human health, and economic benefits for our communities.
Big Investments in Great Lakes Restoration
Third, we also have seen significant progress in securing additional funding for the Great Lakes Restoration Initiative (GLRI). The Infrastructure Investment and Jobs Act includes an additional $1 billion for GLRI over the next five years. This funding will allow agencies to support on-the-ground projects around the lakes to clean up toxic pollutants, restore habitat, reduce pollution from nutrient runoff, and combat invasive species.
Continued Progress on Stopping Invasive Carp
Fourth, we are seeing progress in funding efforts to stop invasive carp from entering the Great Lakes. The FY 2022 President's Budget included funds for project engineering and design for the Brandon Road Lock and Dam project, a critical Army Corps of Engineers project to stop invasive carp from moving from the Illinois River into the Great Lakes. And, although Congress has not fully approved the final FY 2022 appropriations bill, both the House and Senate committees with jurisdiction on this issue agreed with the President's request and have included funding for the Brandon Road project engineering and design, which will take about four years to complete.
Continued Focus on Reducing Harmful Agricultural Pollution
And, finally, we were pleased that the President's budget proposed additional funding for agriculture conservation programs that reduce nutrient pollution – a leading cause of harmful algal blooms – from flowing into waterways. While Congress has not yet adopted a final budget for the fiscal year, it appears that both the House and Senate have, to some degree, supported this request. Looking ahead, we have begun work with conservation partners to develop priorities for the next federal Farm Bill, anticipated in 2023.
We also worked with the state of Ohio to begin the development of a TMDL (total maximum daily load) for western Lake Erie, which would set limits for agricultural pollution flowing into waterways. We anticipate the TMDL process will continue until the fall of 2022.
As 2021 draws to a close, we are grateful that we are making significant progress in securing major boosts in federal funding for key programs that protect and restore the Great Lakes.