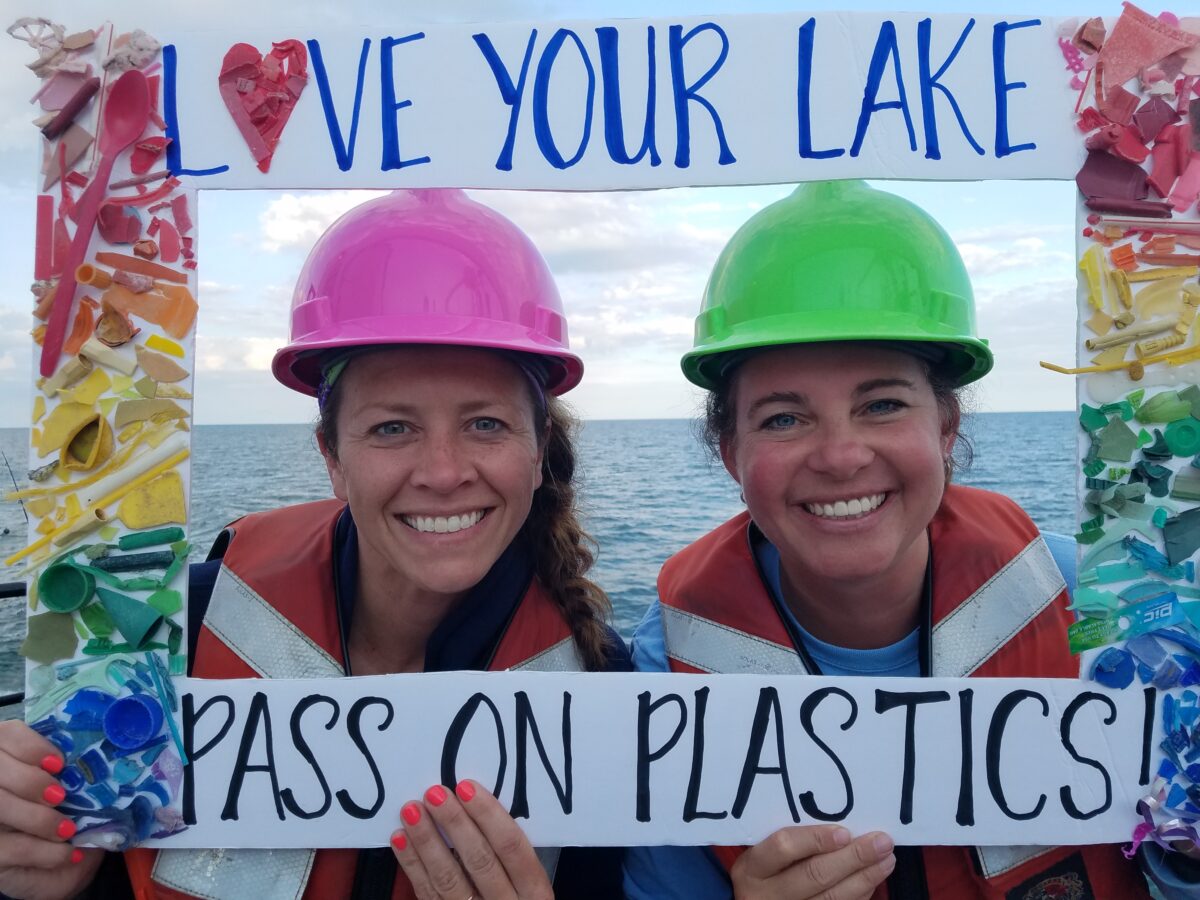 "Volunteers are visible. People notice what they're doing. And that visibility is important to the Great Lakes. When one person steps up, the people around them pay attention, and more of those folks step up. Even elected officials and businesses pay attention when they see people working on behalf of the Great Lakes."

Joel Brammeier, ​President & CEO
Our volunteers do amazing things for the Great Lakes. Whether they're an Adopt-a-Beach volunteer that helps remove thousands of pounds of trash from Great Lakes shorelines or an Ambassador who connects with community members across the region, they make an impactful difference.
In honor of all volunteers and in recognition of National Volunteer Week, we want to thank you. No matter where you live, work or play in the region, one thing is for sure – the Great Lakes connect us all. Every day, we are reminded that there is power in numbers, which is especially true when a tremendous unifier like the Great Lakes can bring amazing people together to make a difference.
Last month, we asked some of our community members and partners to share the impact our volunteers make, and their responses did not disappoint. Read a few below.
"I would like to tell you what a privilege it is to work with the Alliance for the Great Lakes Ambassador volunteers. I have had the honor of working with them for several years as they present to my Great Lakes Ecosystems class. For each presentation, they are poised, prepared, very knowledgeable, and very enthused about their work with the Alliance. They bring new information to my graduate students in an engaging manner. They are a highlight of the class. Thank you for sharing your talent and love of the Lakes with us."

A. Kovacs, Senior Manager of Graduate Programs and Partnerships at Chicago Zoological Society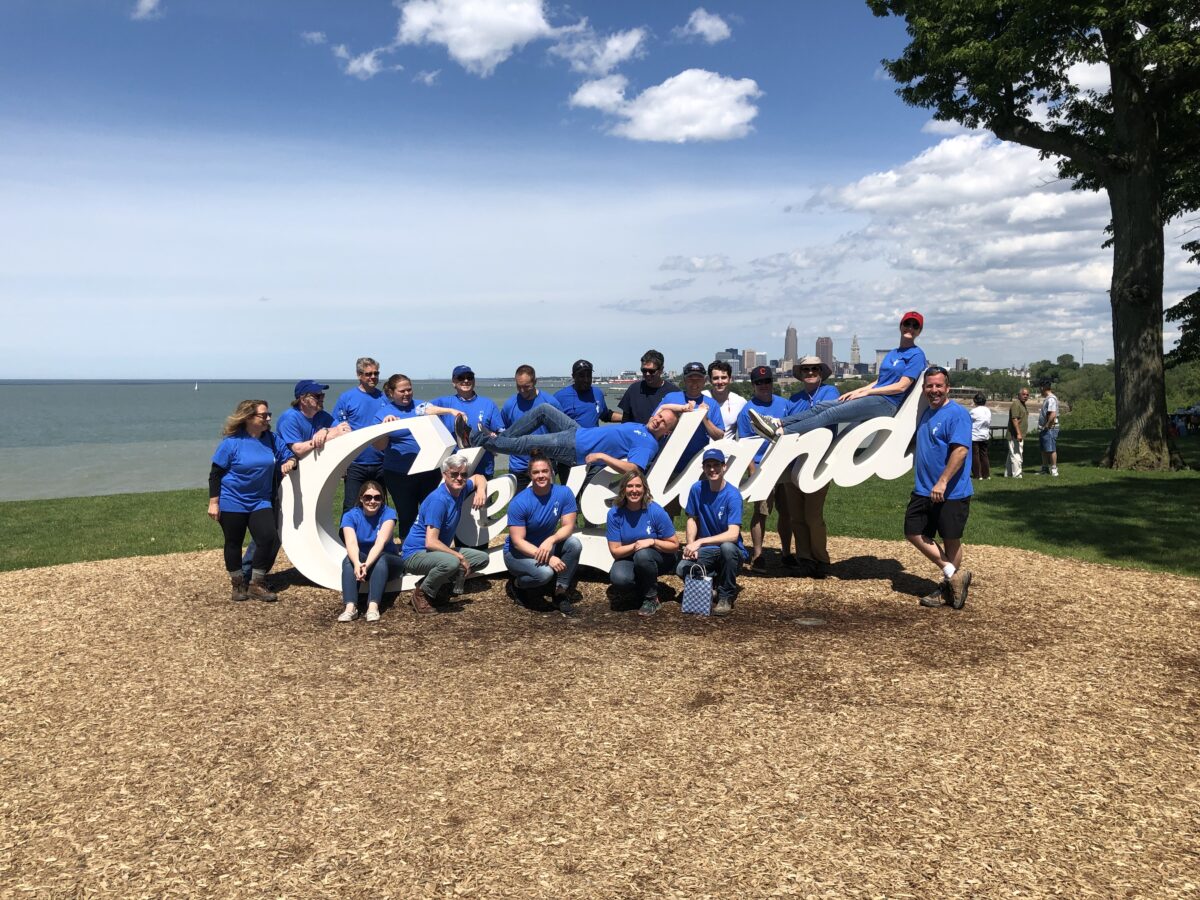 "The partnership we have with Alliance for the Great Lakes allows us to engage even more community members in our Lake Erie conservation efforts. Thank you, Adopt-a-Beach volunteers, for taking action and protecting our shoreline!"

L. Lisner, Director of Volunteer Services, Cleveland Metro Parks, Cleveland, OH
"Volunteers with the Alliance's Adopt-a-Beach program are crucial partners of the Chicago Park District in our combined efforts to combat the effects of human-caused pollution in the Great Lakes. In 2021 alone, there were 100 cleanup events at Chicago's public beaches that contributed to approximately 8,000 pounds of litter diverted from entering Lake Michigan. As we look to the future and explore new ways to keep garbage out of our Great Lake, Adopt-a-Beach and its volunteers will continue to play an essential role in improving water quality. Thank you for being part of the solution – your efforts are greatly appreciated."

K. Anderson, Project Manager at Chicago Park District – Chicago, IL
"Harbor City International School is proud to participate in the Alliance for the Great Lakes' Adopt-a-Beach cleanups. About 145 students and staff have participated in these beach cleanups over the past 7 school years. Each event usually consists of Adopt-a-Beach student veterans completing their 2nd, 3rd, or 4th beach cleanup and students who are participating in their first. This past fall, I reached out to Love Creamery, a local ice cream shop that makes delicious treats from scratch in their store, to see if they would be willing to donate gift cards as a fun treat for the students who participated in the Adopt-a-Beach cleanup. Nicole Wilde, Love Creamery's founder, and owner, donated gift cards so that each student participant would be rewarded with a delicious ice cream treat for their hard work on the beach. Another important aspect of this event is speaking with students about how the data we collect, as we meticulously count each cigarette butt or piece of microplastic, is gathered, analyzed, and used to advocate for policies and legislation that help protect our Great Lakes. We are looking forward to participating in our next Adopt-a-Beach cleanup this May!"

B. Scott, Harbor City International School, Duluth, MN
"Having Alliance Ambassador volunteers at our Great Lakes Experience event was a great opportunity to broadly share information about Alliance for the Great Lakes and ways in which actions can contribute to protecting Lake Erie and the Great Lakes. The event got huge attendance (thousands!!) of citizens of all ages, and it was a fantastic way to bring these citizens on our journey."

M. Jabot, Alliance Ambassador, Fredonia, NY.
These and many other poignant, personal memories remind us how shared experiences help strengthen connections and draw support. It's clear that Great Lakes residents, just like you, are passionate about protecting our lakes.
Our volunteers' commitment and belief in our work keep us fired up and focused on stopping plastic pollution, protecting nature, and ensuring everyone has access to Great Lakes water for generations to come. Today, and every day, thank you for the selfless giving of your time and talents to a cause greater than your own. Thank you for the ownership you take in making our volunteer programs what they are, and most importantly, thank you for using the Alliance as your avenue to be a beacon of change.