Special Report
Value of a Great Lakes education: 'priceless'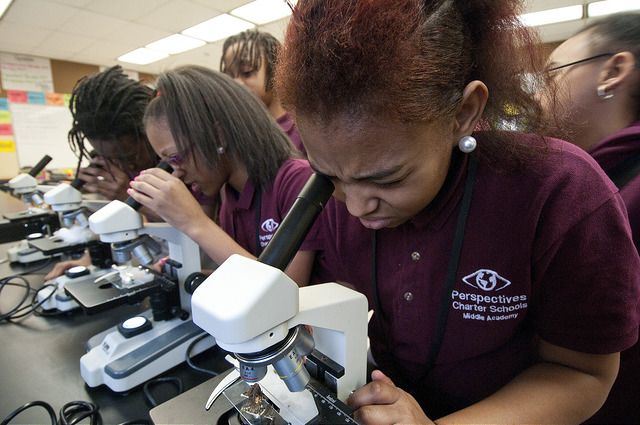 Much has been written of studies showing adults who had positive experiences with nature as kids are more likely to grow up caring about the environment as adults.
So what of the child growing up right now who has never seen a Great Lake nor felt the restorative touch of its waters?
It happens more than you might think.
A number of teachers — especially those from school districts where students come from challenging circumstances — tell us many of their students have had limited exposure to the lakes, despite their proximity to students' homes and neighborhoods. "Some of our students have never even seen or been to Lake Michigan," says Stephanie Madziar, a seventh-grade teacher at Perspectives Charter Schools in Chicago.
Hands-on Great Lakes education
Knowing that the future of the Great Lakes rests in the hands of today's children, the Alliance a decade ago began building tomorrow's stewards from the ground up — rolling out a comprehensive Great Lakes in My World curriculum for younger students in grades K-8.
"The best way to learn is to learn by doing," says Tracey Meilander, Ph.D., an assistant biology professor with Ohio's Notre Dame College who has helped with the curriculum. "Real learning takes place is in a real place, not just sitting in a classroom."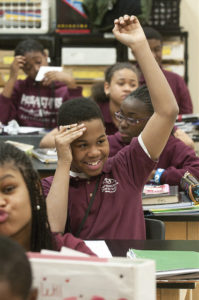 Getting students out of the classroom is a hallmark of the curriculum, which engages children in a variety of hands-on activities and real-world science.
The curriculum's place-based education focus is especially prescient given the release last spring of national Next Generation Science Standards, which put an emphasis on critical thinking and problem-solving skills that many educators think are best learned through real-world experiences.
Now in its fourth printing and expanded to include grades 9-12, Great Lakes in My World is in the hands of 2,750 educators and more than 60,000 students. Supported by teacher training workshops to help educators adapt it to fit their classroom needs, the curriculum is being integrated into three school districts around the region. More are on the way.
But does it work?
Long-term commitment to the next generation of Great Lakes stewards
Mike Reed oversees Belle Isle in Detroit, the nation's largest island urban park, and works with students to improve habitat on the island by planting native flowers. He and his staff regularly use Great Lakes in My World in training workshops with teachers and students.
"You hear a lot about sustainability, but you can't sustain something if no one understands it," he says. "In the past it seems often a project would be completed, there would be a ribbon cutting, and that was it. With the Alliance, we work together to be a conduit to the community and educators to make sure the great work being done out here is not lost."
The value: "Priceless," says Reed.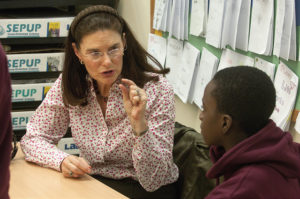 Anne Searle Bent, a former educator with a deep commitment to providing opportunities for youth, is also an Alliance supporter who directs her contributions toward educational programming such as Great Lakes in My World. Bent recently watched Perspectives Charter School students engage in a hands-on activity about the Great Lakes food chain that involved passing around a ball of yarn to represent the interconnectedness of the Great Lakes ecosystem.
"The students were completely engaged because they were able to visualize these connections by using the yarn to represent how an organism as small as a zebra mussel might affect other aquatic life," she says.
Read more in our special report: Great Lakes, Great Education