CELEBRATING YOUR SUCCESS
Connecting Kids with the Great Lakes
Teaching the next generation to care for the lakes
The Alliance's mission is to protect the Great Lakes for today and tomorrow. But what does it mean to protect the Great Lakes for tomorrow? It's all about connecting the next generation to the lakes — that means giving kids a hands-on experience at the beach to help them learn about the importance of the lakes. Through field trips, Adopt-a-Beach, and our Great Lakes in my World curriculum, we help nearly 60,000 students a year make a personal, hands-on connection with the Great Lakes.
It's integral to show the next generation the importance of caring for our natural resources. And what's better than caring for the Great Lakes? Learning and having fun while doing it! Take a look at some of the awesome work they did around the region this year.
Detroit, MI Students Leave with an Understanding of Great Lakes Protection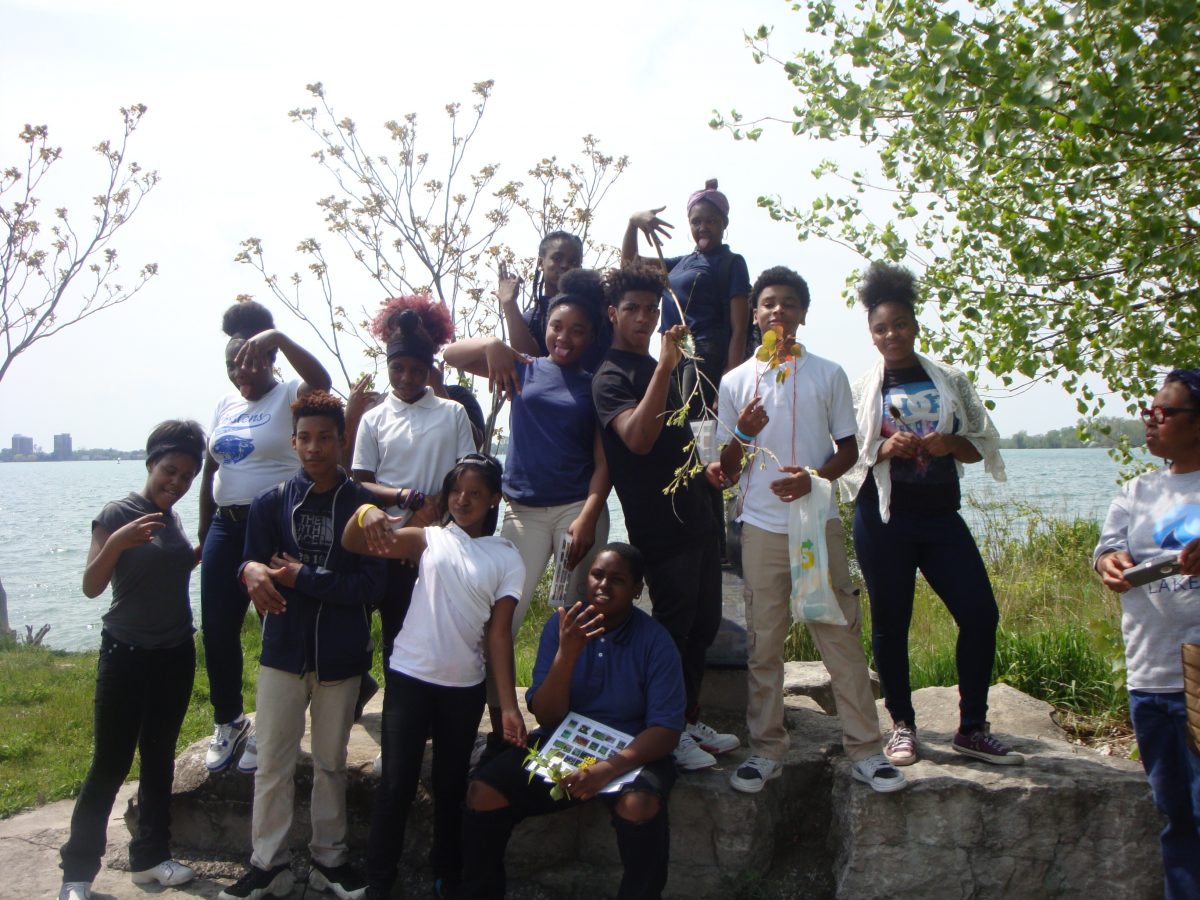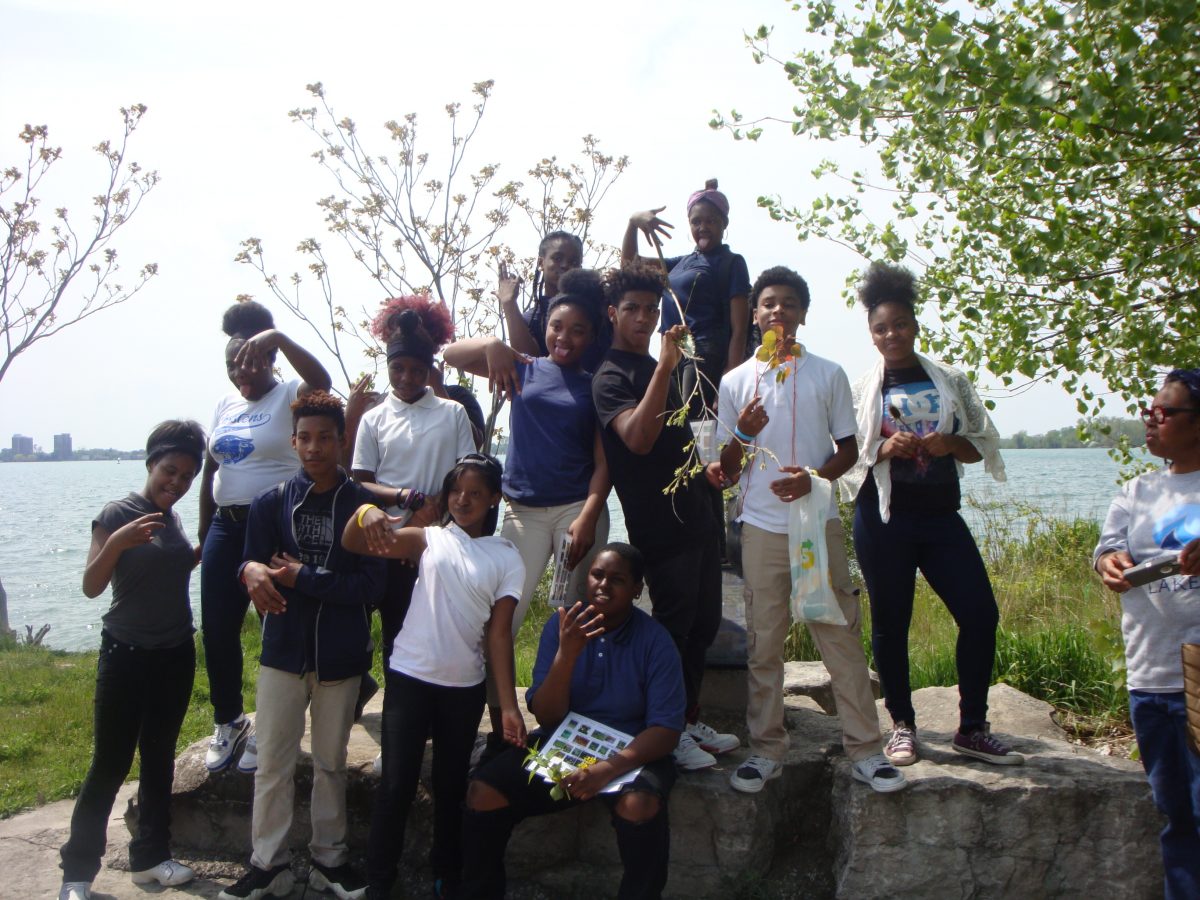 The Alliance and the Detroit Community Nature Center led a field trip for 42 4th through 8th grade students from Carstens Academy of Aquatic Science to Maheras Gentry, a Detroit River shoreline park within walking distance of the school. At the field trip, students learned about the threat of invasive species to the Great Lakes, using the "Great Race Survival" lesson plan from our Great Lakes in My World Curriculum. Students also identified plants, learned to classify and draw leaves, and participated in an Adopt-a-Beach clean-up!
Cleveland, OH Students go from Classroom to Shoreline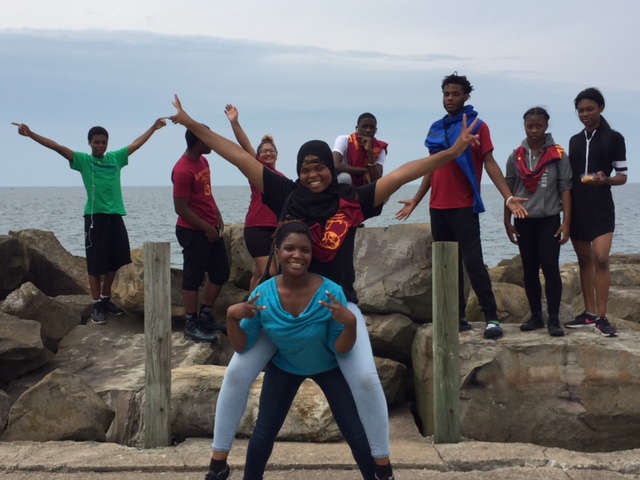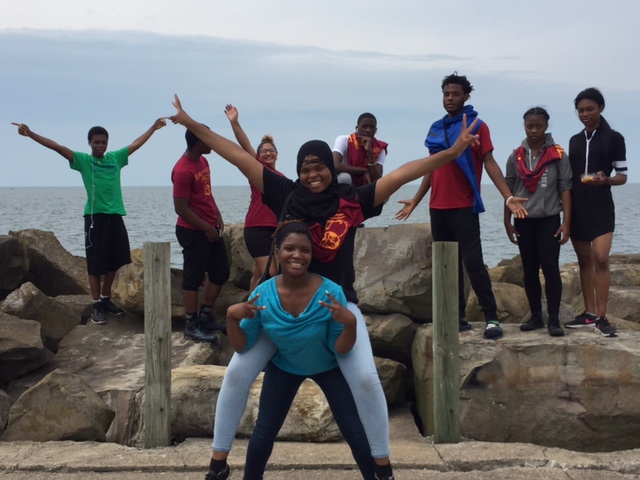 Students from Martin Luther King Jr. High School in Cleveland visited the shores of Lake Erie to learn how to keep the lake in their backyard healthy. The group of 14 to 18 year olds started their lessons in the classroom with the Great Lakes in My World curriculum — they especially enjoyed the creature cards, which allow students to learn about species of flora and fauna that call the Great Lakes home. The students also learned about green infrastructure when they visited a local community garden for some hands-on work.
Great Lakes Learning Throughout Racine, WI School District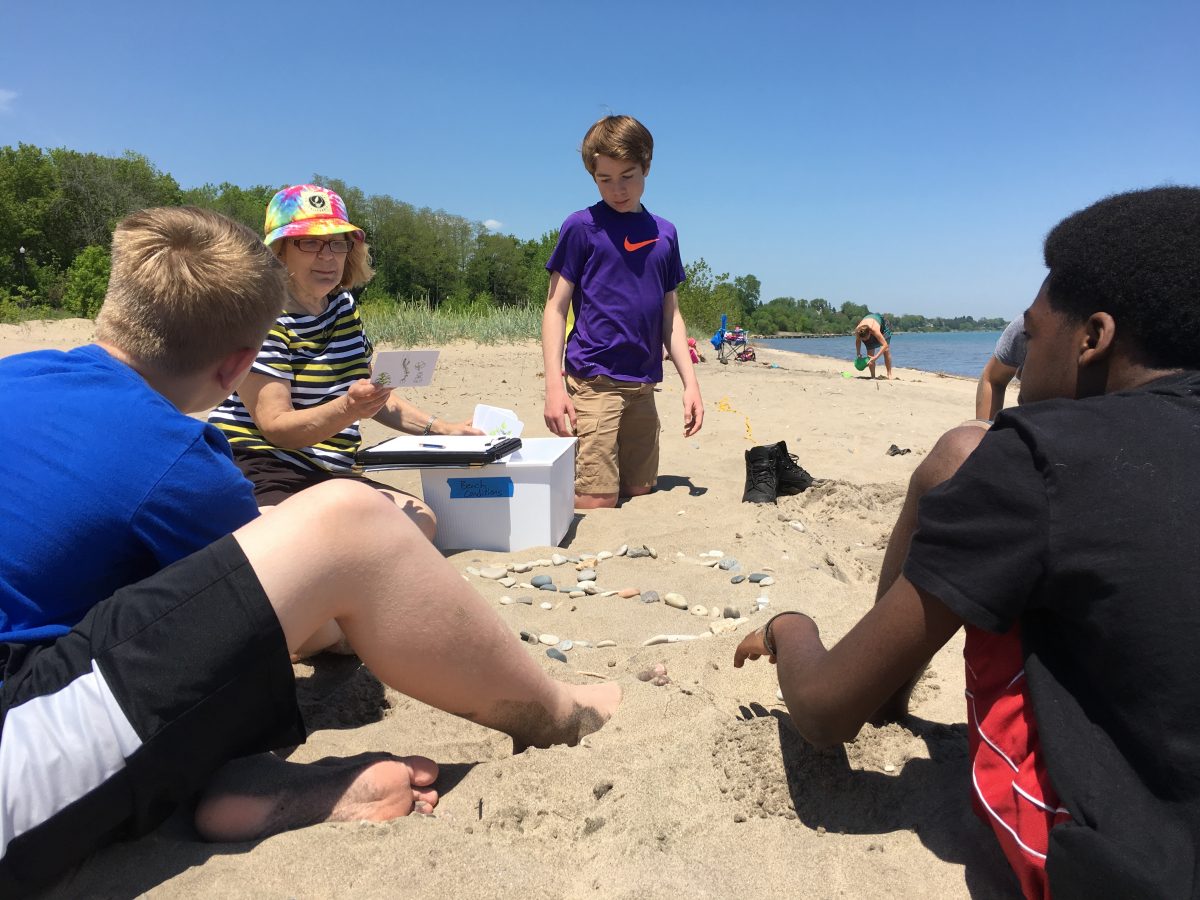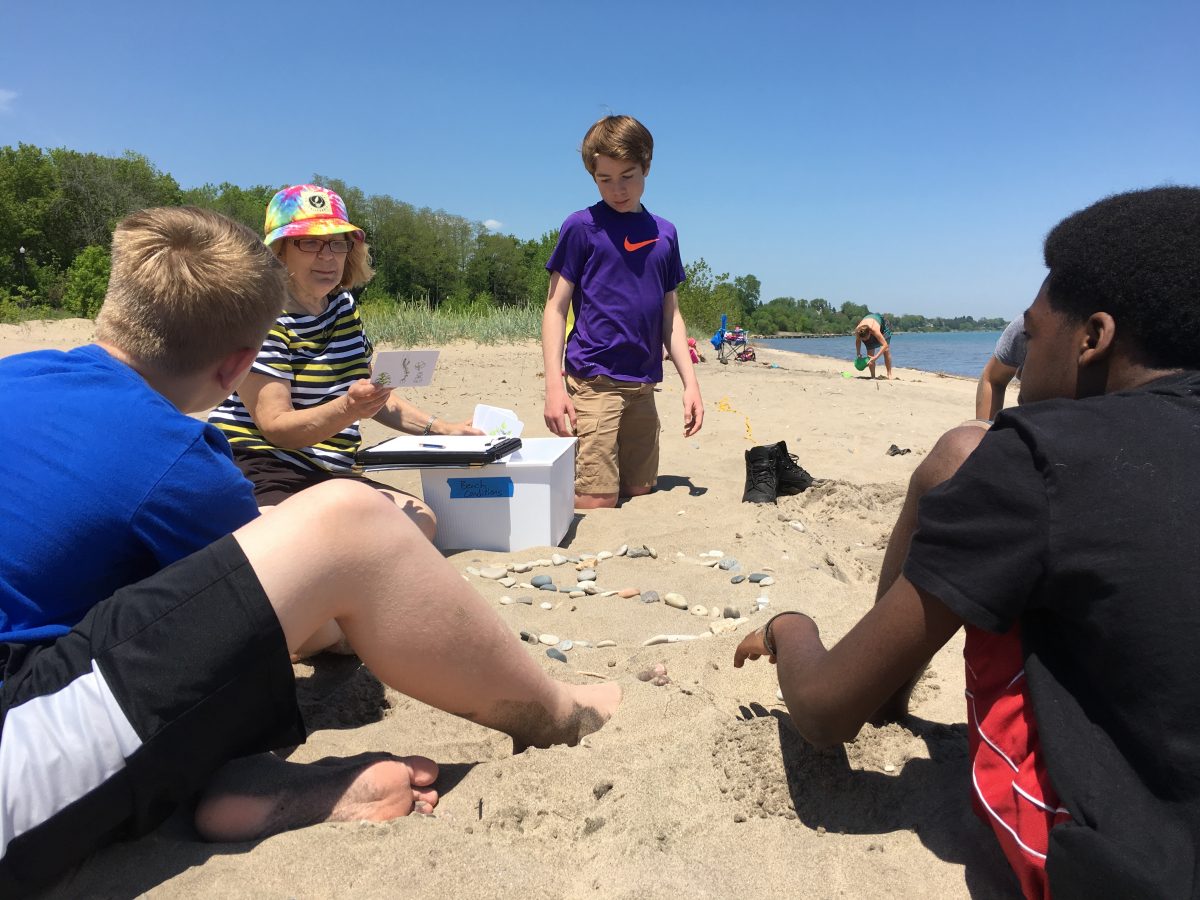 In partnership with Hawthorn Hollow Nature Sanctuary & Arboretum, the Alliance led 7th grade students in the Racine Unified School District on field trips to their local beaches in 2017. All the 7th graders in the district have the opportunity to go on this field trip! Students tested water quality, observed beach conditions, and identified and tested potential pollution sources — learning about the different kinds of threats that face the lakes. This is a long-running program and has led to full district-wide integration of Great Lakes learning. The work is made possible by long term funding and commitment from SC Johnson!
Buffalo, NY 3rd Graders Make a Dent in Beach Litter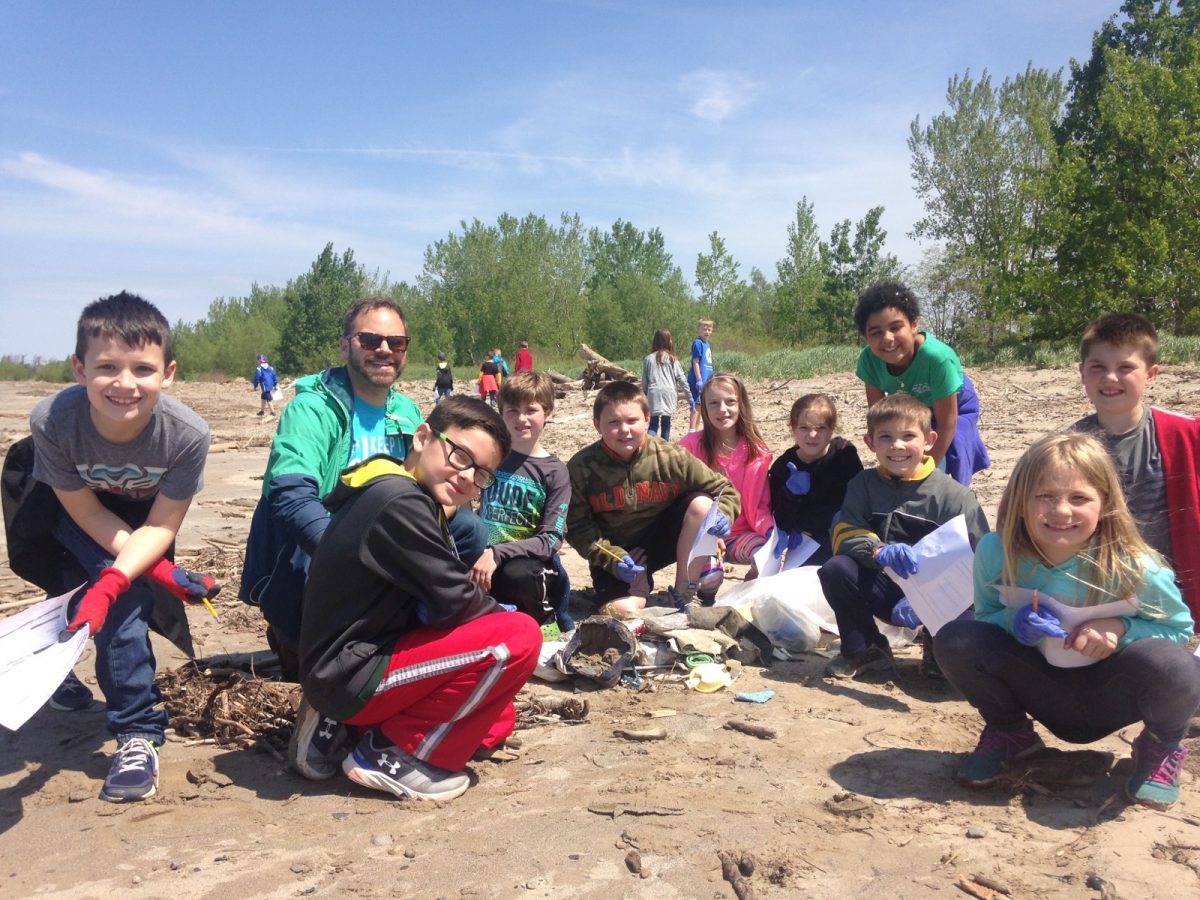 3rd graders from Immaculate Conception school visited Woodlawn Beach State Park in New York. The Students participated in a full Adopt-a-Beach cleanup to learn about the threat that litter and plastic pollution pose to the Great Lakes. Together, the mighty group of students picked up 109 lbs. of litter from the beach. Nice work!
Chicago, IL Students Learn How They Can Make a Difference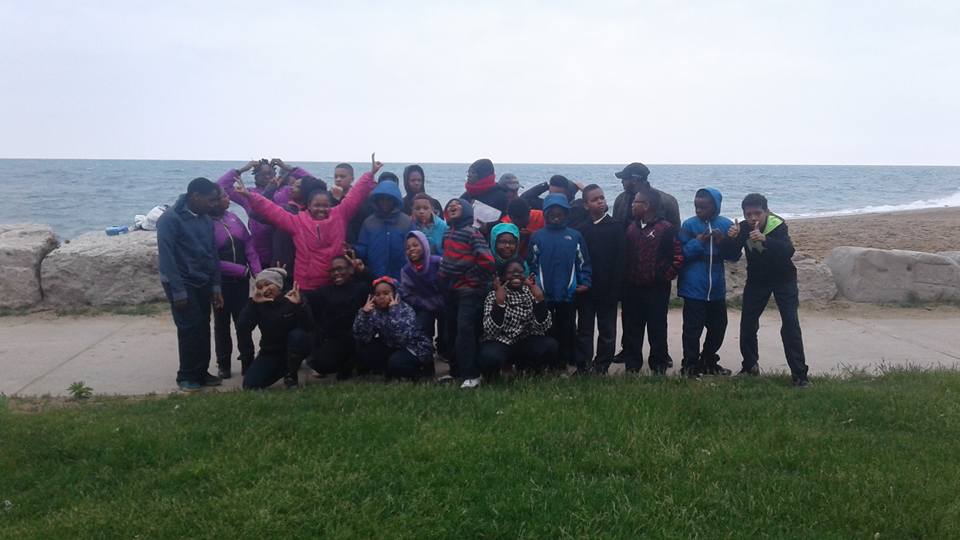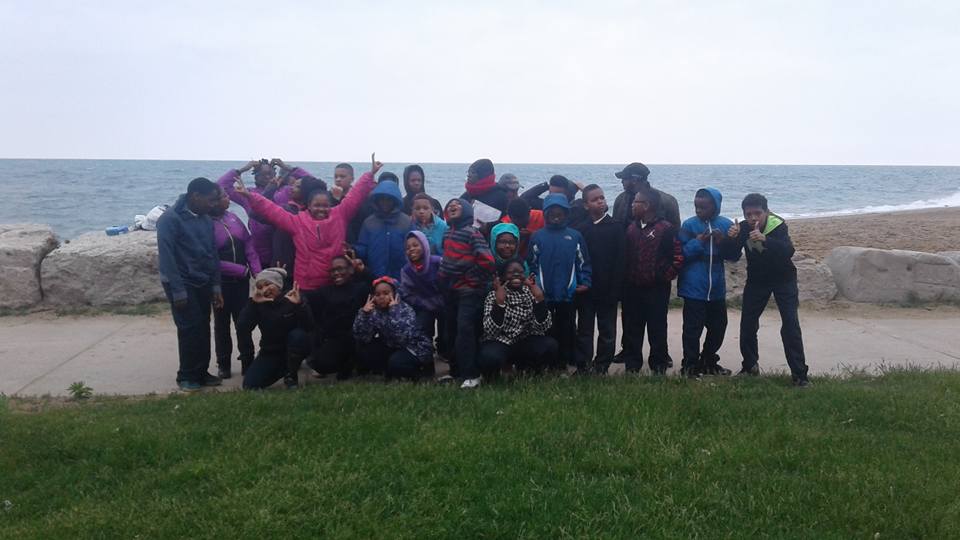 The Alliance and our partner Sacred Keepers Sustainability Lab took 53 third and fifth graders from Alice L. Barnard Computer Math & Science Center Elementary School on a field trip to Lake Michigan – and brought Lake Michigan into their classroom. They learned about invasive plants, the impacts of litter on an ecosystem and participated in an Adopt-a-Beach cleanup at 41st Street Beach. One student said, "My experience was great! I can help keep invasive species from destroying ecosystems." Yes, you can!
Place-Based Learning for a Healthy Great Lakes
Building a strong connection between the next generation and their natural resources is key to keeping the Great Lakes healthy for decades to come. In 2017, we were  fortunate to work with so many enthusiastic, bright students all over the region who love their lakes and are now eager to continue visiting and protecting them. Thanks to all the kids, teachers, and parents who make this work possible — and so much fun!
If you'd like to get your classroom involved, email our education department today at education@greatlakes.org.