Blog
From beach to boardroom, volunteer inspires others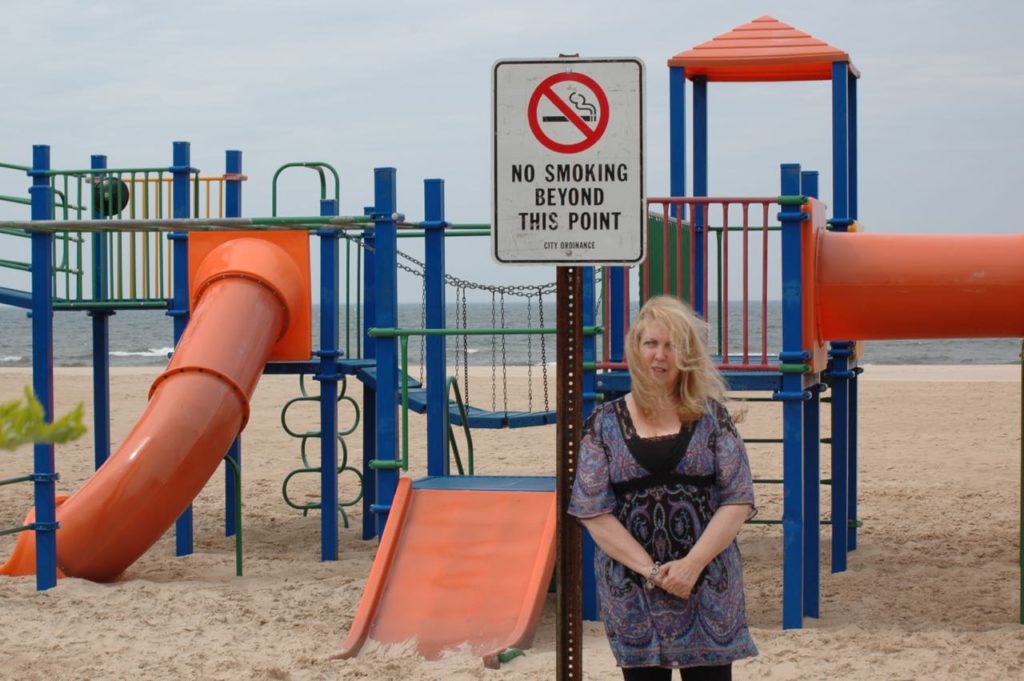 Cynthia Price is not only one of the rare few who have been with Adopt-a-Beach™ since the beginning, she's also someone who inspired other volunteers to reach beyond the beach.
Price first volunteered with the Alliance's predecessor — the Lake Michigan Federation — back in 1991. It was a time of "jobs vs. the environment," and that year, she organized a rally to raise awareness. The rally drew about 100 people and, soon after, she was invited to her first cleanup..
Price would go on to co-establish a Federation chapter in Muskegon, and continue to volunteer for and lead Adopt-a-Beach™ cleanups over the next 25 years.
In 2007, she and a handful of fellow volunteers made headlines in calling for a smoke-free designation at Pere Marquette Beach, their adopted beach in Muskegon. "People were appalled by how many cigarettes we found," she says. "At the time, it was thousands and thousands each September. It was just horrible."
Working with the Alliance, they convinced city leaders to designate a portion of the beach smoke-free. Their action inspired Adopt-a-Beach™ volunteers in neighboring Ottawa County, who worked with officials there to designate smoke-free beaches at six county beaches. Soon after, volunteers used Adopt-a-Beach™ data in convincing Chicago to ban smoking at all city beaches. "We just felt we were leveraging what we'd learned in cleanups," Price says.
Their efforts made a difference. Price has seen a decrease in the number of cigarette butts at Pere Marquette Beach. "We still find tons of them, but it's not as many as it was," she says. "I think people are more aware."