Blog
Park's renewal more than a beach cleanup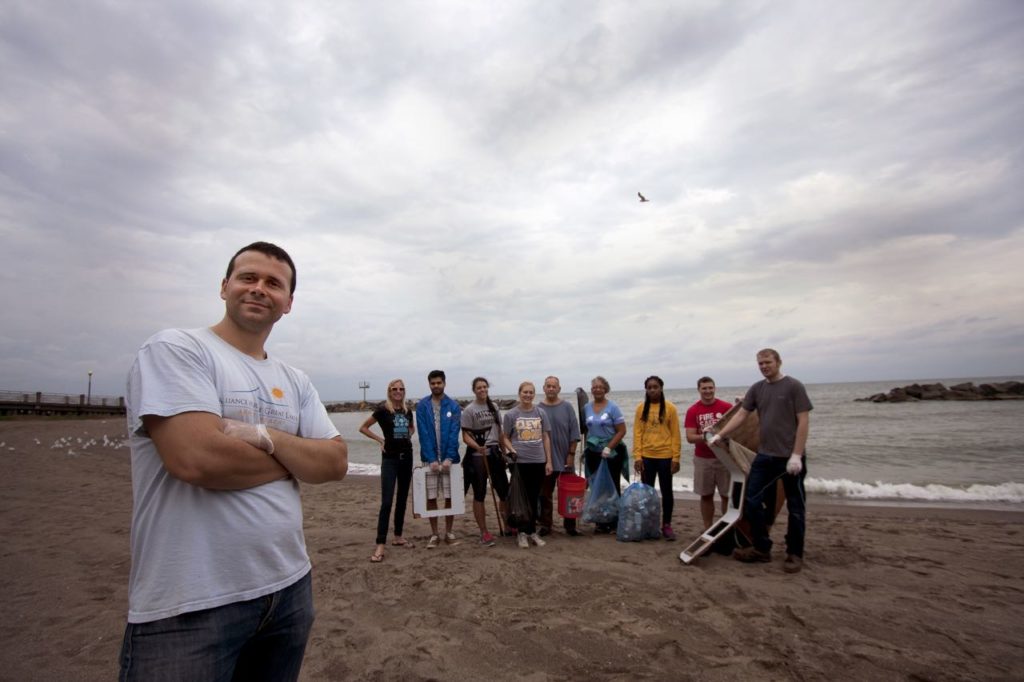 Two Cleveland beaches on Lake Erie's shoreline lay in a state of overgrown neglect and decay just a few years ago, tales of street-corner dealing further tarnishing their image.
Though the stories were more perception than reality, the effect was the same, recalls Babette Gowda of the group Drink Local. Drink Tap. Many stayed away.
Yet there's no disputing the beaches' dramatically improved status today.
Both beaches, Euclid on the city's East Side and Edgewater on the West Side, are cleaned up, policed and popular destinations for concerts and sunbathing.
The story of their comeback shows what happens when local volunteers join to reclaim their shoreline, working in part with the Alliance for the Great Lakes and aided by a willing partner in the Cleveland Metroparks, a regional park system that is an independent political force in Ohio.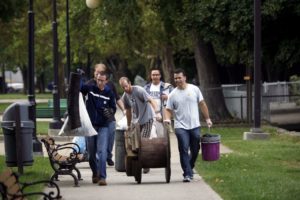 Gowda said the Metroparks had been discussing taking over the beaches for several years when Drink Local. Drink Tap. at Edgewater Beach, and Stephen Love — an Adopt-a-Beach™ team leader at Euclid Beach — began taking matters into their own hands.
"It was really just people feeling it wasn't safe," she recalls. "So people in our group and Stephen's group were working with the state to try to get people to come down and recognize it isn't scary."
Love had a personal connection to Euclid Beach; his grandmother had grown up near it and years later, often brought Love there when he was a boy. When the Alliance launched Adopt-a-Beach™ in Ohio in 2009, Love assembled a team of volunteers to clean up Euclid Beach. It would be a springboard to bigger things for the park.
"I saw an urban park that was very neglected and, frankly, an opportunity to really raise awareness," he says. "It slowly became much more than an Adopt-a-Beach™ cleanup, it became more about using that as a platform to raise the profile of that particular beach and park, and reconnecting the community to the lake."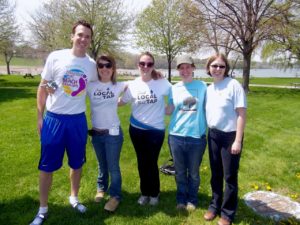 Gowda's and Love's volunteers held cleanups at both beaches, and other local groups joined in. They set up an Urban Beach Ambassadors program to welcome people, talk with them about curbing litter, and to walk or ride the park's paths. They launched a litter awareness campaign, posting signs at both beaches and adding bins for recycling and cigarette butts.
When the Metroparks ultimately took over the two lakefront parks in 2013 with substantially more resources, Gowda says it expanded the number of recycling bins, added trash bins, brought in rangers to patrol, installed native plantings and improved bathrooms and picnic areas. Mechanical beachcombers were brought in to remove larger pieces of litter.
A first-ever concert series hosted by the Metroparks at Edgewater and Euclid parks in 2014 drew more than 100,000 people, evidence that people are flocking back to the water's edge now in large numbers.
"I don't believe it was our group per se, just more people recognizing the benefits and the quality of these parks," says Gowda.