BLOG
Beach Litter Transformed Into Art
Sculptures Constructed by Students on Display at Detroit Zoo
The Detroit Zoo is home to many exciting animals — rhinos, camels, zebras, and more. On Earth Day this year, five new creatures joined the lineup, but they aren't as lively as their fellow zoo-mates. In fact, they aren't alive at all; they're sculptures — with a twist.
Art and Science for the Great Lakes
The sculptures came from a collaboration between Art Road and the Alliance for the Great Lakes. Art Road, a Detroit-based nonprofit, aims to bring art into schools in the city and provide students with artistic and creative outlets. For Earth Month, they added an environmental twist — partnering with the Alliance and our Adopt-a-Beach program.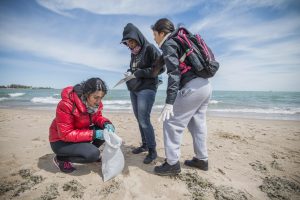 Litter is a big problem on Great Lakes beaches and shorelines. Adopt-a-Beach volunteers tackle the problem by holding cleanups at their local beaches. Volunteers sometimes remove hundreds of pounds of litter at a time.
Typically, volunteers dispose of the litter collected, but that wasn't the case for all the plastic litter picked up last year. Two Adopt-a-Beach teams —  Northwoods Women in Science and Frankfort Elberta Area Schools — sent the plastic they picked up to Art Road, who had something else in mind for it.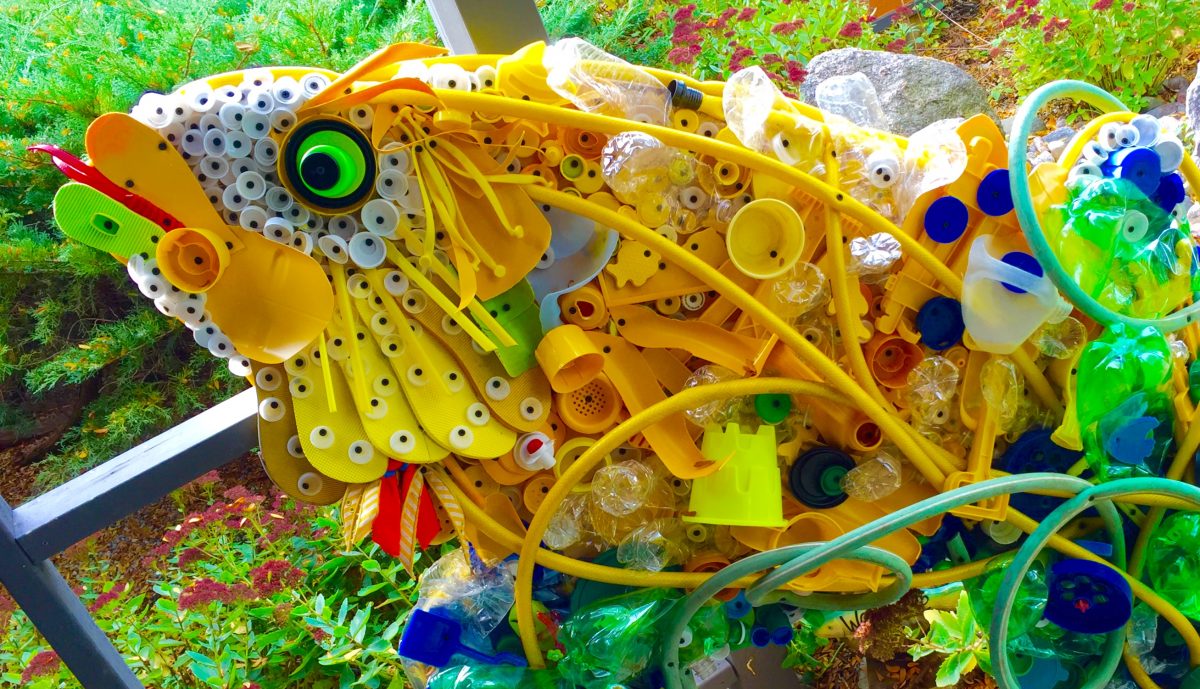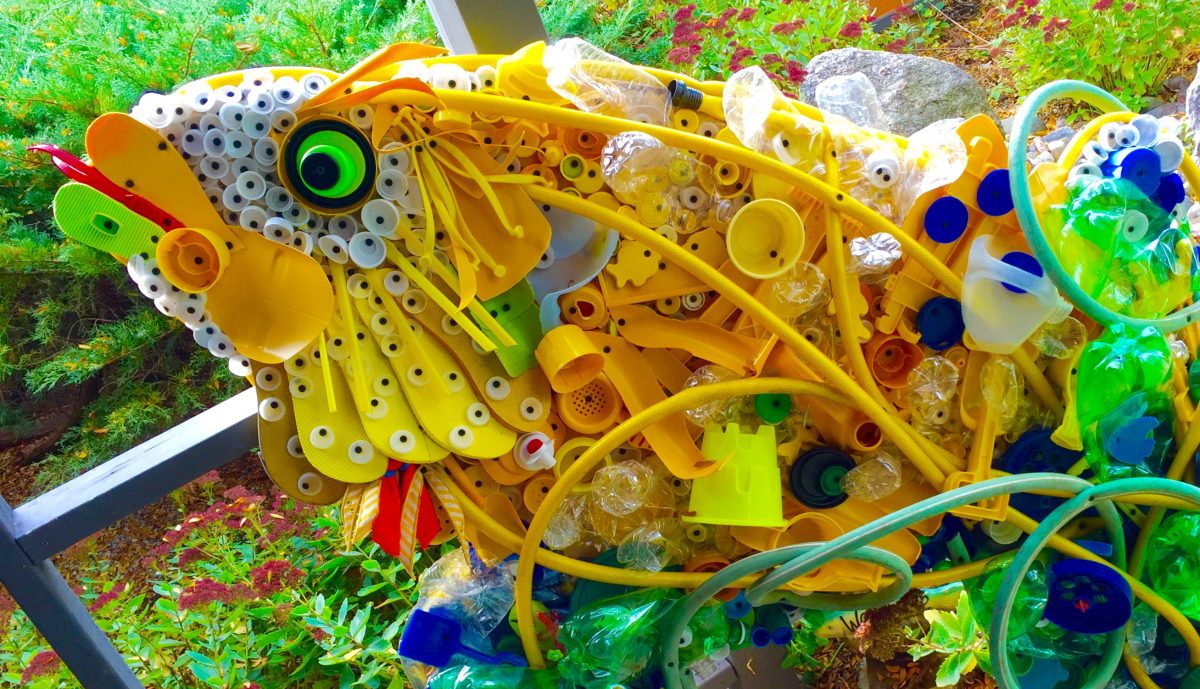 Art Road worked with 150 elementary school children to create something beautiful out of the litter. The students spent two months creating five different fish sculptures, one for each Great Lakes. The project sought to provide an artistic outlet for students in Detroit and raise awareness for plastic pollution in the Great Lakes.
Once the masterpieces were completed, they were brought to the Detroit Zoo. The sculptures  were put on display on Earth Day, and will be there until July 9th. Be sure to stop by if you're in the area!