Celebrating Your Success
2017 Advocacy Wins
Thanks for Being a Great Lakes Champion

What a year it's been! The Great Lakes have faced a lot of challenges, but because of advocates like you, we have a lot to celebrate. Together with thousands and thousands of Great Lakes supporters around the region, we've done some pretty amazing things.
Defending the Great Lakes Restoration Initiative: You helped win full funding for this critical program that keeps our lakes great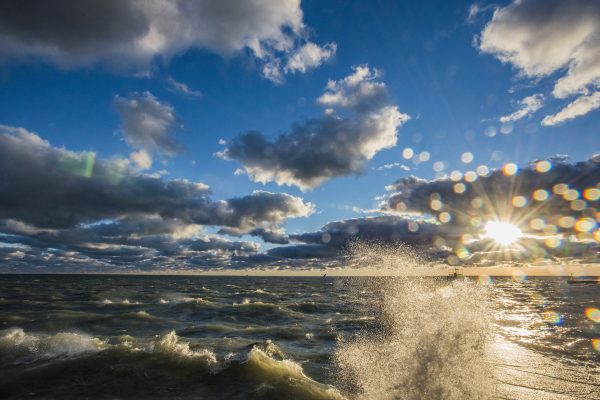 When the new Administration took office, it became clear that Great Lakes funding was under threat. People across the region were outraged when the president released his original budget, which zeroed out Great Lakes restoration funding for 2018 and 2019. So, we asked you to help save it. We asked you to tell Congress why the Great Lakes are worth protecting. We asked, "Why do you love the Great Lakes?"
And the response was astounding. Thousands from around the region wrote in, sharing stories about their love of the lakes and fond memories of times spent with loved ones on their shores. We took your stories to D.C., and shared them with Congressional staff. We watched Members of Congress and their staff read through the pages and pages of anecdotes and memories. They were moved by your stories, and your words had an impact. Congress listened, fully funding the Great Lakes Restoration Initiative at $300 million in the federal budget. Amazing work!
Keeping Asian Carp Out of the Great Lakes: Together, we've made several important steps forward toward needed protections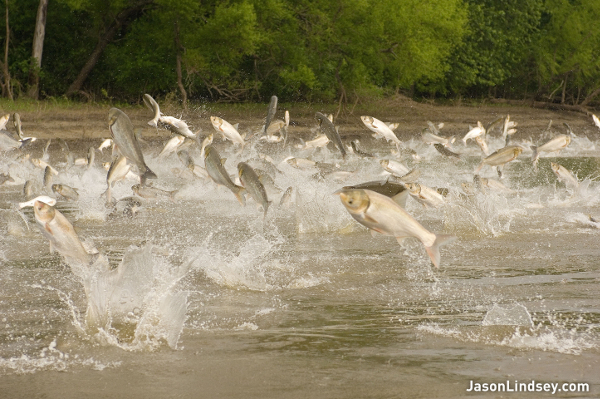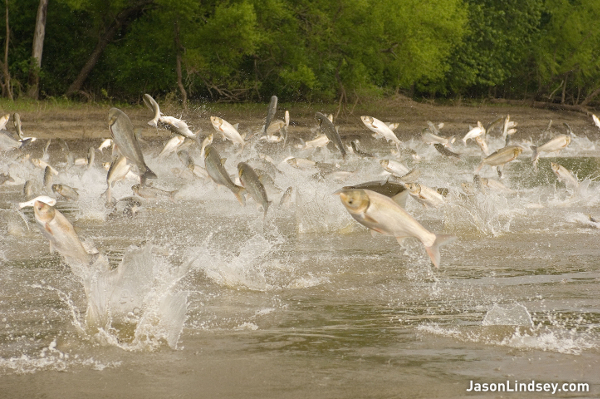 This was a big one. Asian carp are advancing toward Lake Michigan from the Mississippi River, posing a serious threat to the Great Lakes' ecosystems and regional economy. This summer, an adult Asian carp was found just 9 miles from the lake, and an autopsy confirmed that it came from below the electric barrier that currently serves as the lake's last line of defense. This proves that existing protections are not enough to stop the Asian carp.
While this has been a long fight, people around the region continue to raise their voices to call for urgent action and strong protections against this harmful invasive fish. Thank you to the passionate Great Lakes advocates who stood up and pushed this effort forward despite major roadblocks. This year, you were Great Lakes heroes:
Thousands of you sent letters urging your federal legislators to keep the Asian carp threat as a top priority this year. This pressure pushed the U.S. Army Corps of Engineers to complete their draft Brandon Road study, which looks at invasive species control measures and proposes a plan of action to slow Asian carp.

When the current administration tried to block the release of the newly-completed, taxpayer-funded Brandon Road study, you refused to let it sit on some Washington D.C. shelf only to gather dust. You signed petitions and sent thousands of letters to build the public support and political will that

triggered bipartisan Congressional action

to release the study.

When the Army Corps of Engineers finally released its proposed plan and opened it up for comments, you showed up big time! Together, we submitted an incredible number of public comments

—

more than 10,000 people wrote in support of stronger Asian carp protections and urgent action by the Corps.
Lake Erie: There's a long way to go, but we made a big impression this summer and we're keeping momentum up toward a solution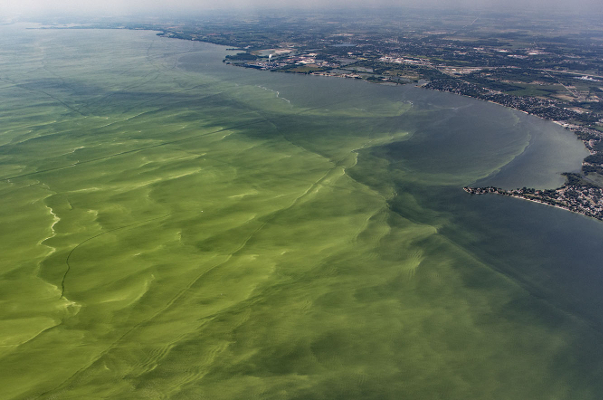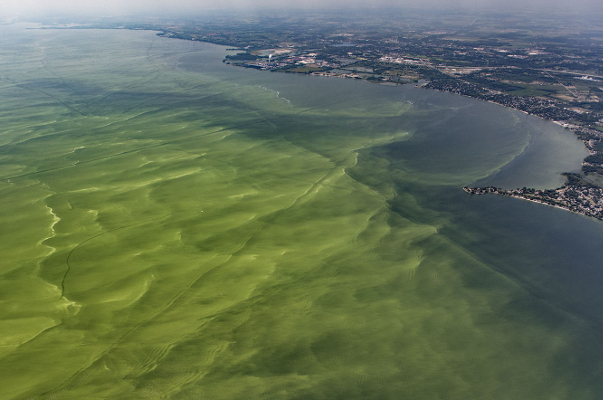 Lake Erie has a serious problem. Agricultural runoff pours massive amounts of nutrients into rivers and streams that feed the lake, which causes giant harmful algal blooms. These algal blooms can lead to dead zones, harbor harmful bacteria, or even turn toxic. That's what happened in Toledo in 2014, when the city had to shut down its water supply for half a million people due to toxins. The people of the region spoke up in 2015, demanded action, and won a commitment from the governments of Ohio, Michigan, and Ontario to clean up Lake Erie.
And this year, when a massive algal bloom covered 700 miles of western Lake Erie, you spoke up again to hold them accountable. We conducted an in-depth assessment of Ohio, Michigan, and Ontario's progress toward their commitment. The findings were lackluster to say the least. So it was both heartening and extremely powerful when more than 14,000 people around the region sent a resounding message in calling for action to protect Lake Erie. And your voices were heard. We delivered your message directly to the governors of Michigan and Ohio and the premier of Ontario, along with our recommendations for cleaning up Lake Erie.
Beating Back Invasive Species: You stopped new invasive species by blocking a bad ballast bill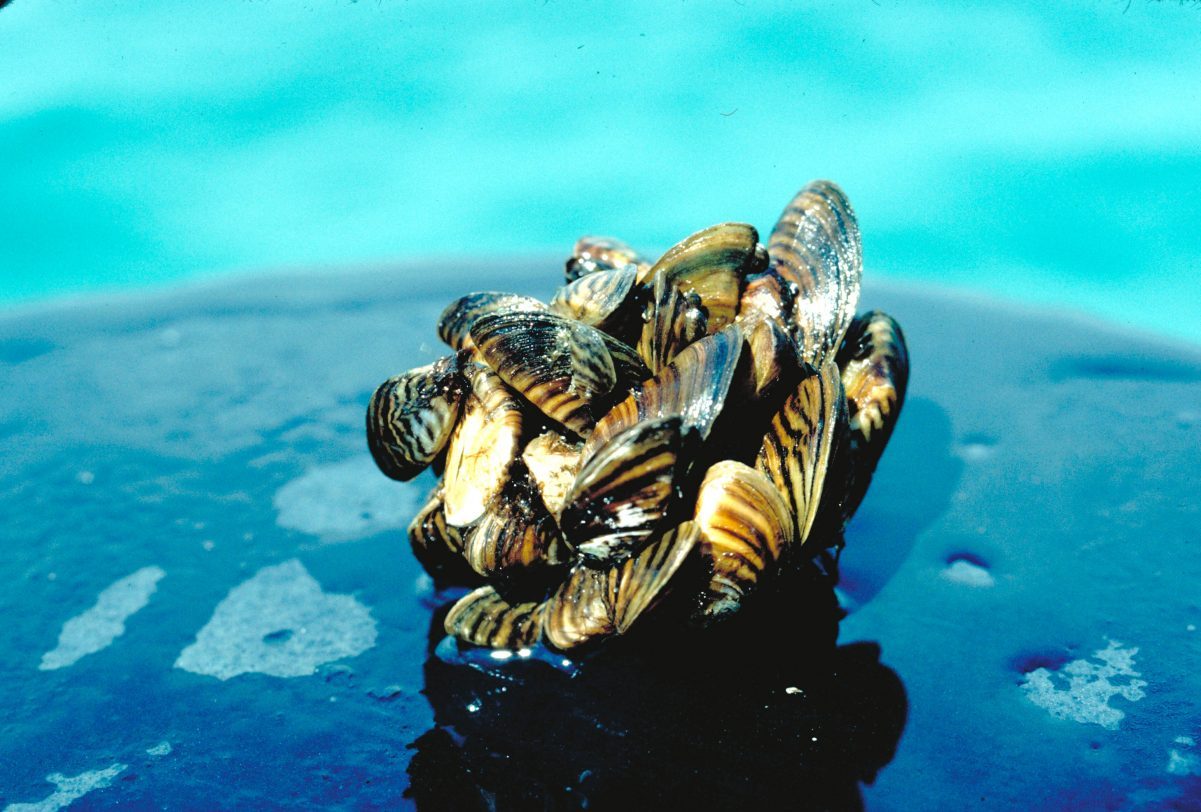 Not all wins make headlines. A lot of the work to protect the Great Lakes happens behind the scenes, and you've been part of that every step of the way. This year, you signed petitions and sent letters—to the tune of nearly 10,000—to keep new invasive species out of the Great Lakes. That's a big deal. Invasive species, like zebra mussels and round gobies, have wreaked havoc on the Great Lakes. Brought in via ballast water tanks on ocean-going ships, invasive species out-compete native species and destroy habitat. They also cost people in Great Lakes communities hundreds of millions of dollars a year.
It took two acts of Congress, a lawsuit, and states passing their own rules to get federal requirements for actual ballast water treatment systems on board ships starting in 2008. Though treatment systems still haven't been phased in on all ships, the shipping industry has repeatedly tried to roll back ballast cleanup rules. But you spoke up.
By raising your voice and calling on elected officials to stop the biological pollution that is invasive species, you helped block yet another effort to undo ballast water protections this year. Great work!